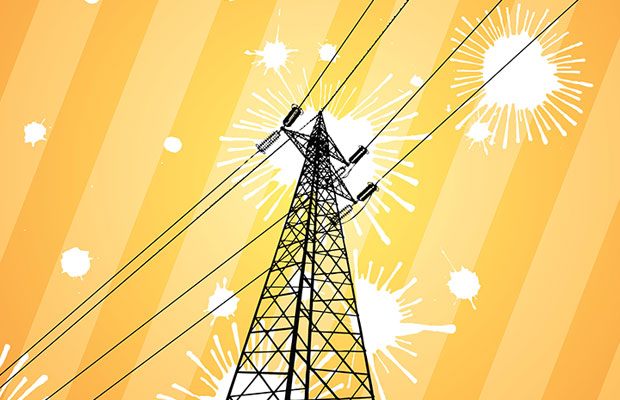 Increasing energy costs can make a serious dent in a convenience store's net profit. Refrigeration, lighting and air conditioning have the potential to use large amounts of electricity. This year my monthly electricity bill was over £1300 or an annual cost of over £15,000. As energy costs only seem to be going up and up I needed to do something to reduce this spiralling expense.
There are things that retailers can do to reduce energy usage from the simplest like turning off lights and equipment when they are not needed, but these good housekeeping measures do not deliver the sort of cost reduction I was looking for. I decided that I needed to look at what reductions I could achieve by making more substantial changes such as investing in new low lighting or refrigeration.
A search on the internet brought me to the Carbon Trust website that gave me a lot of information about lights, refrigeration and general energy management. With further research I came to the conclusion that I needed help from a specialist who could help me understand the potential changes and saving I could make. After talking to another Premier retailer who had already had his store made more energy efficient I asked EnviroGlow to come a survey my store.
When they visited the shop their representative took details of everything to do with how my business was using energy. This covered the electricity supplier, the voltage that was coming in to the store, the lighting, refrigeration, air conditioning: in fact it was a very complete audit.
Having measured how and when we use power they come up with a set of recommendations as to how I could make a substantial reduction. In fact they guaranteed that we could reduce our power usage by 20% which in cash terms is around £300 per month.
The set of changes that they recommended included installing LED lighting, adding time switches to all the electrical equipment that we only use during working hours like drinks chillers and putting motion sensors in the off shop floor areas to switch on the lights only when they are in use.
The biggest saving would be with the refrigeration and there are over 15 metres of chilled display cabinets in the store. EnviroGlow had two recommendations to reduce the power consumption used by these fixtures; I could retrofit doors which would deliver the greatest saving, but would be pretty expensive or they could fit their own Chillscoop system.
The quote for supplying and installing the equipment was £8000 and because of EnviroGlow's saving guarantee I was comfortable with this size of investment. Their carrot is a savings guarantee which for me was an energy reduce of 20%.
EnviroGlow's own technicians came to my store in August and fitted the new lights, Chillscoops and improved the temperature control system on all the chill cabinets and the other smaller alterations. They did the work in a very professional manner with little inconvenience to our customers.
The result has been above my expectations with every week delivering a saving greater than the 20% that hey guaranteed. The best performance was a saving of 30% so I don't think that I will have any complaints about underperformance.
£8000 may sound like a large amount of cash to spend out, but I see this as an investment that will return a very good return. On the first three months since making the changes I have saved over £900. That offers the prospect of getting a 45% return on my investment and a payback within a little over 2 years.