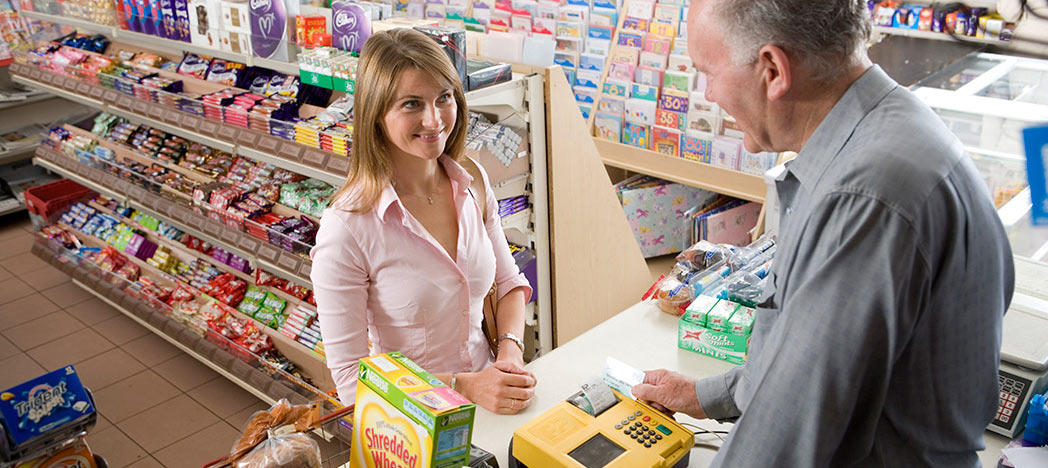 PayPoint's full year results have revealed rising revenue, transactions and profits on the back of its growing retail services portfolio.
Chief executive Dominic Taylor says expansion is making the terminal provider more attractive to the multiples and helping indies drive valuable footfall.
Here he outlines his plans for growth and sets his sights on one of the biggest prizes of all – the Post Office card account.
Retail Newsagent – What is driving PayPoint's increased profits?
Dominic Taylor – What we have seen is a phenomenal growth in retail services. Growth of ATMs has been phenomenal, particularly those which retailers are operating on a free to use basis. We've now got 1,600 sites. In terms of driving footfall, Collect+ has driven significant extra business for our partners. Our proposition is getting better all the time and driving more value for retailers. There has been a drop in the number of mobile top-ups being processed, but that's just a consumer dynamic.
RN – Where will growth come from in the next year?
DT – Bigger multiples are telling us that they want to work with us and we are seeing growth from our existing partners as they open new stores. We are also bringing good new indies into the fold. Demand is higher than ever before and we are helping to future-proof retailers by letting them take advantage of big opportunities. We have got the gateway technology that unlocks footfall and revenue. Collect+, for example, has made it very easy for retailers to choose PayPoint over any other provider. We are a single point of integration for the services which are driving footfall.
RN – How are your ATMs helping retailers?
DT – We offer both charged systems and free to use. Consumers will obviously choose free to use where possible. There's a real opportunity to bring new customers in and often customers will spend in store before they exit. Retailers self-filling cash machines is a real bonus because it means they don't have to bank the cash.
RN – A number of retailers tells us that rising banking costs are making them question whether offering PayPoint services is worthwhile. What are you doing to address that?
DT – Any provider needs to be aware of the issue and we certainly are. Our approach to that has been historically to negotiate deals on banking costs. We have some favourable offers in place. The other we have done is to help retailers cycle their cash more effectively through self-filling and our cash-out functions. Our net settlement system has helped to save a lot in banking charges as well. Retailers need to look at their banking provider in the round.
RN – How are you developing the cash-out side of the business?
DT – There's a big government side to cash out which we are looking to develop. We are not the only network capable but we have much better opening hours that the Post Office. The work from the Department for Work and Pensions (benefits claims through simple payment or 'green giros') so far has been disappointing in terms of its volumes but it has proved that we can provide a backbone capability and we continue to market that to government.
RN – Will you bid against the Post Office to run the Post Office card account?
DT – Certainly. We have bid before and we will bid again. That's the biggest cash out opportunity. We have the capability to do it and we believe the government is starting to be convinced of that.
RN – Transactions and revenues are up but commission paid to agents is down from £69m to £65m. How come?
DT – Mobile top-ups have declined quite steeply and that is where the margins were perhaps the biggest. That fall in volume has hit retailers' margins disproportionately. While we understand that revenue is what keeps retailers profitable, the prime benefit is footfall.