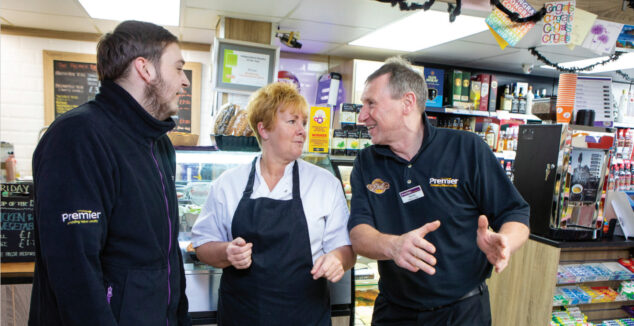 Many independent convenience stores are family-run businesses, whether it's husband-and-wife teams or parents running things with their children. However, in an increasingly fast-paced and competitive environment, and with stores employing members of staff from outside of the family, maintaining professionalism, hierarchy and equal opportunity can be a challenge. It is important that retailers ensure that they are not treating family members of staff differently from others. Special treatment that doesn't hold certain staff members to the same standards as others can only breed disharmony.
"I want the staff to feel like we're all a team," says AJ Singh, who runs Premier Morley with a 10-strong team including five family members. "That's really important. The last thing you want is your staff thinking there are family members getting treated differently.
"It's just how a business should be running whether it's family or not. It should be professional and there should be procedures."
Making sure that anything you ask of staff – whether it's particular jobs or appraisals – you're also asking of family members is key to fostering that sense of equal treatment. There is also a balance to be struck around training and development, particularly if you want to hand over the reins of the business to your children one day.
It is important that the next generation is given the chance to bring new ideas into the business, which means parents need to be able to let go and be more relaxed, but also requires the children to have the confidence and understanding to find new best practices to implement.
"I think the older generation of retailers need to trust the kids a bit more. For example, putting food to go into the store – that's what's trending, and that's what's selling and going to make more margin," says Singh.
Treat family the same as staff
While AJ Singh's parents were slightly reluctant in letting him take over the store, they couldn't ignore how much work he did there and the impact that his efforts and initiatives were having, particularly when he tripled sales in store. "We've learned in the past couple of years, and they've let me do my own thing and they've given me the go ahead to take things to another level," he says.
Since taking over, he has introduced weekly staff appraisals and insists that his five family members take part in these as well.
"We keep it a level playing field and keep it professional," he says. "At the start, it wasn't easy getting everyone on board. If you have a certain way of doing things and then there's a rapid change, then it's a bit foreign. But as they realised that this was the procedure, they began to understand that it's important. It's a family business and a community store."
Teach each other skills
Imtiyaz Mamode runs his Premier Wych Lane in Gosport, Hampshire, alongside his wife and brothers. "When I started, I didn't know how to use a till or make an order, so I was taught by my brother. I was very good with banking and accounting, so I shared my knowledge with my younger brother. When we started our Facebook page, I taught my wife about promotions and posts, so she handles social media," he says. By knowing how to teach each other transferrable skills, they have made running the shop easier.
What Mamode and his family team don't miss from the earlier days of running their store is the amount of non-leisure time they spent together.
"The biggest problem is that you can't go out anywhere together or have relaxing holidays together. Now we have more staff, we work fewer hours and try to distribute the work more equally, but a year ago we were not getting any days off," says Mamode.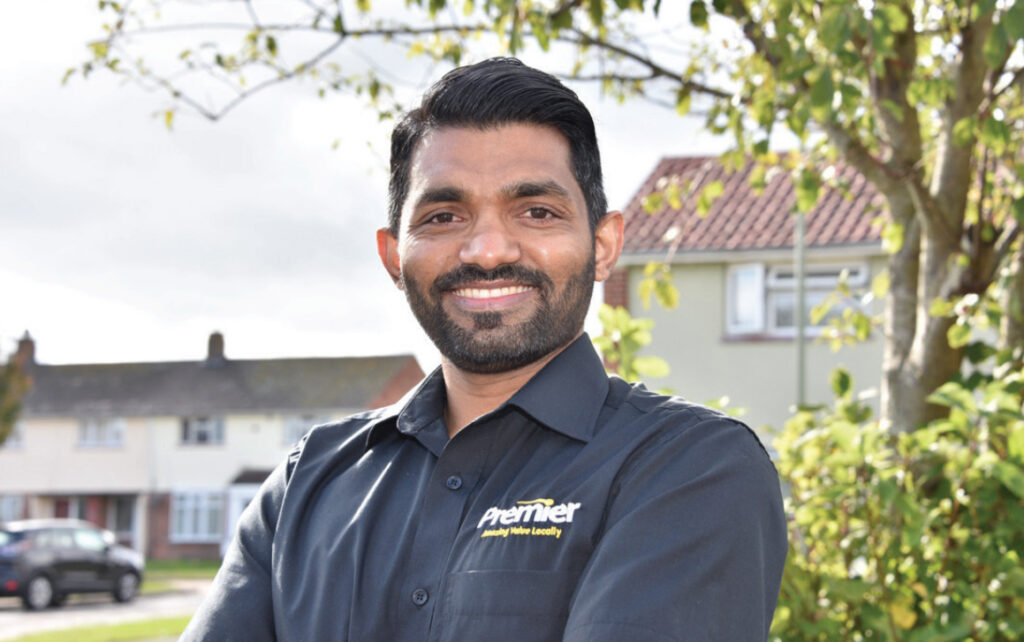 Build on the family responsibility
Amrit Singh Pahal is the third generation to run his family store, H & Jodie's Nisa in Walsall, West Midlands. This has ensured that he has been brought up in a retail environment, but also that he and his brother now carry the responsibility for his family's reputation.
"If you've built something and it works well, you can pass it on and you can help them by bringing all that experience of having built something up," he says. "I wanted to work with my parents and my brother, too. When we came in, we were expected to lead. When I first started, my dad put me with one of his main guys and I learned a lot from him. And so did my brother. And when he moved on, my brother and I took over."
His father has given both brothers the freedom to try new things out and see if they have a positive impact. He cites the open and trusting relationship built up by his father for this freedom which has enabled him to improve the store further.
Leave work at work
Dennis Williams runs his Premier Broadway Convenience Store in Edinburgh in partnership with his wife, Linda. He does appraisals with all staff members – including his daughter – every six months, going over what they've done well and asking what they think. "My daughter knows she's going to get the same appraisal," he says. "You should work as a team, and a good team is a happy team, which makes for a happy shop."
Running a business with Linda, Williams knows it is important that they share responsibilities according to their strengths – he covers accounts and bills, while she focuses on food to go. "There's no point me doing something my wife is better at," he says. And they don't take business home. "I think you keep the business in the store and you live your life in the house. If you've got something to say in store, say it in store. You keep business business, and home life home life."
Read more of our store profiles where we visit independent convenience retailers to showcase their fresh ideas and unique insights