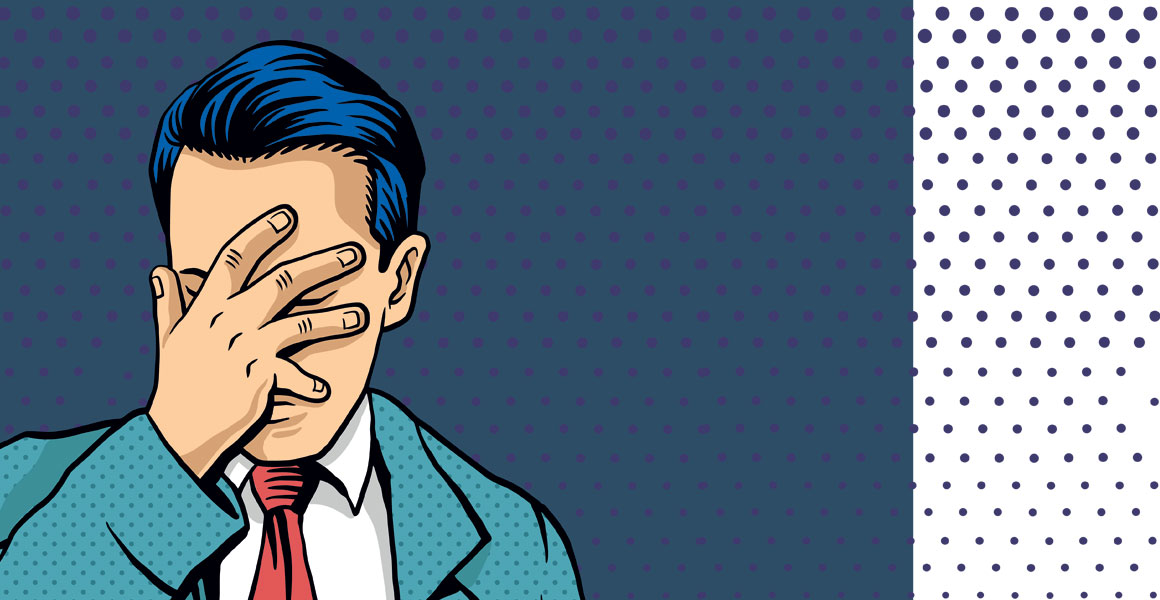 In the second part of this special, RN explores what you can learn from mistakes made by supermarkets.
Tesco
The blunder: The company had been selling its own-brand Willow Farm fresh chicken, telling customers it was reared "exclusively for Tesco". The only problem was, a Guardian/ITV investigation showed that in some cases the meat was simply repackaged Lidl stock. Tesco conducted its own investigations into its supplier, 2 Sisters, and found more issues with its supply chain.
What you can learn: Even more than larger stores, local shops rely on trust. Ensure your suppliers – big and small – can answer questions about provenance, production and the ingredients they use.
Morrisons
The blunder: A security guard in the store's Holyhead branch approached a young woman, accused her of stealing, and asked her to leave. After 20 minutes of the woman denying it, another member of staff finally came over to tell the security guard that it was a case of mistaken identity. The guard claimed he was simply "doing his job" but according to the North Wales' Daily Post paper, Nadine Williams is now so embarrassed she will not go back to the branch.
What you can learn: Make sure you have a protocol in place for dealing with suspected thieves and train your staff on this. Accusing the wrong person could mean losing a shopper for life.
Sainsbury's
The blunder: Sainsbury's made the headlines last month when it was found to be charging more for cards from women to their husbands this Valentine's Day than men had to pay for their wives. A small mistake, perhaps, but in this era of #metoo and greater debate about women's rights, this was the wrong mistake at the wrong time and was reported in the Metro, among other newspapers.
What you can learn: Keep up to date with what matters to your customers. Some shoppers will care deeply about equality gender issues, some will care about their sugar and meat intake, but stocking the wrong product could lose these customers for life.
Asda
The blunder: Asda opening a new store on the Isle of Wight was originally a story solely for the island's local paper, but it was picked up by the Guardian and the London Evening Standard after 10,000 brand new 'bags for life' were prematurely recycled before the store had even opened. The reason? The specially-designed bags featured a map of the island and a unique design but unfortunately mis-spelled "Isle of White".
What you can learn: Investment in new fascias, marketing material and in-store signage isn't cheap so it's important to get it right. That means proof reading, double-checking and getting someone else to have a look.
Waitrose
The blunder: At the beginning of the year, Waitrose began trending on Twitter after its card operator Verifone failed. According to the BBC, customers with trolleys full of shopping were left unable to pay, with queues quickly building up all over the country. At one store, one enterprising manager placated customers by opening boxes of chocolates and passing them round while explaining the reason for the problem.
What you can learn: In fairness, Waitrose can't be held liable for the mistake of Verifone. Lessons can, however, be learned. Apart from the great example of quick thinking from that store manager the best lesson from this experience is how vital it is to work with a reliable card operator.
Lidl
The blunder: Lidl shoppers love the area in the centre of these stores with an eccentric mix of top deals. But customers at the Bath store were left unhappy when they picked up low-price kingsize bed mattresses which were wrongly labelled as double bed ones. The problem made the headlines after the supermarket initially refused to pick up a customer's opened mattress which no longer fitted in their car. In its coverage, The Sun reminded readers that Lidl had also had to recall gravy granules in 2015 after they were found to contain paint thinner.
What you can learn: The maxim "the customer is always right" is even truer when you know your store is in the wrong. Do whatever it takes to win back a once-loyal customer.
Aldi
The blunder: It is a well-known fact that bears repeating: many shoppers using discount stores are living on very tight budgets. So when Metro reported 6,000 Aldi customers were accidently double-charged for their shopping, it caused a storm. A number said the error had caused them to go overdrawn and despite the company returning the funds within 24 hours, there was understandable outrage.
What you can learn: The fact Aldi rectified the issue within 24 hours is impressive, but should it have happened at all? Stores taking payment from the poorest customers have a great responsibility and you need to have checks, balances and procedures in place to protect them.
Co-op
The blunder: An East of England Co-op customer reported to the Guardian that they had parked in the dark, shopped at the Co-op branch, then returned to find a £100 fine on their window. The Guardian highlighted a widespread issue which was catching many customers out – especially the elderly: the need for each shopper to input their registration numbers on computer tablet. The Guardian finished its report: "we assume you've decided to shop elsewhere".
What you can learn: If you plan to introduce new systems, services or technology, make sure you have staff available and trained to talk customers through the changes. The Co-op eventually did this, but it was too late.