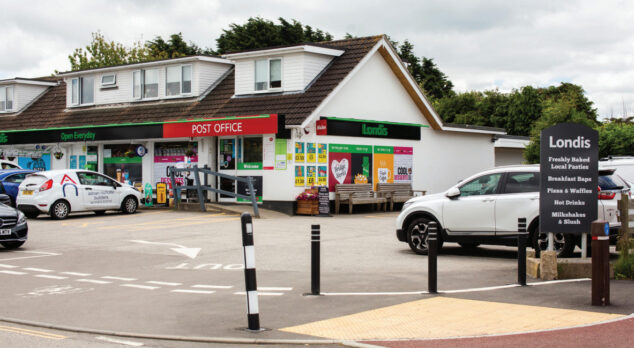 What kind of product range a store decides to offer will have a big impact on the sales and customers it attracts.
However, there is no way for passing customers to know what's on offer unless there is some indication outside of what lies inside.
Some retailers are fortunate in that they can exercise full control over the space outside their store and can set up stalls from which they can sell impulse purchases or construct elaborate enticements or advertisements for the wares they are offering.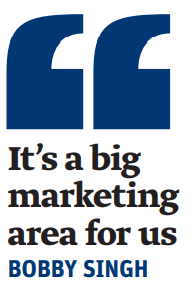 "We've got our A-boards and the rest all laid out," says Bobby Singh, from BB Nevison Superstore in Pontefract.
"It is a big marketing area for us where passing traffic and trade see these billboards and signage and come in. A large part of it is we use it as parking, which is a big asset to our store, but we've done certain special things to attract customers"
Even if you're not allowed to use the land directly outside your store, your windows can be the face of your store, displaying your store's vision and range to the world.
Gerald Thomas uses his windows as display cases, putting his most interesting and visually appealing products – collectables and partworks – in there so that people will see them as they walk down the arcade and come into the shop.
"The first thing I did when I took over the store was put up wooden shelving with plastic units in the window to display products.
"When I had a partwork on cake decorating, I sold 400 of them because I had them displayed in the window. My initial order had been 150, but I had to keep ordering more. Whenever a new partwork is advertised on TV, it goes in the window and people see it, and we sell hundreds of them," Thomas says.

The outside is the first impression
Regardless of what regulations allow you to do with the outside of your store, it is still important to remember that the frontage will be the first thing people see and will go a long way to helping them decide whether to come in.
When Muhammad Khalid opened his Costcutter Middleton Park Service Station in Leeds, he placed a huge balloon arch outside the store for a week to bring people in. He worked on improving the outside before the inside to ensure that it built the right impression for locals and passersby.
"The outside of the store is a very important thing," he says. "When people see the outside looking good, they're curious to go inside, and once they're inside they're going to spend money. The outside needs to create a good first impression. If your inside is brilliant, but the outside doesn't look nice, you simply won't attract people in."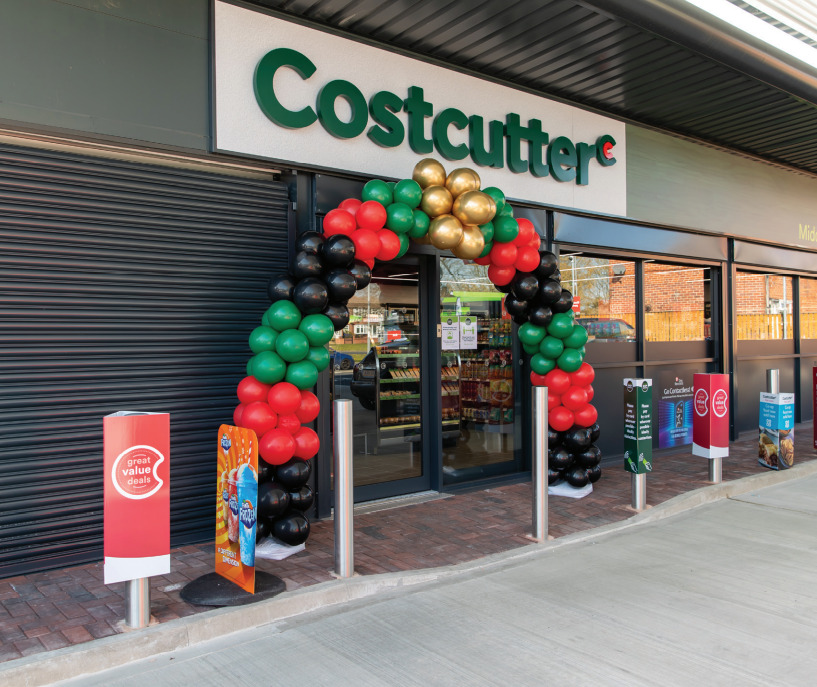 Make it a theatre
Aside from the regular advertising boards and parking space that his BB Nevison Superstore's outdoor space is devoted to all year round, Pontefract retailer Bobby Singh also makes sure to maximise seasonal theatre.
"We have a Santa's Grotto and we light up the outside entrance with Christmas decorations and make a grotto entrance to add a bit of theatre and attraction. We always put up Halloween decorations as well," he says.
Looking ahead, Singh thinks there's scope to work with local businesses to give his store an offer that extends beyond its four walls. He adds: "I know retailers who have had hotdog stands, and one guy who brought a local pizza business to his forecourt. I can see it being a big attraction if managed correctly."
The main concern for such a venture is adequate covering in the event of bad weather, so make sure you have an awning or canopy to hand.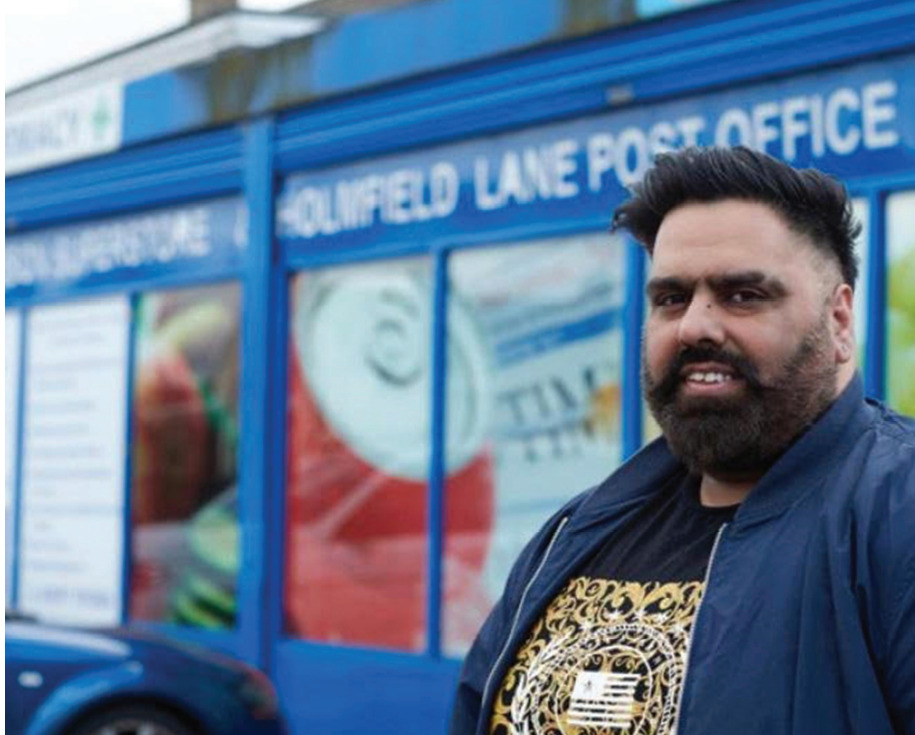 If you can sell there, do so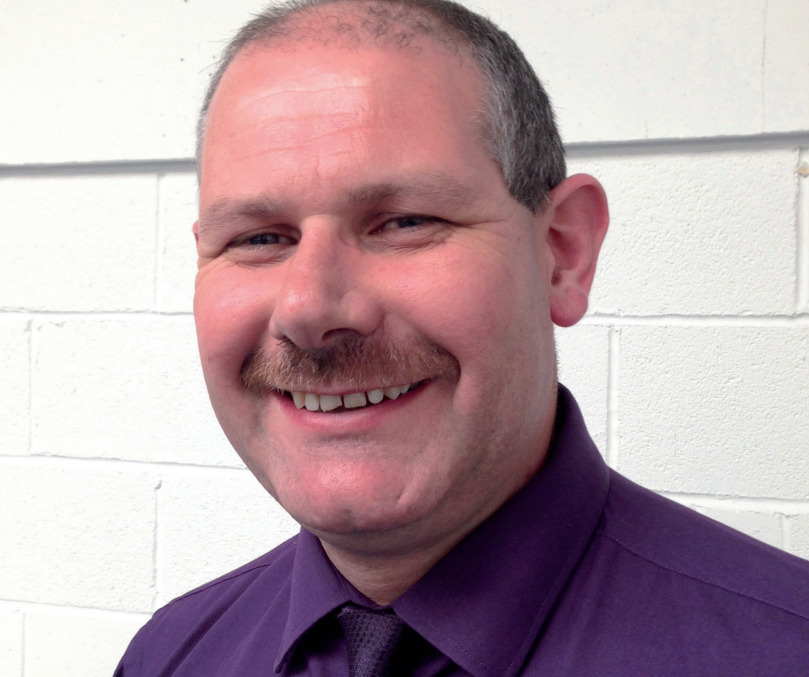 Gerald Thomas' store, Arcade News in Ammanford, Carmarthenshire, is only 330sq ft, so space for making sales is limited. However, because his store is in a privately owned arcade, he is able to put out an A-board and also erect a small stand outside the store. He has a newsstand in front of the shop, along with signs for Nescafé coffee to go and lottery tickets.
But during the coronavirus lockdown, because of social distancing, he could only have one customer in his store at a time. So, when the restaurant across from his store was closed for two weeks, he took the opportunity to use the extra space. He erected a table there and sold sweets for an hour to schoolkids on their way home from school.
"You were only allowed one person in the store at one time, so I could have one member of staff inside while I was serving multiple people outside," he recalls.
Use the outside of the store on social media
Harry Singh Hallen's store, Londis Carstairs Junction, is set back from the main road, while the nearest A road is a mile and a half away. Because of that, anything he puts in the window is unlikely to be seen by passers by.
He uses posters on the windows saying 'Delicious meals', 'Grab a meal for tonight' and 'Soft drinks on the go' to appeal to customers on the move, but he also uses the store's location as a focal point for social media posts.
"If it's a nice day, I'll a take a picture of the outside of the store for social media," he says. "The other day it was really dark, and I took a wider picture. In the darkness, all you can see is my shop all lit up. People can look at that and think 'that's a nice photo', or 'that's a really bright shop'. It's about planting the seed, doing something and letting people run with it."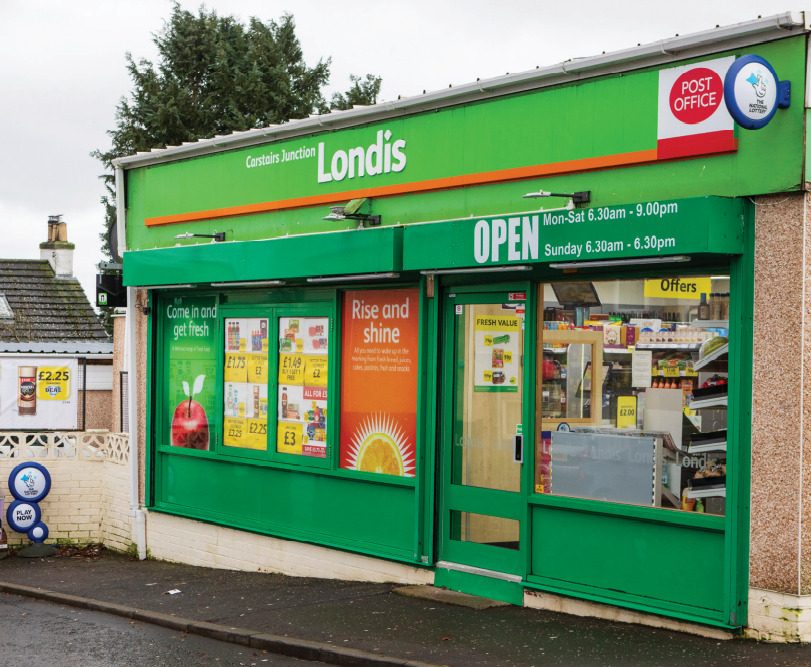 Read more of our store profiles where we visit independent convenience retailers to showcase their fresh ideas and unique insights