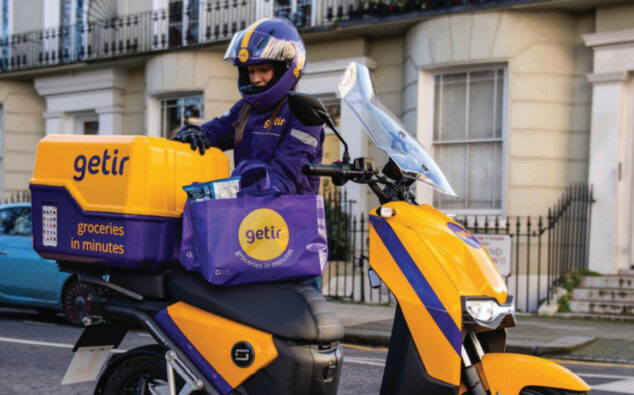 This month, grocery delivery firm Getir's total fundraising for the year reportedly reached more than $1.1bn (£803m), highlighting just how significant the growth of the company has been.
Previously described by industry analysts as the "major threat" to convenience stores in the UK, Getir is just one of many rapid delivery firms that promises home grocery deliveries as quickly as 10 minutes from order.
Other companies offering similar services include Weezy, Gorillas, Grocemania, Dija, Fancy, Zapp, Genie, Jiffy and Zoom! 1hr. These firms, based predominantly in city centres, operate from private units known as 'dark sites'.
Although the growth of home delivery has been a consequence of coronavirus pandemic buying habits, experts warned their popularity could be longer-lasting. Sponsorship deals with a Premier League football team and significant investment in advertising show how serious these firms are in grabbing a major share of the UK's grocery market.
The threat from these start-ups has not been underestimated by supermarkets and independent retail firms alike. In the past year, Sainsbury's set up a 60-minute home delivery service in selected areas, while Amazon recently partnered with the Co-op to deliver the multiple's own-label service to Prime members. Similarly, Jisp announced a one-hour delivery service in the West Midlands and Wales, with plans to expand further across the UK.
As the momentum of rapid delivery firms like Getir and Weezy shows no sign of slowing, four convenience retailers who now compete with them told betterRetailing how they plan to respond.
Offer food to go
Products available from the rapid delivery firms include traditional convenience products, such as pasta, crisps, confectionery and soft drinks, meaning they are well equipped to compete with many independent convenience stores.
However, Mehmet Guzel, who runs several Simply Fresh stores in east London, suggested food to go is an area where retailers could differentiate.
"The arrival of Getir is a concern because we see their delivery drivers constantly in the streets around my shops. It's difficult to compete with their home delivery times. We had thought about signing up to Uber Eats to compete, but decided that wasn't the solution for us.
We are still looking at ways we can compete with these delivery companies, but one major area could be offering food to go to customers," he said.
"We can't compete with them on price, but they're lacking in food to go options such as hot sandwiches or coffee. Another area could also be developing our own branded home delivery business to drill down the fact we can offer a more personal service. Since it started delivering near us, I have been closely examining how Getir is developing its business along the way."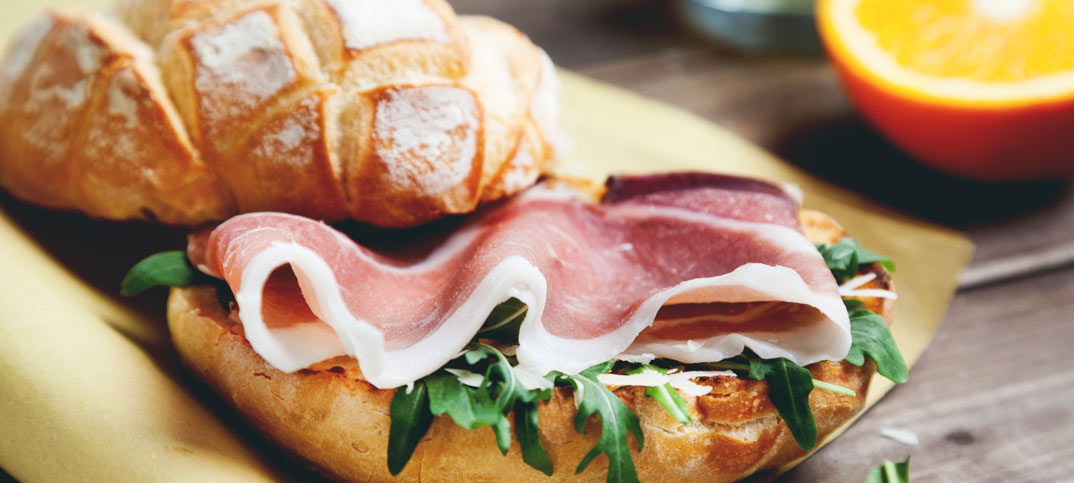 Think about customer loyalty
The rapid home delivery companies are heavily reliant on promotions to attract new customers. Getir, for example, offers £10 discounts when a customer spends a certain amount, while Gorillas has done a similar promotion across several orders. However, multi-site Best-one retailer Kay Patel said the brand loyalty for his competition declines after the initial promotional periods end.
He told betterRetailing: "There's definitely a major presence of all the rapid delivery firms near our stores and one is even setting up a dark site right next to one of the shops.
"I have also used their services myself to help give me an idea of what they offer. I don't really consider them a major competitor though and there are a few things retailers should consider because of this. Getir keep sending customers promotions such as £10 off a shop or a free item with their purchases and I know people who have created four separate Getir accounts to take advantage of this.
"However, I know people don't really use Getir anymore once they have used up their promotions, so there's not really much brand loyalty after that. There's an opportunity for retailers to take advantage of this."
Build your own pricing strategy
Another major area threatening convenience stores was the pricing offered by Wheezy, Getir, Gorillas and the other dark store operators. However, Gaurave Sood, of Neelam Post Office and Convenience in Uxbridge, Middlesex, warned other retailers to avoid falling into the trap of lowering their prices.
"There is a lot of competition from the likes of Getir, Uber Eats, Deliveroo and other online home delivery providers for us now," he said. "They seem to be popping up everywhere around the shop. Many of the products they offer are cheaper than what we've got in the store. We did think about price-matching them on a lot of their lines, but decided this was not the right move at all as we'd end up making a big loss.
"I'd advise other retailers to avoid trying to beat them on price. Instead, the best way to compete is by offering products they don't already have. It's a good way to differentiate and create a good impression in the minds of your customers. We also make an effort to really advertise the fact we offer products that aren't available from any of our rivals as well."
Don't overstretch your resources
Although major cities have been the main target for rapid delivery firms, retailers have spotted them setting up in other urban and residential locations. Amit Puntambekar, of Ash's Shop in Fenstanton, Cambridgeshire, warned that establishing home delivery to compete could have an impact on the quality of customer service, advising to continue developing the service in stores.
"Although we haven't set up a home delivery service properly, we do deliver to some older customers. We are aware of rapid delivery firms, and Gorillas and Weezy are setting up in Cambridge. Uber Eats is coming to this area as well.
During one of our deliveries we had a £24 basket, which took 14 minutes to pick and pack. This is excluding processing the order through the till and delivering it. It makes you wonder how these companies can deliver in up to 10 minutes.
"The trouble with home delivery and trying to compete is it creates the risk of overburdening staff. Our staff work hard enough as it is already. The risk of setting up a home delivery service and trying to compete is it could potentially have an impact on other areas of the business."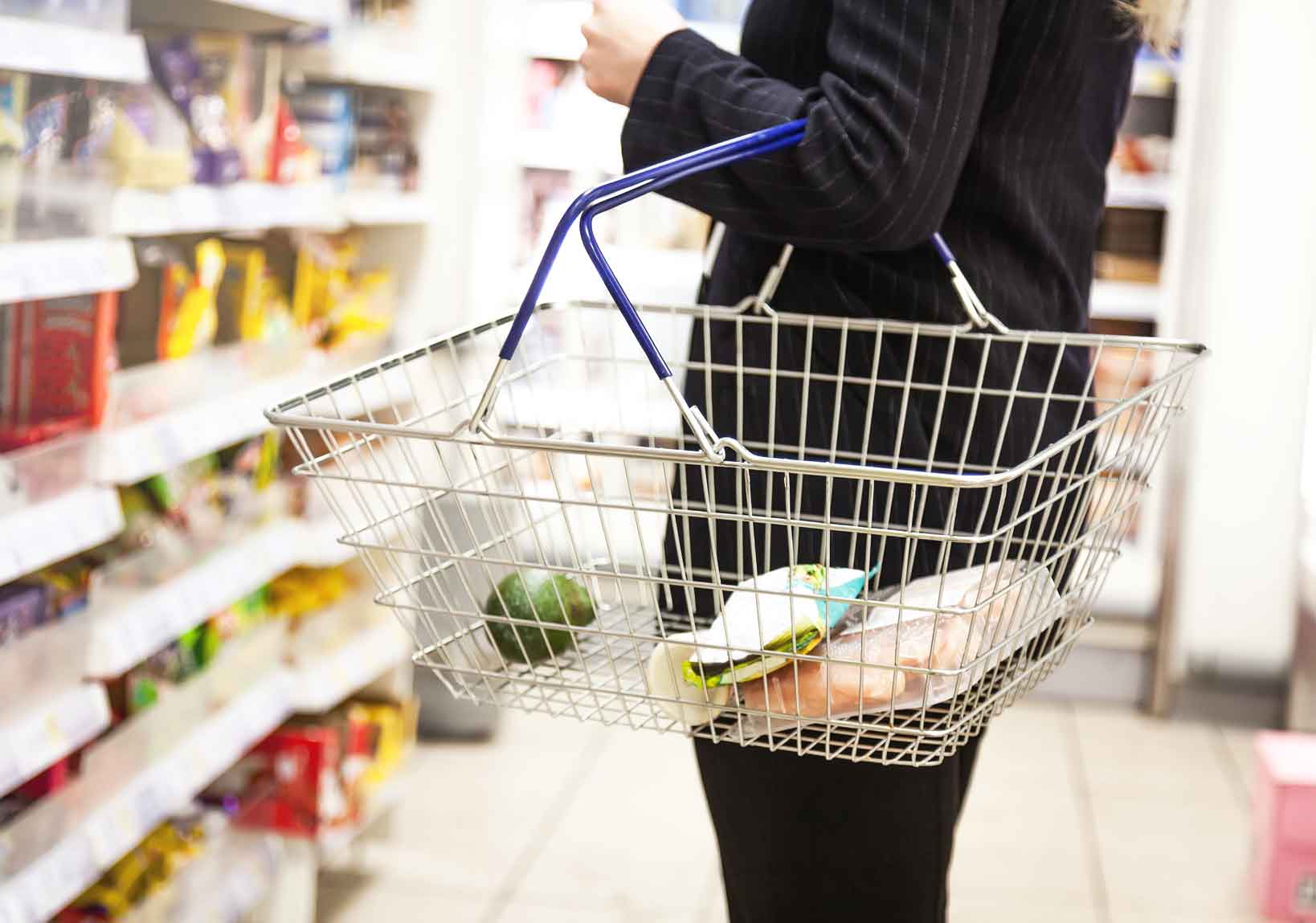 Explore our comprehensive archive of advice and insight for independent retailers