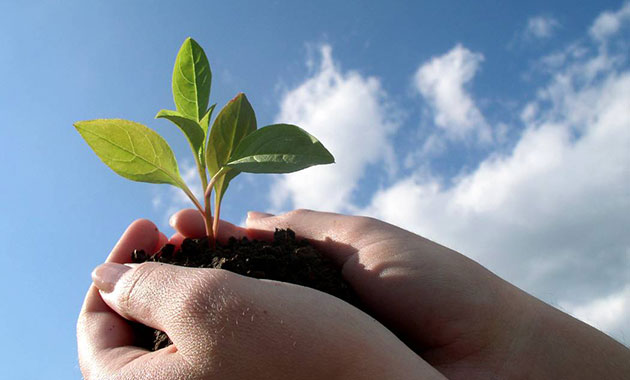 Why should you invest In sustainability?
"Retailers need to have propositions that will deliver profit into the future and provide more ethical, higher quality and more environmentally friendly ranges that delight their future customers," says a spokesperson at Zero Waste Refill Hub.
It's no secret that independent retailers should be making changes to improve their sustainability, but the reality is it needs to be a profitable move for your business. So, why should you invest in sustainability initiatives in 2022?
Caroline Morris, head of sales at Barbecue brand Bar-Be-Quick, says: "Investing in sustainability is a way for retailers to gain an advantage within the market. A large, growing number of consumers want to be part of sustainability conversations – and will be drawn to stores they know cater to their needs and align with their values.
"Consumers are also willing to pay a premium for high-quality, sustainable products – a key driver for sales growth."
It's simple to think that operating more sustainably means huge investments, and while this can ring true, starting small is a vital first step. Looking into ways to reduce waste is profitable and improves your sustainability credentials. It's also worth considering delegating these tasks to staff members to ensure the initiatives continue.
Andrew Thorton: authentic purpose is key to sustainable retailing
Being sustainable in general will help to drive footfall, but only if retailers offer strong communication about their efforts – or include them in their sustainability journey.
A social media post can help to reach a wider audience and can be a poll about something specific. For example, if you were to host a community clean-up, hold a poll about whether they'd participate. You can then follow this up with a second post offering a couple of suggested dates and times.
Following the community clean-up, make sure to update your customers on how it went.
Start small
Reducing waste is, and continues to be, a core focus area for retailers to reduce overhead costs and their environmental impact.
In a sustainability event run by Suntory Beverage & Food GB&I (SBF GB&I) and Retail Express publisher Newtrade Media, Atul Sodha, of Londis Peverills in Uxbridge, Middlesex, pledged to join the Too Good To Go app.
He says: "As a result of SBF GB&I's and Newtrade Media's event, and the ideas I heard from other retailers, I'm looking into new ways to reduce food waste. To do this, we're going to join the food wastage app Too Good to Go. We also plan to donate any food we don't sell by doing things like donating it as animal feed to animals at a nearby farm."
The Too Good To Go app currently has 7.2 million UK users, and 8.1 million bags of food have been sold through the app from UK businesses. By joining the app, retailers can not only reduce wastage, saving overall costs, but also one 'magic bag' saves 2.5kg of CO2 – the same that would be produced by charging 320 smartphones.
Retailers can join the app as a business by visiting toogoodtogo.co.uk
If you're hesitant, talk to fellow retailers about their successes with it. Similarly, try it for a few months and monitor how many bags you sell daily. According to the website, retailers can pre-set their daily quantity of 'magic bags' and let it roll into the following week automatically, with no item-by-item uploads necessary, and the company can help set you up.
While it's recommended to offer recycling points for the store, have you considered branching outside the traditional recycling offerings of cardboard and plastic?
Introducing a clothing bank outside the store can drive footfall, while also increasing community recycling. Retailers can request a permanent clothing bank from Planet Aid UK or schedule a one-off clothes collection for their employees by emailing info@planetaid-uk.org
Similarly, retailers can introduce a battery collection point. This will help to drive footfall to store, encouraging top-up shops, while helping the environment, especially during key periods, such as Christmas, when batteries are typically used more.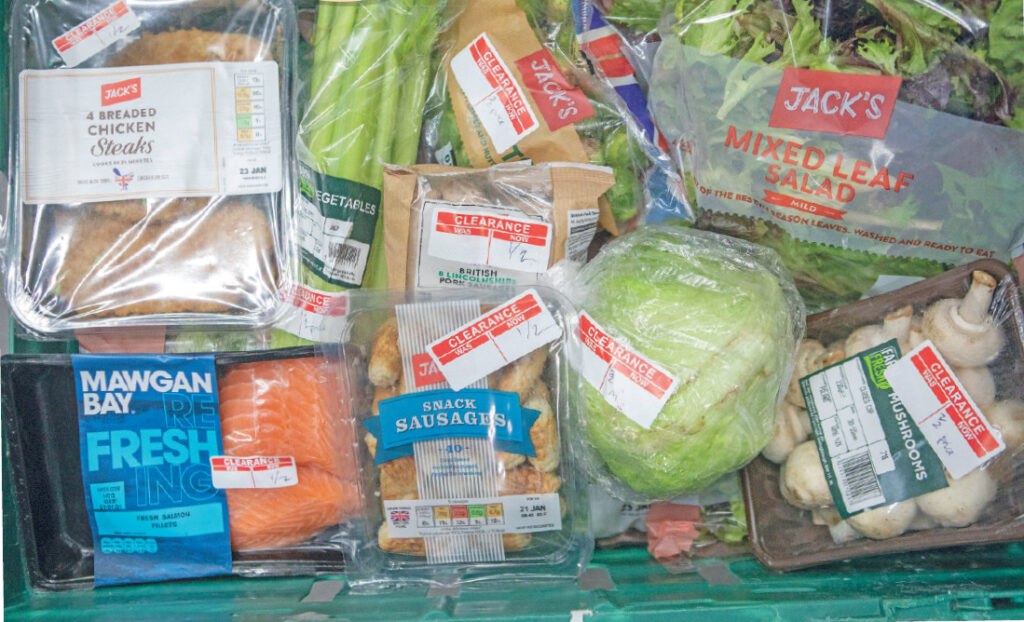 Are your products recyclable?
Retailers are calling for supplier input to help drive sustainability efforts. Himansu Patel, of Londis Parkhouse Road in Shipton Bellinger, Tidworth, says: "If suppliers or manufacturers want to encourage retailers to be more sustainable, or launch a programme that helps with this, I'll be interested in helping.
"I've always been an avid recycling person, and having moved from London to here, I've noticed a lot more is recycled in London than Tidworth."
Suppliers are making changes to their products, whether by removing plastic from alcohol and replacing it with cardboard or transitioning to 100% recycled material. For example, Coca-Cola Europacific Partners rolled out 100% rPET 500ml bottles across its range. Similarly, SBF GB&I made Lucozade Energy bottle wrappers transparent so they could be recycled across the UK.
In alcohol, Heineken launched its 100% plastic-free cardboard topper, the Green Grip, across thousands of UK retailers in August 2020.
300,000 new electric vehicles on the road this year, as supermarkets take advantage
"The Green Grip is a 100% plastic-free, recyclable and compostable cardboard topper for multipack cans that uses sustainably sourced cardboard in place of plastic rings and shrink wrapping," explains Toby Lancaster, category and shopper marketing director at Heineken UK. However, the carry-hole on the packaging has come under criticism from some retailers, which Heineken has been dealing with directly.
Mondelez International has removed 192 tonnes of packaging and will continue to do so in 2022.
Susan Nash, trade communications manager at Mondelez, says: "By removing and reducing plastic from our snacking ranges, we're optimising packaging design and reducing plastic waste."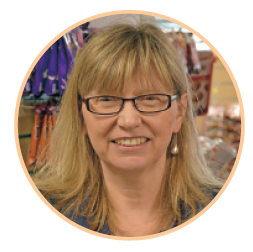 Supplier view
Paid for by Mondelez International
"At Mondelez, we are making sure our snacks are right for people and the planet – from the raw materials we rely on to the communities we're a part of and the climate we need to care for. We hold ourselves accountable with transparent programmes and clear goals.
"For example, we have reduced our environmental impact by switching to 100% renewable energy at six of our UK manufacturing sites this year, while we have reduced our total manufacturing waste globally by 30% so far. Finally, we are sourcing our ingredients as sustainably as possible.
"All of the cocoa used in Cadbury chocolate confectionery, for example, is sourced through Cocoa Life, our sustainable supply chain programme that is transforming the lives and livelihoods of cocoa farmers.
"For more information on our company's sustainability initiatives, retailers can visit mondelezinternational.com/snacking-made-right."
What's in store for suppliers in 2022?
While many are making updates to their products, suppliers are also making changes to their production line and have announced how they plan on driving sustainability initiatives. For example, JTI UK launched its UK Environmental Plan 2030 and plans to continue its work towards several ambitious sustainability targets across five focus areas: emissions, energy, waste, water and stakeholder engagement.
"This includes pledging to become net zero in our UK operations by 2030 – 20 years ahead of the government's current deadline," says Ruth Forbes, sustainability director at JTI UK.
"We're also committed to increasing recycling rates of general waste to 75% and reducing general waste by 20% – helping to save 22.8 tonnes of waste being generated and recycling an additional 21.2 tonnes each year by 2030."
Increase to carrier bag levy sparks retailer anger
Meanwhile, the Southern Co-op is using technology developed by motor racing engineers and putting it to use in its fridges. Gemma Lacey, director of sustainability and communications, says: "The technology, developed by motor racing engineer Wirth Research, is expected to lead to significant reductions in CO2 emissions as it uses the same technique used to direct airflow efficiently around racing cars."
Jack Matthews, owner of Bradley's Supermarket in Quorn, Leicestershire, invested in such technology for his chillers following his most recent refit. Anita Nye, of Premier Eldred Drive Stores in Orpington, Kent, pledged to research a similar innovation at the SBF GB&I sustainability event in August.
Is local the way forward?
Buying locally or using local suppliers can be better for the environment. However, a study in 2019 by the Thomson Reuters Foundation found that shoppers might be better off buying produce from South America or Kenya than buying local products that rely on fossil fuels.
The study claims that a consumer driving more than six miles to purchase 1kg of fresh produce will generate more greenhouse gas emissions than air-freighting 1kg of produce from Kenya. While it's not a bad idea to stock local produce, as it can reduce emissions elsewhere by reducing wholesaler deliveries and offer a point of difference, it's worth researching a new suppliers' practices and finding out if they're being as sustainable as they can be.
If they aren't, ask them if it's in their future plans to do so, whether it's investing in energy-efficient equipment or using less plastic on their products.
Communication with your suppliers is vital and while it won't instantly increase your sustainability credentials, it could start a conversation in being more responsible, resulting in key improvements to your supply chain.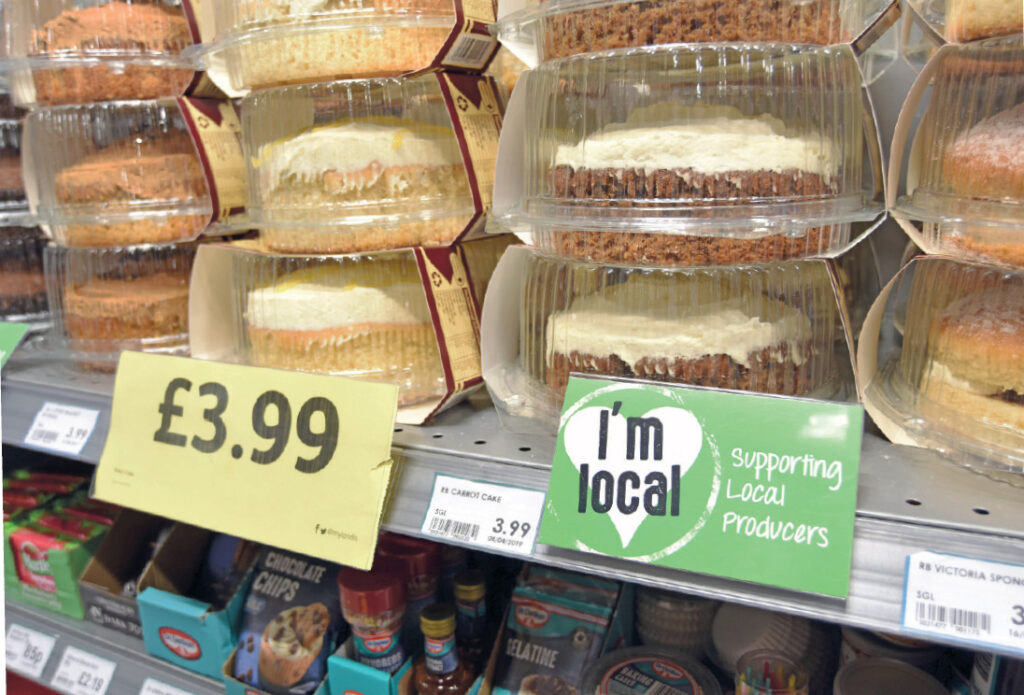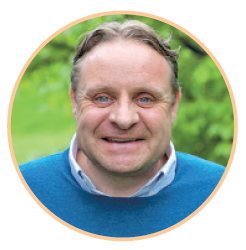 Supplier view
"Becoming more sustainable is important for the future of the planet, but for retailers, it can be a great way to attract new customers and retain existing footfall, as well as save money.
"We teamed up with Energy Saving Trust and Derbyshire retailer Amit Patel on a major project to show how small changes can make a big difference in making stores more environmentally and financially sustainable.
"The changes made in store will help Patel save an amazing £600 a year. These savings help show that by making changes that benefit both their local community and the wider world, convenience retailers in the UK could cumulatively save an astonishing £28.3m every single year.
"Some of the changes we made include updating an old monitor used to display CCTV footage with a more modern, energy-efficient model and introducing a sensor to ensure that lights used in less-used areas such as the stockroom are turned off when they aren't being used."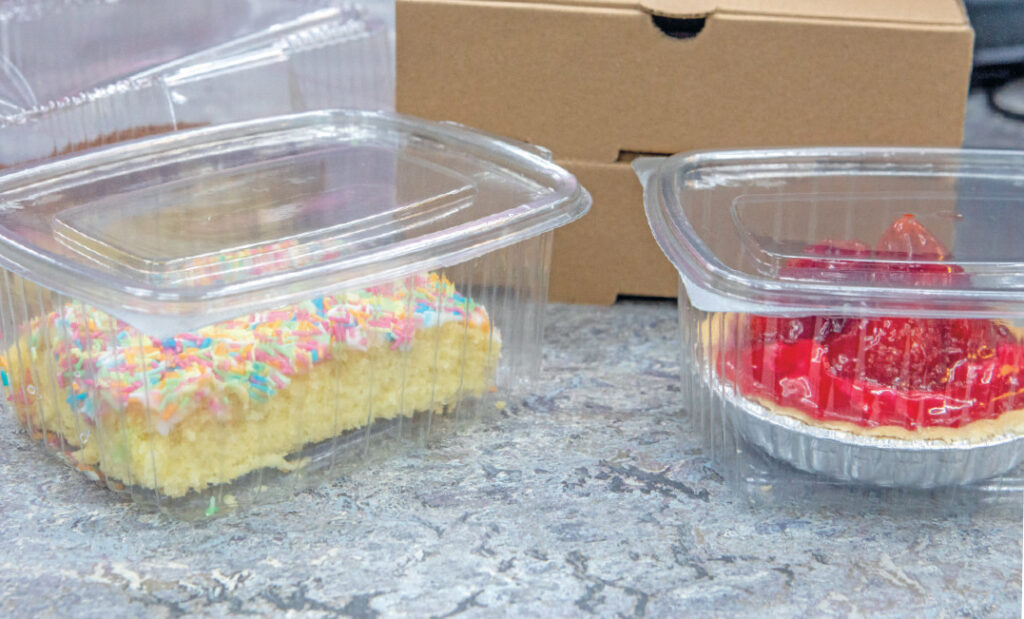 Deposit return scheme: what you need to know
There are a lot of simple ways retailers can become more sustainability-friendly, whereas the introduction of a deposit return scheme (DRS) will be tougher to implement.
First minister Nicola Sturgeon announced Scotland will be the first part of the UK to introduce the scheme for drinks containers in 2017. However, four years later, we are no closer to a confirmed implementation date.
The scheme will result in consumers paying a deposit of 20p when they buy a drink in a single-use container, and then have it refunded when they return the empty bottle or can, including plastic, metal and glass.
All retailers that sell drinks will have a legal requirement to accept returns. Scheme administrator Circularity Scotland Limited (CSL), made up of drink suppliers and trade associations, will pay a handling fee per container to return-point operators, reflecting the costs incurred. However, the handling fee level is yet to be announced, making it difficult for stores to prepare.
Ultra-Low Emission Zone forces indies to reconsider van routes
Earlier this year, CSL interim director Donald McCalman admitted "intense debates" had taken place with producers over the cost.
Stores can participate by either installing a reverse vending machine (RVM), which automates returns, or handle bottles manually through a take-back scheme over the counter.
Although the scheme is intended to be cost-neutral for all parties involved, retailers will still have to come up with the cash initially.
RVM suppliers have prioritised convenience stores in the production of their machines, regarding size, as well as offering lease-hire agreements to make them more affordable.
However, Tomra's vice president for sales & marketing, Mark Brill, predicts 90% of convenience stores won't automate using an RVM. He said stores selling more than 2,000 beverage containers per week should consider a RVM, but those selling less should offer a manual returns system.
Retailers have also expressed concern over this method, referencing space and frequency of collections, something CSL said it would announce next year.
Bottles returned manually will also need to be clean of any liquid, and retailers will be given tools to scan each bottle by CSL. More so, retailers will be required to put in extra safety measures when handling glass bottles.
Legislation claims retailers can legitimately decline to accept returned containers if dirty, not empty and not intact.
It's important to highlight, stores can apply for an exemption from participating in the scheme at all, as well as strike up a partnership with a supermarket, but there is still no information on how many stores have applied.
As for the scheme rolling out elsewhere in the UK, the Irish government published its draft regulations last month, after years of discussion. No level of deposit has been specified, but it will apply to PET bottles and cans up to three litres.
Whereas a rollout in England and Wales has been pushed back until late 2024, more details are expected to be revealed when the Department for Environment, Food & Rural Affairs publishes its consultation results, which closed in the summer.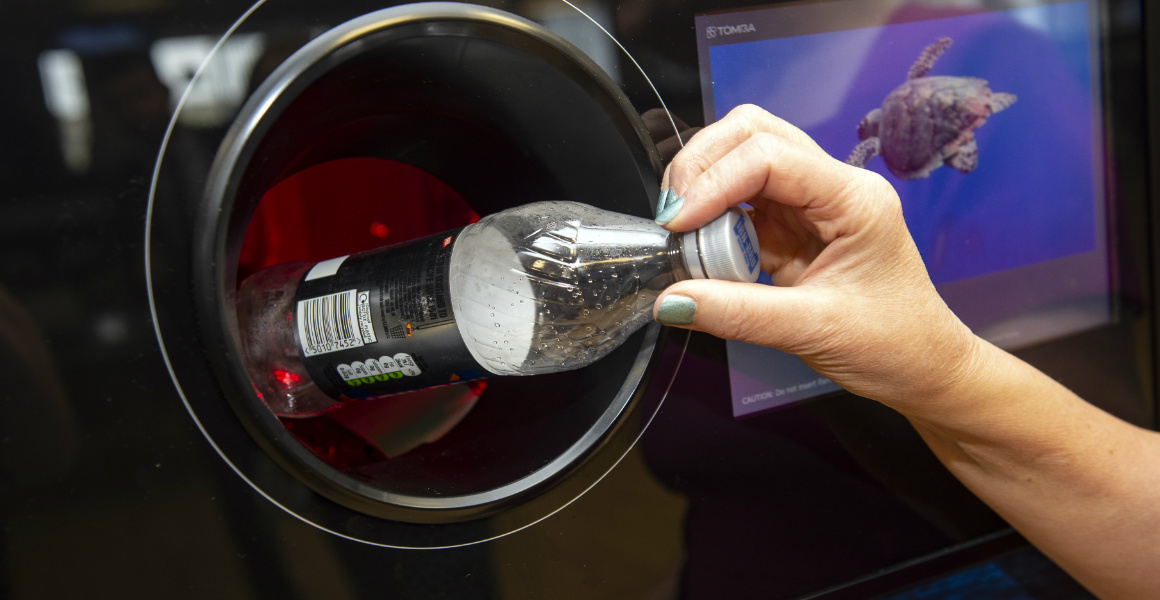 Retailer view
Himansu Patel, Londis Parkhouse Road, Shipton Bellinger, Tidworth
"Wholesalers have their own practices and procedures to deal with cardboard, plastic and packaging. But I'm ensuring that as much plastic goes into recycling as possible, rather than general waste. We're the end of the line, so whatever we can recycle through Londis is better for us, too.
"We've noticed a lot of alcohol companies have gone from plastic to cardboard, which is great, but this could present an issue down the line with increased cardboard usage if people don't recycle it. Usually, it comes down to how customers dispose of their rubbish. For example, plastic isn't generally recycled in our area, but cardboard is accepted nationwide. That's helping us and helping our customers to do as much as they can."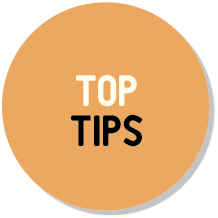 Ruth Forbes, sustainability director at JTI UK, gives four sustainable ideas to implement in 2022
Reduce plastic bags
"Opting for refillable solutions on goods where possible can really make a difference."
Convert to digital paperwork
"Converting to digital paperwork is another great solution for retailers. JTI recently moved to digital invoicing in the independent channel, so retailers can now choose to sign up to receive their paperwork digitally rather than on a till roll."
Focus on food waste
"We've heard some fantastic lengths retailers are going to to reduce food waste. From partnering with great foodwaste apps, which can be a positive way for retailers to recuperate some capital back from food that would otherwise be wasted, to supporting local charities, such as those helping people who are homeless."
Speak to waste contractors
"We encourage retailers to speak to waste contractors about any food waste that is still left over. We have been working to reduce food waste at our JTI UK HQ offi ce in Weybridge, and anything we do have that is left over goes into anaerobic digestion, which naturally breaks down all the nutrients to create gases and by-products, which, in turn, become energy and fertiliser. Our used cooking oils are collected, treated and turned into biodiesel."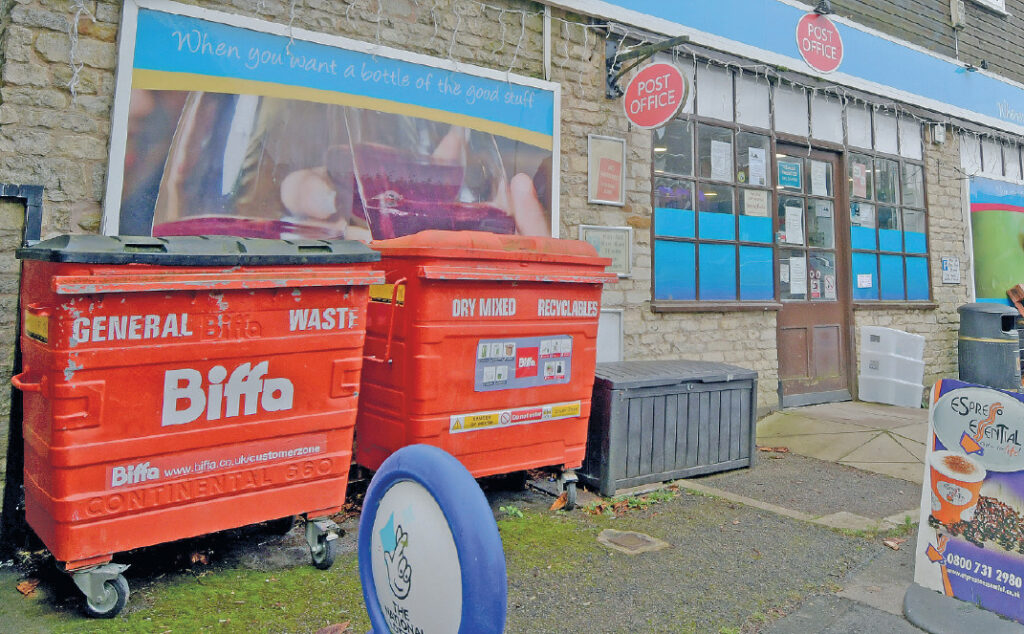 Read more news and advice on sustainable retail