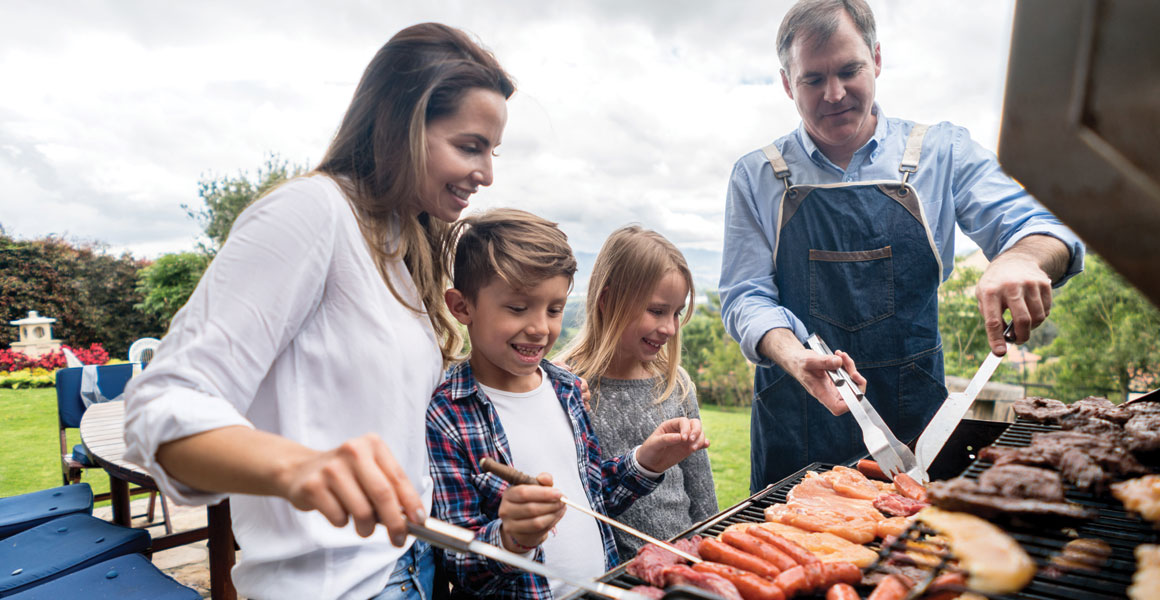 From friends picnicking to children buying ice lollies, summer provides food to go opportunities unavailable elsewhere in the year. Eight retailers tell Alex Yau how they make the most of the category during summer
My summer strategy: street market stalls
Mital Morar, Ancoats General Store, Manchester
We differentiate our food to go offering by having street food stalls on a Thursday where local suppliers sell products such as barbecue chicken and ice cream. These products are very popular because they normally sell out in one day.
We're in one of the trendier parts of Manchester city centre and our regular market of millennials want products which stand out from the standard goods they can get at a regular convenience store or supermarket. Raising awareness on social media also helps a lot.
My summer strategy: self-serve slush machine
Ramsey Hasaballa, Premier Speke Town Lane Convenience, Liverpool
I have a Snow Shock slush machine embedded into my 12-metre confectionery bay. This is really popular during the hotter months because we're in a residential area and there are a couple of primary schools nearby. Sales can often treble at this time of year.
Our strategy is to keep the slush machine at the eye-level of the children. This makes it more noticeable and easier for them to get a slush. Sometimes the children might come in just to get sweets, but they may add a slush to their spend because the machine grabs their attention.
My summer strategy: site coffee and pastries at the entrance
Jeet Bansi, Londis Meon Vale, Stratford-upon-Avon
There's a park across the road alongside a nearby pub and leisure centre. We're also right in the middle of a housing estate.
The coffee, beer and pastries are placed by the entrance to attract the attention of customers who come in. They range from those after a post-gym snack or someone who's having a picnic in the park. It is about encouraging impulse purchases, especially when customers are outside more.
We also have the advantage of being one of two convenience stores in the area.
My summer strategy: barista-style coffee
Ferhan Ashiq, Levenhall Village Store, Musselburgh
The big day is the Edinburgh Marathon at the end of May, where we get lots of footfall from spectators.
I have a coffee bar, and I'm lucky there are no competing coffee shops nearby to draw away customers. The customers associate the coffee with quality because our espresso coffee machine is like those in a Starbucks, and we hand-make drinks from frappucinos to lattes.
One of my staff members used to be a barista, so she has the expert knowledge. Last year, our coffee sales grew by 150% to £350 worth of sales on the day of the marathon.
My summer strategy: pre-packed snacks
Ben Simons, Londis Lechlade, Gloucestershire
We get passing trade from tourists spending a weekend here or visiting the boat festival, which takes place every May.
I make customers aware of the barbecue snacks, such as sausages and chicken wings, and cheese branded under Booker's Discover the Choice own-label in our chilled section by placing them near the entrance and having clear signposting.
I also have my own deli where I make pre-packed sandwich meats. A lot of the customers won't want to spend ages preparing food on holiday and usually go for these options because of their convenience.
My summer strategy: ice cream parlour
Anish Panchmatia, Spar Wylde Green, Sutton Coldfield
I offer prepacked ice creams from well-known brands, such as Wall's, but it's my ice cream parlour which really drives sales during the summer. It offers a point of difference.
We rotate products from local suppliers, such as Kelly's and Gelato Gold, every week to prevent the product range getting stale and to maintain interest from customers. This niche often helps increase ice cream sales from £400 per week to £600 per week in the summer.
My summer strategy: build relationships with local B&Bs
Vince Malone, Premier Tenby Stores and Post Office, Pembrokeshire
Summer is big for me because we're in a seaside area and we get a lot of tourism. Turnover normally doubles during this period.
We focus on pasties and drinks sourced from local suppliers to set us apart from nearby multiples and convenience stores, but we also find word of mouth helps and we build a relationship with local hostels and bed and breakfasts as a result. They tell their tenants about what products we offer and they're more likely to visit the store as a result.
My summer strategy: self-serve orange juice machine
Tony Cristofaro, Spar Landmark Place, Cardiff
The store is based right in the middle of the city centre and we get a lot of footfall from busy office workers, students and tourists.
Our self-serve orange juice machine does really well and our strategy with products such as food to go is to place them near the till to encourage those impulse purchases. Customers see it straight away and are tempted to buy something because of the convenience of the product being there in front of them. Impulse is really important because our customers are on busy schedules.