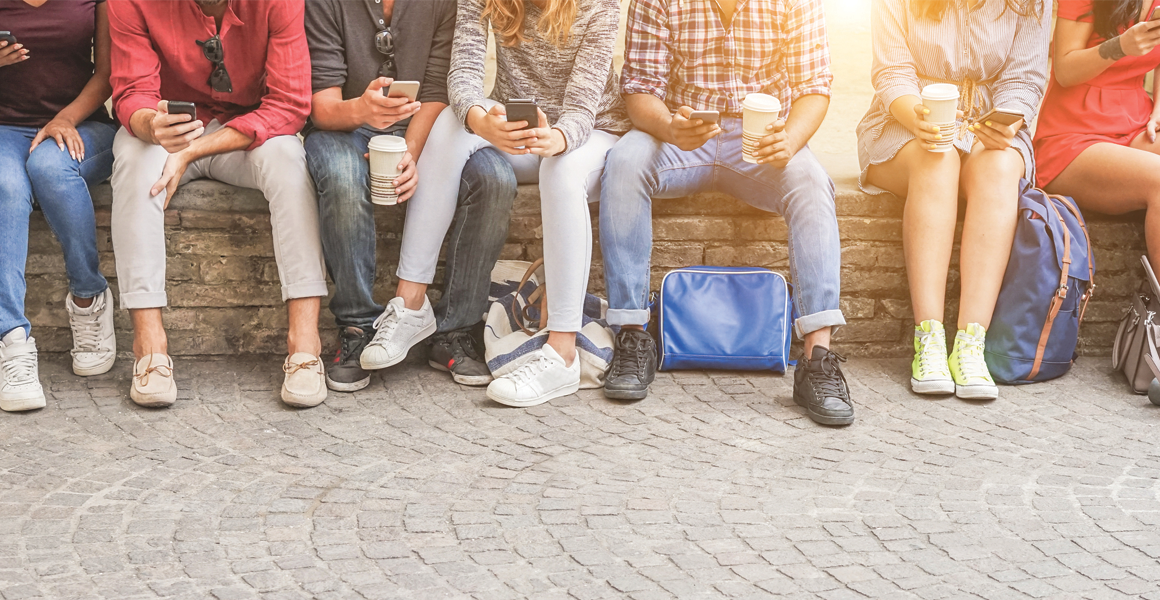 Freshers' Week brings a flood of potential new customers into towns and cities across the UK.

Priyanka Jethwa

considers how retailers can channel this spending power into their stores
Promote to price-conscious students with pricemarks and deals
Students' budgets are often tight, so with bargain-hunting a priority, the key to attracting freshers is offering value for money through discounts, deals and multipacks.
Amy Burgess, trade communications manager at Coca-Cola European Partners (CCEP), suggests using multibuy deals to drive sales of food to go. "Meal deals that include discounts when a soft drink is purchased alongside a sandwich or a snack are a great way of meeting the demands of lunchtime students looking for a cost-effective meal on the go, while also giving a high perception of value," she says.
In the snacks category, pricemarked packs can help drive impulse sales among price-conscious students. "We have a range of formats and price points to suit all needs," says Matt Collins, sales director for convenience, wholesale, discounters and foodservice at KP Snacks. "Our £1 pricemarked range in particular is performing well, growing ahead of the total £1 pricemarked market at 30% year on year."
Emily Barker, customer activation manager at Nestlé Confectionery, adds that on-pack promotions are also a great way for retailers to boost confectionery sales. "To maximise sales, convenience retailers should be sure to stock up when a promotion launches and ideally display it off-shelf, so shoppers can't miss it."
Meanwhile, sales of cans are growing at nearly 18% year on year in the alcohol category. "Offering cans of drinks as part of promotional deals can help to encourage purchase, while also recruiting new drinkers," says Jen Draper, head of marketing at Global Brands.
Students are increasingly health-conscious
Invest in healthier snacks and low-sugar options
Millennials are fuelling rapid growth in sales of healthier and innovative snacks. With Freshers' Week on the horizon, retailers should start considering alternatives to traditional snacks and confectionery in order to harness snacking trends among younger consumers. "We know young people are more health-conscious and are increasingly looking for guilt-free snacks, but they are also seeking something different in terms of taste and texture," says Debbie King, director of commercial sales and marketing at Eat Real.
Trends towards healthier living combined with the introduction of the sugar tax mean students will likely be looking for low-sugar drinks. "Diet is worth £144m, equating to 11.3% of the sports and energy category," says Mark Bell, strategy and planning manager at Red Bull. "For example, Red Bull Sugarfree 250ml is growing at 7% year on year."
Amy Burgess at CCEP highlights similar trends among fizzy drinks. "Students are increasingly health-conscious and it is a trend only set to grow in 2018. This is why we have introduced new flavours for Diet Coke and Coca-Cola Zero Sugar. They have been designed to tap into the growing popularity of light cola options, which are worth £915.5m."
Make displays attractive and easy to shop
The start of the academic year is a great opportunity to drive impulse sales by siting selected products near the front of the store. Keely Bolger, group category assistant at Costcutter, suggests prioritising food to go.
"Food to go is one of the biggest sellers, with students and lecturers popping in for convenient meals, so should be ranged in prime position at the front of the store from the outset," she says.
Snacks are a key opportunity, too, with students getting together throughout Freshers' Week. Around 45% of snackers agree crisps are essential for an evening in. Alongside stocking the right range, it is also vital to have strong promotions and displays in place to drive impulse purchases. "Retailers can encourage cross-category purchases by grouping products such as snack foods, bottles of wine and beer, as well as sharing bags of crisps and nuts together," says KP Snacks' Matt Collins.
For soft drinks, secondary siting can be an effective way of boosting sales. "Once the main display has been utilised, retailers could benefit from showcasing products in other areas, such as close to the entrance of the store, aisle ends or adjacent to the till queuing lane to help attract students' attention," says CCEP's Amy Burgess.
Meanwhile, sugar confectionery is an important impulse sales opportunity for students, according to Levi Boorer, customer development director at Ferrero.
"The new campaign for Tic Tac will refresh the brand, helping put it front of mind with shoppers. Retailers can capitalise on this by stocking the core range and supporting it with PoS which can be downloaded from our trade website," he says.
Food to go should be ranged in prime position at the front of the store
Utilise the power of social media and keep track of freshers' events
Social media has proven to be one of the best tools for advertising to students, as well as to 18-to-24-year-olds more generally. It is important for retailers to keep up-to-date with the key dates and social events that the university's student union is hosting, so they can prepare and stockpile on essentials, such as alcohol and tobacco.
Global Brands' Jen Draper says VK's brand strategy prioritises advertising on social media to speak directly to consumers. Then, once customers are in-store, PoS material directs them to brands they recognise from Facebook or Instagram. "From shelf wobblers to talkers, we can provide everything a store would need to best promote their offering," she says.
Costcutter's Keely Bolger adds retailers should also consider promoting their own store on social media: "Social media, particularly channels such as Instagram stories and polls, is most effective in engaging students, giving you a platform to share the great activity your store is undertaking, in addition to highlighting and promoting offers such as meal deals."