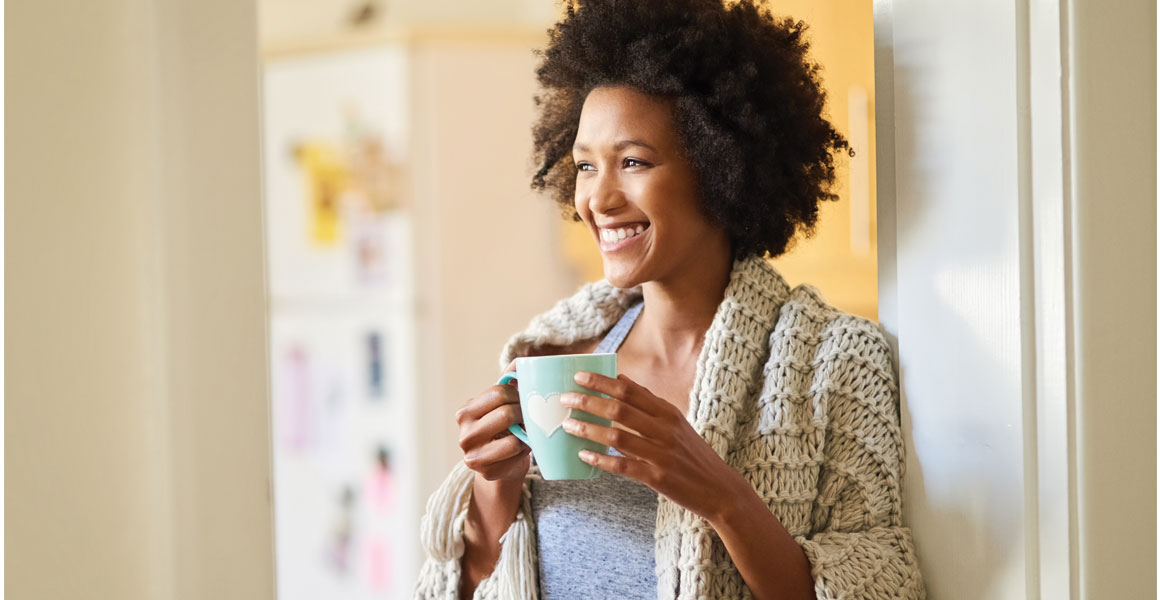 The hot drinks category is increasingly a sector of two halves. Yet, as Olivia Gagan discovers, both sides provide great opportunities to independent retailers
Ambient
For generations, consumers have flocked to their local shop to pick up tea and coffee – yet this market is evolving
Aman Uppal, One Stop Mount Nod, Coventry
Like any convenience retailer, tea and coffee is a really important category for us, and we're always thinking about how to make our offer as compelling as possible.
One major trend we've noticed is a rise in demand for high-quality coffee, so we've expanded our range of premium products. We now sell the whole Nescafé Azera range, from single-serve sachets to tubs, and we also stock Kenco Millicano and Lavazza Prontissimo Intenso. I think they've all done well, in part because they regularly feature on One Stop promotions. We've also started doing coffee pods and chose to stock the Costa-branded Tassimo and Nescafé Dolce Gusto ranges.
Lower down the price scale, we sell a lot of One Stop Gold Roast, which is in line with Nescafé Gold Blend. It's an own brand with a premium feel.
Tea has a pretty constant, steady trade, too. PG Tips has always sold well, and Yorkshire Tea has a strong following: people are very loyal to brands in tea, but less so with coffee. People are becoming more health-conscious, with sales of green, white and flavoured teas growing, so we've created a permanent two for £3 offer on Twinings speciality teas to cater for that market.
Top tips
• Don't be afraid to introduce new coffee lines. Own-brand coffees are improving all the time. The One Stop coffee has been a big success for us.
• Don't be afraid to change positioning. We had hot drinks next to biscuits, but people were searching in the grocery aisles instead – so we moved it all.
• Try to meet different shopper missions. We stock large jars of instant coffee for families and ground filter coffee for young professionals.
• Go premium with coffee. As well as your core lines, try adding premium newcomers. People are more discerning about their coffee now.
• Ask customers what they like. In my area, a lot of people are loyal to Yorkshire Tea, for instance – often regional brands have a lot of customer support.
Ambient products
Costa Tassimo Vanilla Latte, 16 pods, RRP £5.29
A limited edition which the company says proved a hit with consumers, this flavour has joined Tassimo's permanent line up of pods for at-home coffeemakers.
Tetley Super Fruits Boost Blackberry & Raspberry, 20-pack, RRP £1.79
Tetley is capitalising on the 'wellness' trend by offering a blueberry and raspberry tea blend with added vitamin B6. Other variants in its health-conscious Boost range include Cranberry & Elderflower.
Yorkshire Tea Decaf, PMP £1.89
Taylors of Harrogate is supporting Yorkshire Tea's Decaf variant with a new £1.89 pricemarked pack after noticing a growing demand for caffeine-free teas.
Coffee to go
Increasingly, convenience stores are seen as the place to pick up a snack or drink to keep you going. And stores are looking to profit.
Robert Kirkwood, Mossgreen Convenience Store, Fife
It's mostly busy professionals who use it: where I'm situated, there's a lot of passing trade from builders and salespeople. We use an Espresso Essential bean-to-cup machine, which I chose after doing some research with some London-based convenience retailers to learn which brand worked best for them. We sell 8oz cups for a £1, with a choice of seven different drinks including an Americano, Cappuccino and even Flat Whites.
Hot drinks to go work really nicely with food to go, so I've placed the drinks machine on a counter-top next to my food to go display. My food to go is stocked by a local Scottish bakery, so people can quickly pick up a good-quality roll or a pastry with a hot coffee first thing in the morning.
We're in a small village, and I have only had the machine for a few months, so I'm keeping an eye on sales and am ready to adjust my pricing and strategy if I need to. I'm also planning to market the fact we have the machine more in the coming months, to raise awareness with locals.
Top tips
• Read the small print. Read through your contract before you sign so you know how many cups you'll need to sell to break even.
• Show off your coffee-to-go with signage. Advertise that you serve it outside your store to draw in passing trade – coffee is often an impulse buy.
• Keep it simple. We've had success offering just one cup size and one price across the drink types, for example. It makes things quick and easy for customers.
• Choose the right machine size for your store. We recently had the option to scale up, but we don't need to do that yet.
• Get your price right. The RRP may not always be what is best for your local area. Talk to customers and check out price of your local competition first.
Best sellers
Flat white
We get salespeople coming in for a flat white as they're travelling. One lady comes into the store regularly to get a drink and a one-finger Time Out – each bar is 35p and just 112 calories.
Mocha
Workmen come in for a mocha as they want to get a chocolate fix on their break. On Thursday, we also have four window cleaners who will pick up a latte as well.
Tea
When they're able to park, we get a few lorry drivers in who like to get a cup of tea. They will often leave the tea bag in so it's as strong as possible.
You can read more on this subject here