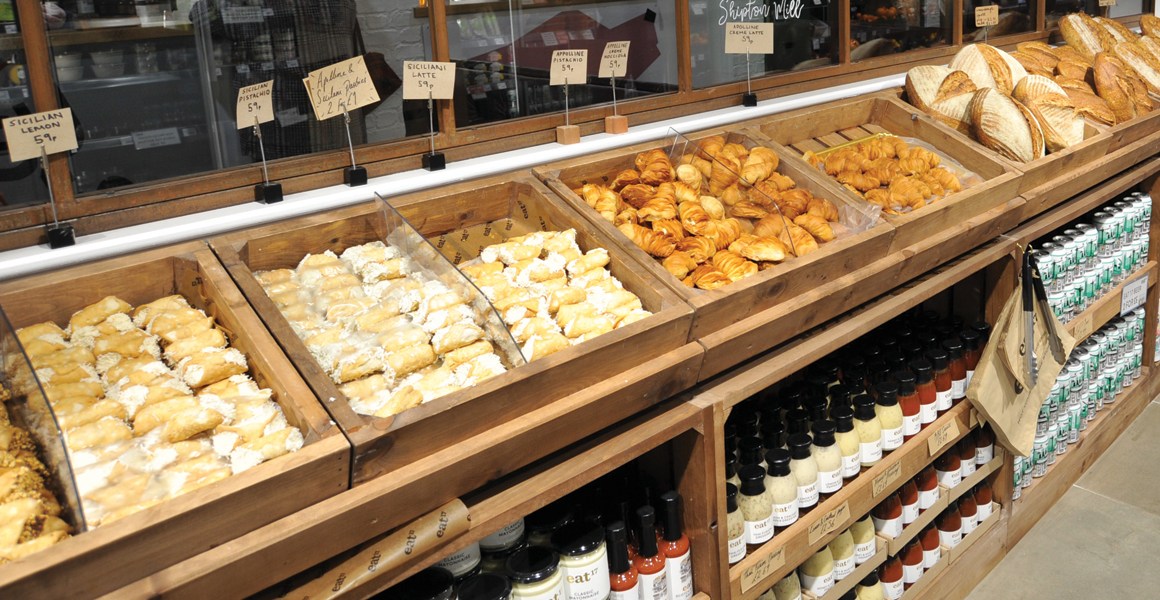 There are an increasing number of reasons to provide your customers with a breakfast offer that will excite them. Olivia Gagan takes a look at the trends that are driving the market
It is not just the winter months when a hot breakfast and coffee makes convenience stores a popular destination at the start of the day. From healthy granola bowls to freshly baked croissants and pastries, there are a lot of ways that stores can adapt to ensure they take full advantage
of this mealtime opportunity.
And there are more partners to work with than ever for store owners who want to make more from breakfast, from major suppliers to food-to-go specialists and symbol groups. Here, RN takes a look at some top trends and products that are helping stores capitalise.
Grab and go
Positioning is key to maximising sales of breakfast products of all kinds, particularly those most likely to be purchased in a hurry en route to school or work. Susan Nash, trade communications manager at Mondelez International, says: "One in three people skip breakfast during the working week, and the main reason for this is lack of time. As such, breakfast biscuits tap into the need for a convenient and nutritious breakfast that slots into their busy daily lives. Belvita commands a majority share of the market and is worth £73.3m."
To increase impulse sales, Jeremy Gilboy, managing director at Carrs Foods, also recommends picking products that can be packed in shelf-ready display units, so that the products can be dispensed on the shelf, or placed next to the point of purchase.
Local shop meets coffee shop
Speedy breakfasts also offer another big opportunity for retailers, via cross-selling with another early morning ritual: a hot drink. Increasingly sophisticated coffee machines are offering coffee shop-standard hot drinks, so Gilboy says: "For breakfast sales, any display units should ideally be placed next to a coffee machine to help increase impulse purchases."
It's a strategy that has worked well for Mondelez International's Belvita breakfast biscuits, Nash adds. Last year, the brand offered free PoS attached to retailers' coffee machines which asked shoppers 'Have you had breakfast?'. The campaign was designed to help retailers make the most of the breakfast and hot drink cross-selling opportunity. "Sales increased by as much as 63% when the PoS was displayed in store," she says.
Bringing the joy of bakery in store
Bakery is now less of a trend and, like a coffee offer, now an essential element to modern retailing. And it is another area where stores can really make themselves the go-to local destination, according to Mary Byrne, trade marketing manager of retail at Aryzta Food Solutions. Offering morning customers a range of freshly baked products is a simple, cost-effective way for retailers to attract new shoppers and increase basket spend, she says. "In convenience, in-store bakery shoppers spend more than average shoppers and shop more frequently," she says. "On average, an in-store bakery can generate an extra £51 per shopper per month. The combination of great-quality products and a freshly-baked and well-executed offering proves irresistible to many shoppers," Byrne says.
Instagrammable breakfasts
"The influence from the US of very indulgent and 'Instagrammable' breakfasts, such as chicken and maple syrup on a waffle base, is really driving consumer choice," says Gilboy. Carrs Foods manage premium foodservice brands such as St Pierre and Paul Hollywood. He suggests tapping into the trend for luxury weekend brunches and breakfasts by stocking continental-style breads and pastries such as croissants and pancakes, "which can be topped with fresh ingredients" such as fruit and yoghurt. Annual events such as Pancake Day also offer opportunities to boost sales and add theatre, he says.
There are a growing number of retailers, meanwhile, with full counter service offers to serve
beautiful on-trend breakfasts every day of the week.
Millennial-friendly purchases
While a breakfast worthy of sharing on social media is something many young people are looking for during weekends, how can retailers cater for these same customers every day? Symbol group Costcutter is looking for ways to help. Laura Sayer, head of direct to store at Costcutter Supermarkets Group, says the company has picked out health as a great place to start. "Fruit is a vital driver of the healthy breakfast category, so alongside products such as our new Winter Berry Granola Pot, we've introduced a whole line of fresh fruit snacking pots such as Exotic Fruit Salad, Watermelon Chunks and Berry Medley," she says.
In response to growing demand for high- or added-protein products, our range now includes protein drinks from the likes of Grenade and Arla Foods, along with cold-pressed juices."
Five products to stock
From wrapped goods to on-the-go drinks, there's an increasing range of products retailers can stock for breakfasts.