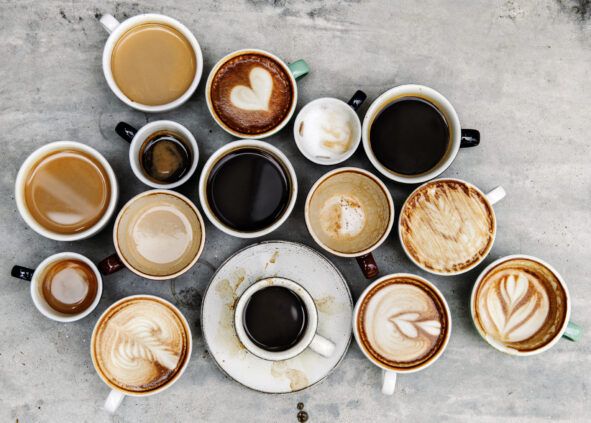 Comparing the prices of hot drinks
Behind the numbers
Hot drinks are currently worth £2.4bn in the UK and are growing at 6.4% year on year. With some retailers reporting weekly price fluctuations in certain segments of the category, where are the opportunities to review pricing?
Some retailers have taken the opportunity with Nescafé lines. Seventy-eight per cent are pricing above the most-common price of £5 for Nescafé Gold Blend 200g, with some going as high as £11.42 – a vast increase of more than 100%. Similarly, although not at quite the same heights, 64% are selling Nescafé Original 200g for as much as £10.49, compared to 34% sticking to the most-common price of £5.
Conversely, there's far less flexibility around Taylors Rich Italian Ground Coffee, with 77% of retailers sticking to the most-common price of £4.39, while the highest price is just £1.45 higher. Meanwhile, 62% are selling Coffee Mate Original 200g for £1.79, with 37% going as high as £2.38.
Hot drinks price checker
CADBURY BOURNVILLE COCOA 125G
Use the price-checker chart to see what the most common prices are for a key line in the category.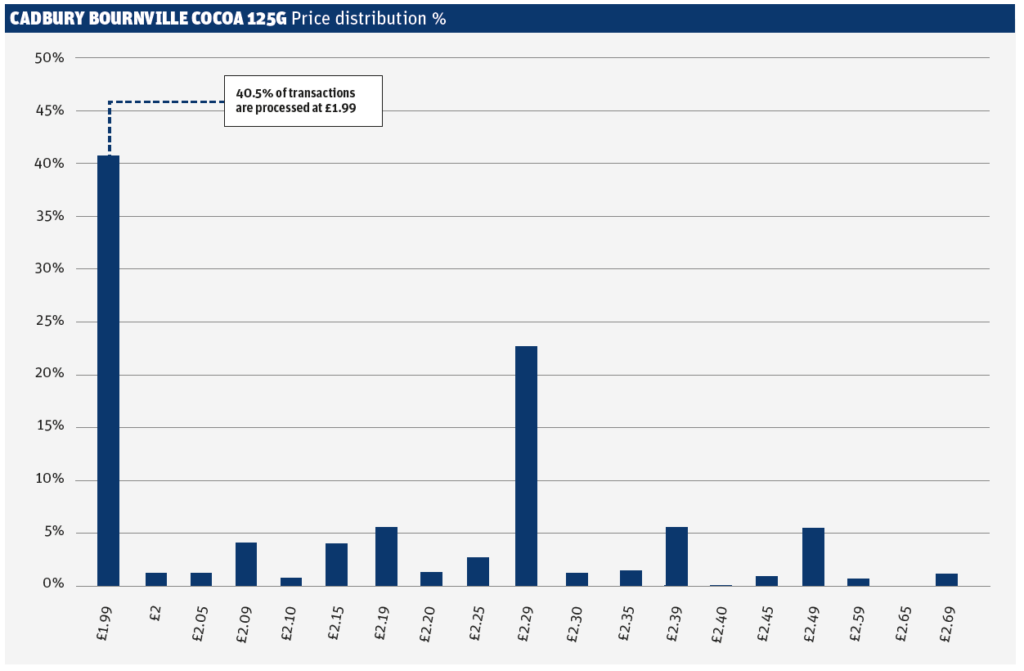 Retailer views on hot drinks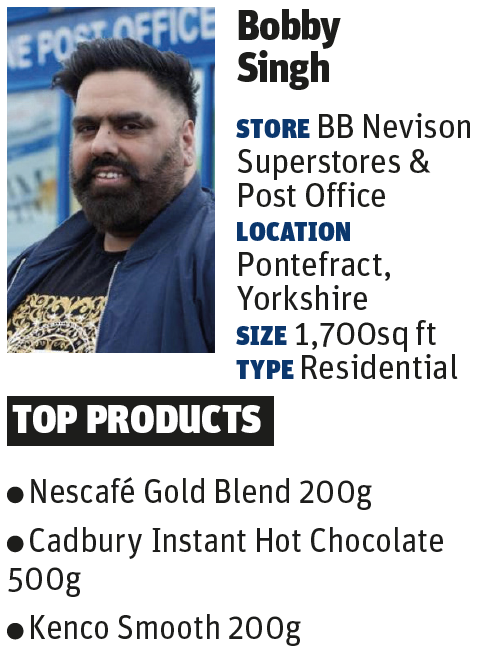 "We have three shelves of four-metre bays – it's quite a large section when you look at all the teas, coffees and hot chocolates. With all the different types of hot drink and different brands, there's a demand for lots of them and they sell well. There's always been a demand for Nescafé, but now the likes of Kenco and different types of coffee have come forward, and there's more demand for coffee overall. The category is weather dependent; winter weather helps. Parfetts' own label does very well for us in £1 price-marked packs, they fly out."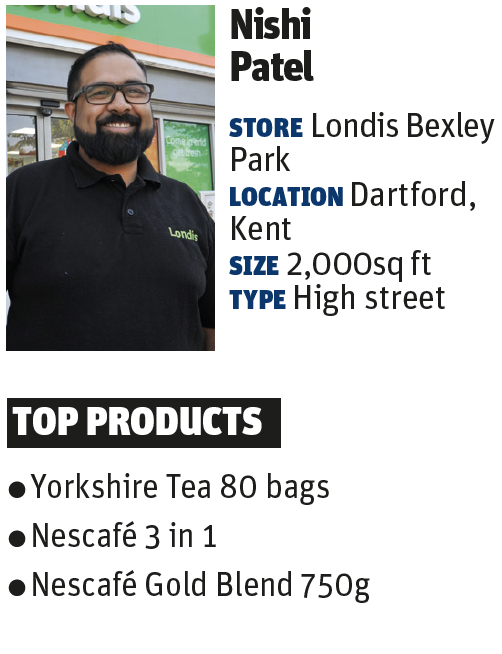 "We've condensed our range slightly. We're sticking with bigger packs and trying to get as many price-marked packs in as we can, especially with the price of coffee changing week to week at the moment. We're trying to give the customer more of a value offer – even if they're paying more for a pack, it's less per 100g. We see a lot of 3-in-1 and 2-in-1 instant coffee growing. People are still buying premium coffee, however. We can't get hold of Horlicks, but it's mainly a winter line. Our range fluctuates seasonally, increasing in winter. "
Hot drinks price distribution
Use the price distribution table to see the range of prices being charged on 12 key lines: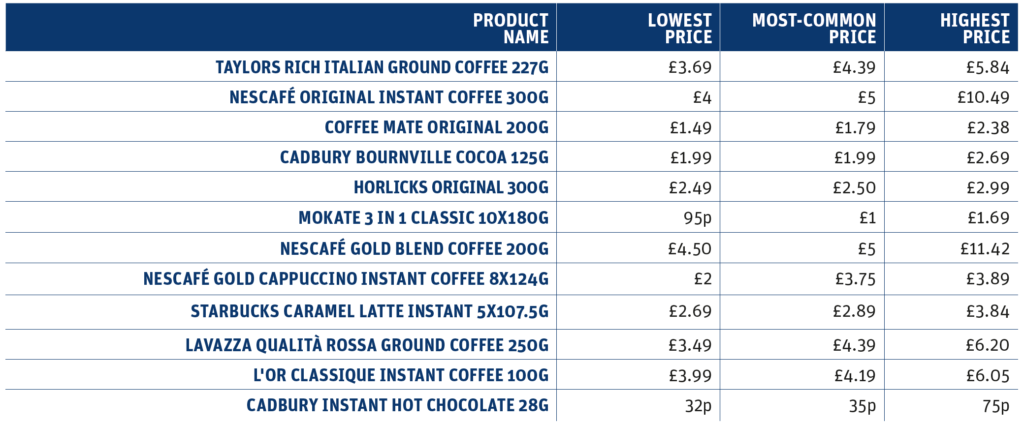 Must-stock hot drinks products
Use the must-stock products chart to see the percentage of retailers charging above, below and at the most-common price: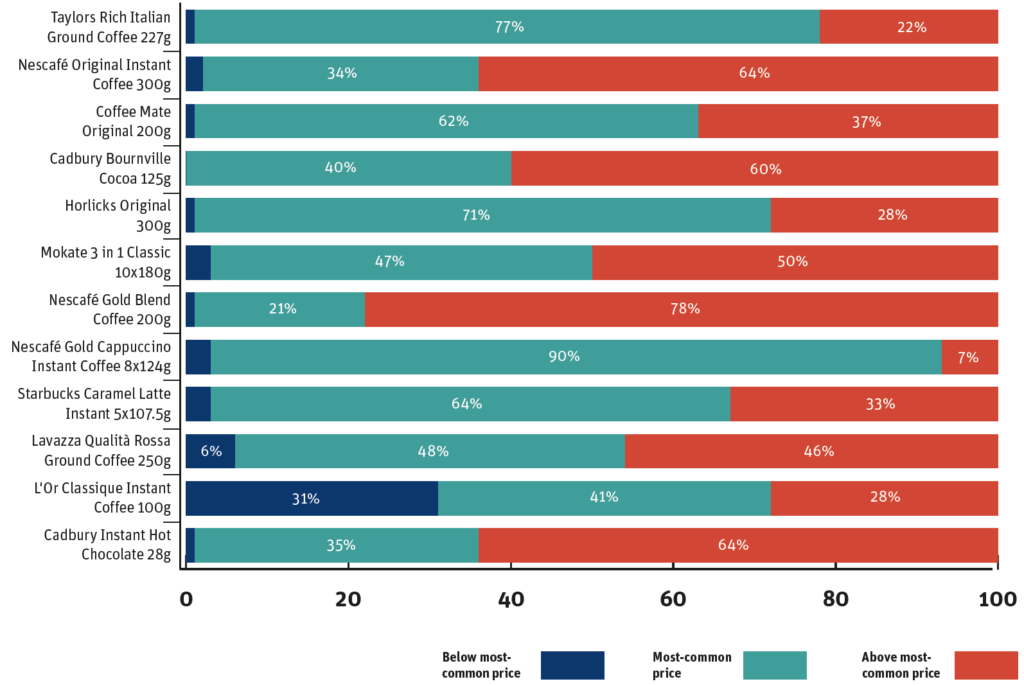 Read more Pricewatch and get expert product price comparison analysis and retailer insight on all the key products in your store

Data supplied by the Retail Data Partnership, a specialist data and EPoS supplier committed to serving the independent retail sector