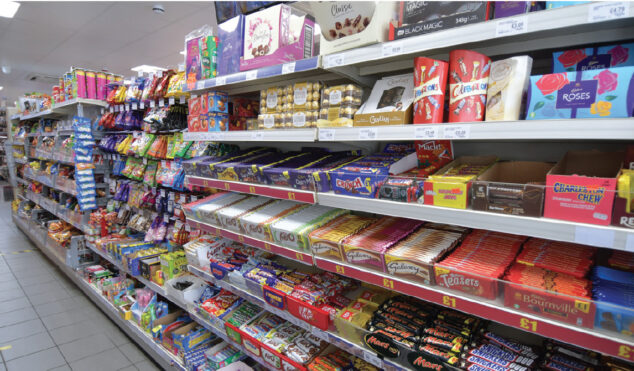 We're just a few months away from October's new restrictions on the siting of high fat, sugar and salt (HFSS) products.
Even though the multi-buy promotional part of the ban has been delayed, it's still a big ask for the affected stores to make the necessary changes.
Also, it doesn't help that there are a lot of questions still to be answered about exactly who has to comply and how.
Is it actually as bad as all that, though? As with many legislative moves like this, the government's aim is improved public health through small changes to behaviour, both in shopping choices and in the retailer's mindset.
We display HFSS products prominently because our customers want them, and if the price and the merchandising is right, they're going to sell.
Now we're starting to see more interest from consumers in healthier alternatives to those convenience staples, and if the government has got its 'nudge' policy right, that's only going to increase.
Look at how milk alternatives have taken off in smaller shops, driven by both health and environmental awareness.
Interest in eating healthily and the removal of tempting HFSS treats from key purchasing positions won't be enough on its own.
Major brands reformulate products to be HFSS-compliant [LIST OF SUPPLIERS]
The price has to be right, too, and that's where wholesalers and suppliers can help.
We're already seeing initiatives like the Good Food Wholesale project working out how to increase sales in healthier ranges by finding a price that suits everyone.
Convenience stores are always at the heart of the community, and some might say that brings with it a responsibility to lead change that improves the lives of people in that community, or, at the very least, facilitate that desire for change.
With that in mind, there is an opportunity in the upcoming HFSS regulations to be part of a real change in what people expect of their local stores, and, ultimately, help them make the choices that improve their health and that of the community.
If we all get the offer right, it shouldn't cost you a penny in profit.
Read more of our expert opinion on the independent retail sector