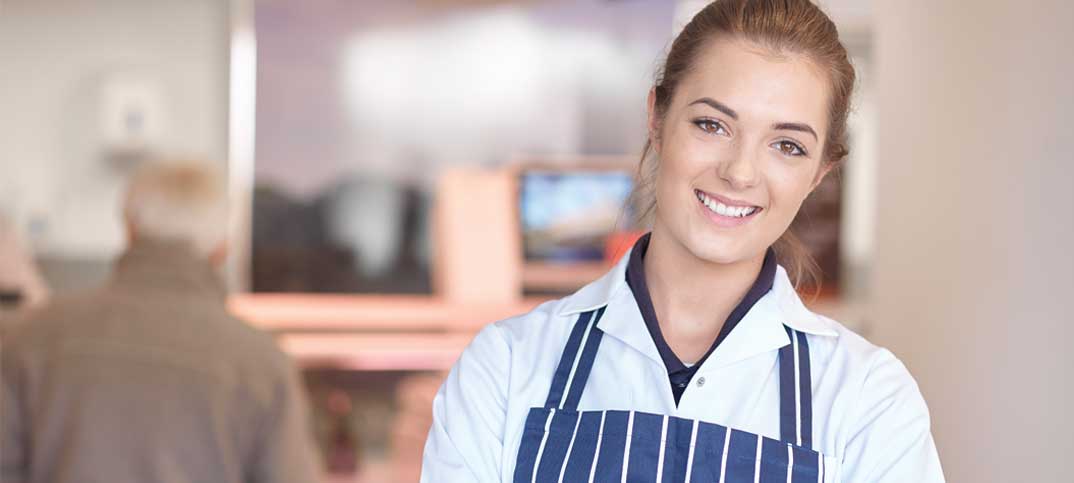 As part of RN's special issue next week, I asked retailers to write in with everyday problems of ambitions they had for their business. Each issue was then handed over to an expert retailer or supplier who could provide the guidance they needed. Here's one such example, with Kate Clark of Sean's News in Uprton-upon-Severn explaining how to recruit an apprentice to a curious retailer
Dear RN,
I've got four part-time members of staff, but increasingly I think I'd like to recruit an apprentice too. I'm attracted by the idea that I could help someone to have a better start in life, but I'm not sure how it works and that's holding me back. Can someone explain the retail apprenticeships system and the advantages it provides please?
Regards,
Bal Ghuman
AK Convenience,
Shrewsbury, Shropshire
———-
Recruiting and training apprentices is an increasingly popular way for store owners to introduce passionate and hard-working people to their businesses. Kate Clark is an award-winning employer of apprentices and was named a Heart of Worcester College Apprentice Employer Ambassador earlier this year.
Employing an apprentice means passing on your knowledge to the next generation and you are able to teach someone to work in the business in the same way that you do. For a lot less than the wages of a full employee, they can be really valuable to your store. Our current apprentice, Lizzie, locks up the business and has even done a number of early mornings too.
In addition, the government gives you £1,500 when you take on an apprentice, which can cover most of the costs of wages for them. It helps that this arrives as a lump sum, because it means you can make an investment in your business too.
The first thing to do is contact your local college, which can advertise for an apprentice position, tailor the course to your needs and will interview potential apprentices. Having said this, I've often found apprentices from weekend staff, where somebody finishes school and doesn't know what to do next.
My apprentices work 30 hours a week for me and in that time they have to do some work for the college too, which I'm available to help with. Every month an assessor comes to see how they're getting on and they are judged on a number of criteria, such as being able to use the phone in a professional manner, deal with complaints and offer great customer service.
To find out how our experts aided other retailers' queries, don't miss RN's 4 September issue.