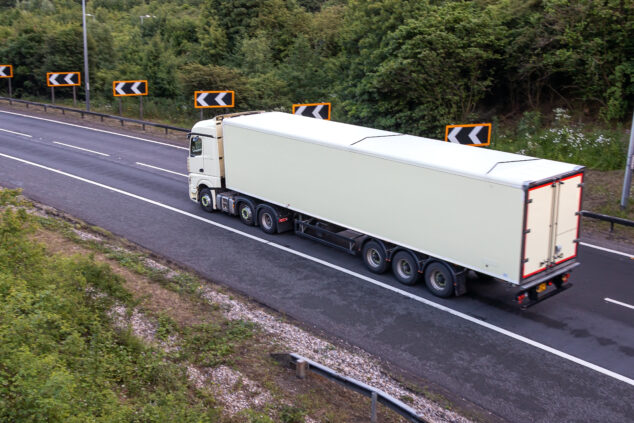 Has the HGV driver shortage gone away? Probably not, unfortunately, and the improved service and availability levels you've been getting from your wholesalers since Christmas may be threatened as demand increases between now and Easter.
Last week, a group of MPs took evidence from supply chain representatives on how the kind of disruption we experienced before Christmas can be avoided in future. The answer was that although the situation has stabilised since the turn of the year, it's more to do with the traditionally lower demand in January and February than a sudden, dramatic increase in recruitment of HGV drivers.
The concern is that we'll see the system start to creak again as the weather improves, the evenings get lighter, and people return to travelling and eating out. It's not a problem just for wholesalers, as the labour shortage has an impact at every stage of food production, processing and distribution.
Grocery prices continue to rise to near-record levels
Wholesalers are well aware that delivery both into and out of their depots is going to remain an issue. They tell us they have been stocking up, holding as much stock as close to your business as they can. Other events around the world obviously also make this a very sensible investment, too. Prices are going to rise, no one doubts that, and buying in early helps to maintain margins for all concerned.
Our members are very good at anticipating barriers to the usual excellent service they offer retailers, but even so, it's very probable that we won't see a return to pre-pandemic levels of service for a while yet.
So, the more you can do to anticipate your own demand for Easter and the coming months, and get your orders in early, the more likely you are to get the stock you need.
Read more of our expert opinion on the independent retail sector