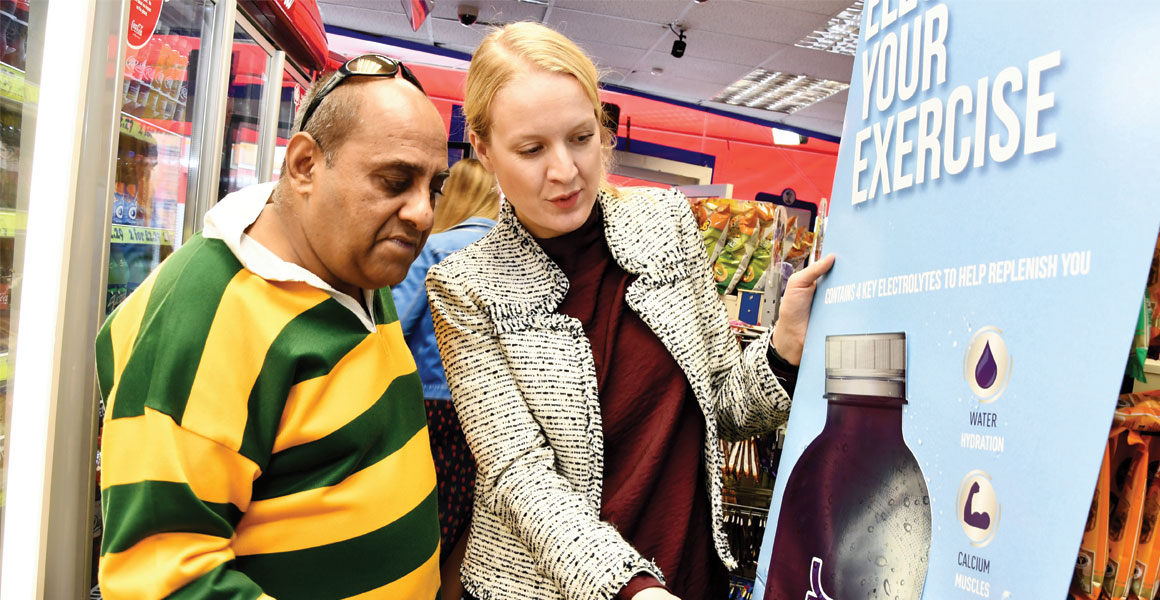 In the second installment of our three-part series, FitWater and RN pay a visit to Hitesh Pandya's town centre newsagent, to help him boost his water profits
Retailer viewpoint
FitWater is an interesting new product that could fill a gap in the market. I'd like to see shoppers move away from cheap energy drinks and back onto higher margin products like these. The PoS from FitWater is bold and will catch shoppers' attention.
Industry viewpoint
The top 30 soft drinks generate 60% of category sales, so it's important for retailers like Hitesh to stock the bestsellers. While some shoppers are brand loyal in water, FitWater has the credibility of the Lucozade name behind it, to encourage shoppers to try it.
Did you know?
58% of shoppers want a range of well-known brands when deciding on a c-store
Hitesh's challenges
Shoppers want cheap products, so I stock a lot of budget water lines, but I'm worried about diluting sales of higher-margin brands.
Fitwater's advice
Hitesh has lots of space in his chiller, but he's missing several top-selling waters, and filling shelves with value brands instead of the bestsellers. We'd suggest removing some of his Perfectly Clear stock and making room for bestsellers like Evian and Volvic. ​​​​​​​
Shoppers stick to the water brands they know, and the market is crowded. How should I encourage them to try new products?
Fitwater's advice
As functional water brands are in growth, now is a good time for Hitesh to stock our new brand, FitWater. We introduced four facings of FitWater to his shelves, and used a range of PoS to make it stand out, including labels, posters and a large stand at the entrance. ​​​​​​​