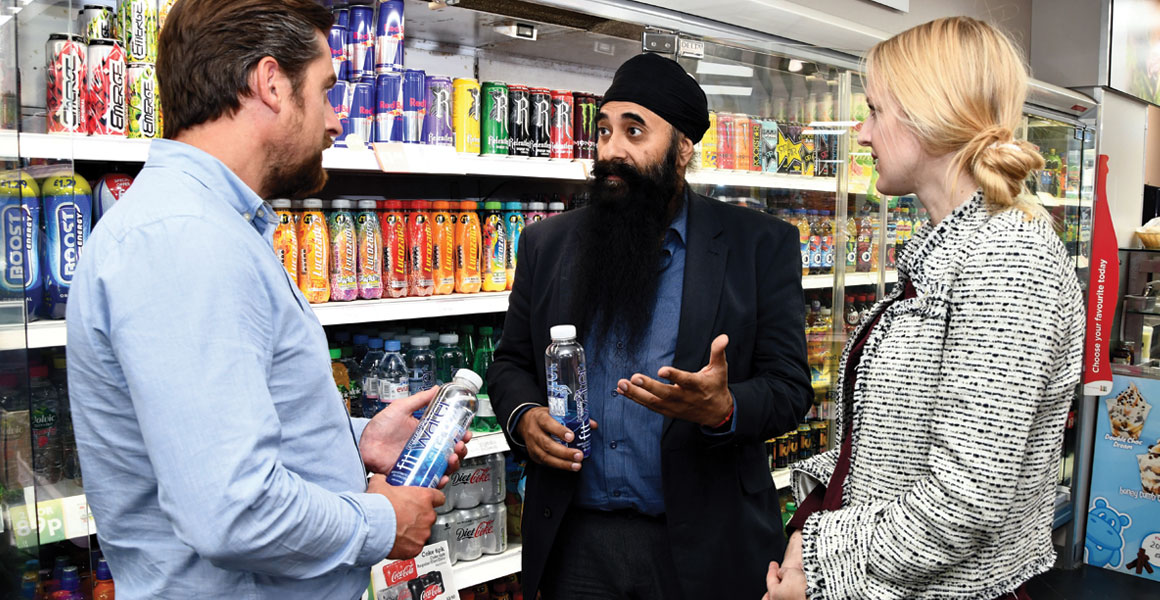 In our final feature on boosting water sales, Fitwater and RN meet Nisa retailer Harry Goraya to take a closer look at his chiller and the improvements he could make to it
Retailer viewpoint
I'm happy with the suggestions Ed made and with the position of FitWater in my fixture. We talk to our shoppers regularly and find out which products they like, so we'll soon hear what they think. With an RRP of 89p, I think FitWater will sell well.
Industry viewpoint
Harry's water fixture is well stocked and merchandised, but it's important to keep an eye on trends and sub-sectors, like flavoured and functional waters, and adapt your range accordingly. By placing new products next to bestsellers and making use of PoS, you'll help your range stand out.
Did you know?
50% of all soft drinks are bought on impulse
Harry's challenges
There are so many water brands and I can't stock them all, but I don't want to lose customers because they can't find the product they want.
Fitwater's advice
Harry has a great water range, stocking most of the top-selling lines. However, at the moment he is giving more space to flavoured waters than we'd recommend. We suggest reducing these and adding more best-selling lines and on-trend new products like Fitwater. ​​​​​​​
With all the soft drinks we stock, I need to find ways to make new products stand out to urge shoppers to pick them up.
Fitwater's advice
Harry's fixture looks good and is merchandised in a clear, logical flow. To help shoppers find what they're looking for, he could also block products vertically in his chillers. By placing FitWater next to bestseller Evian, it's in prime position for shoppers to notice it. ​​​​​​​