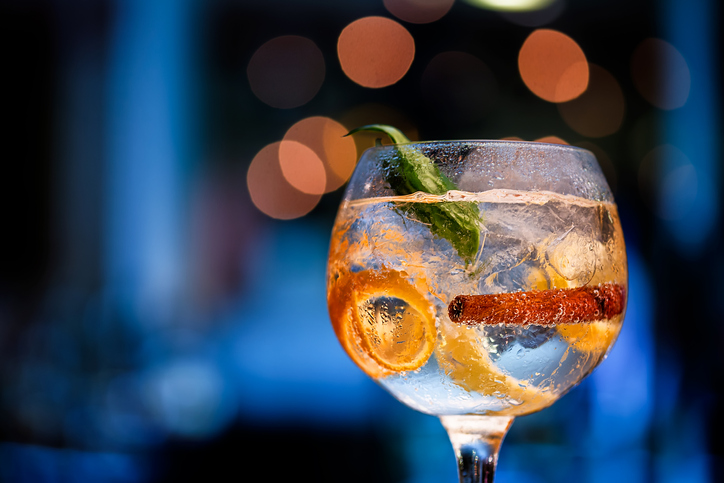 Comparing gin prices
Behind the numbers
Our gin price comparison tools below will help ensure you make the most of this growing category.
The popularity of gin continues to grow, especially as people are now forced to spend more nights in. The category now makes up 45.8% of the total value share in spirits. With gin showing no signs of slowing down, how are retailers pricing the category?
What really stands out this week is how prices have changed in the past five months. When we last looked at gin in Pricewatch in October 2020, the most common price on Gordon's London Dry Gin 70cl was £19.99, charged by 57% of retailers.
Pricewatch: rum price comparison
However, the most common price has declined to £14.99, showing just how competitive the category can be. The highest price charged is only £3 more, at £22.99.
There are opportunities for retailers to increase their prices. Twenty per cent of retailers could be missing out on an additional £6.26 on Beefeater Blackberry 70cl by charging £13.99, with 19% charging as much £20.25 – a £5.26 increase from the most common price of £14.99.
Tanqueray London Dry Gin 43.1% 70cl
Price distribution %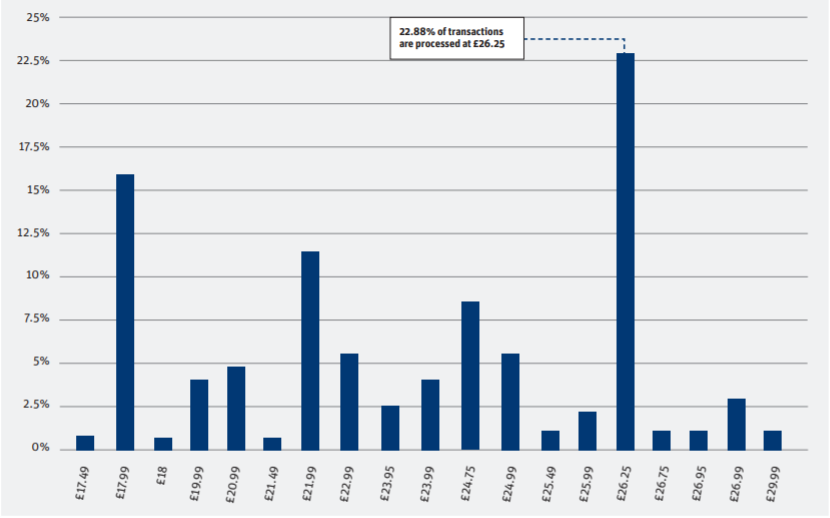 Must-stock gin products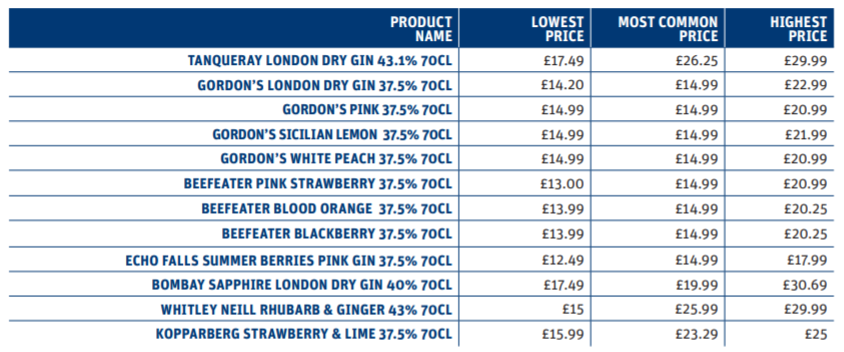 Gin price distribution chart
Percentage of stores selling gin products above, below and at the most common retail price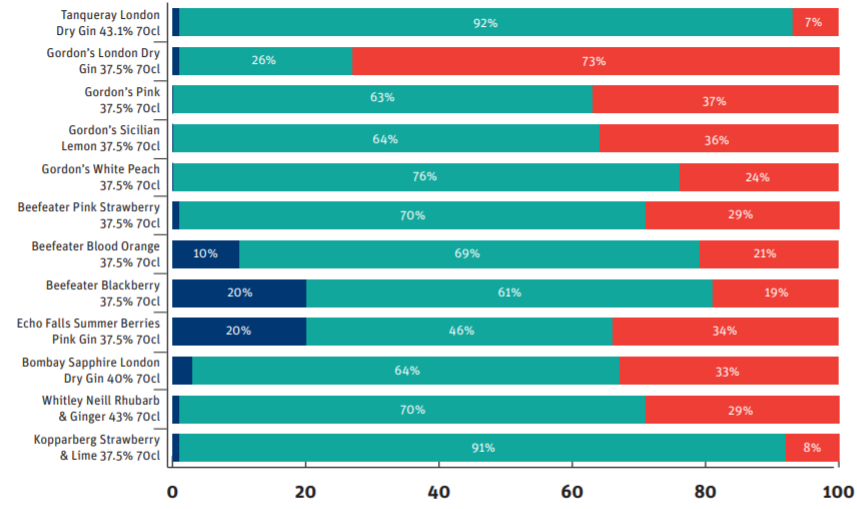 Retailer viewpoints
How gin products work for their stores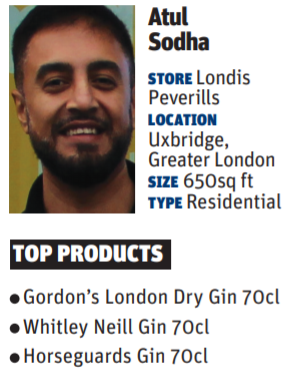 What works well
"My gin range has been doing very well and part of this is down to having a backlit display to highlight the spirits we offer. It draws the attention of customers and there is demand for gins above £30. Spirits in general is one of my most popular categories."
What I've learned
"Anybody who doesn't participate in the gin trend is missing out on a massive opportunity. I stock a range of products from more well-known brands, such as Gordon's, but find having a range from local suppliers also works well."
---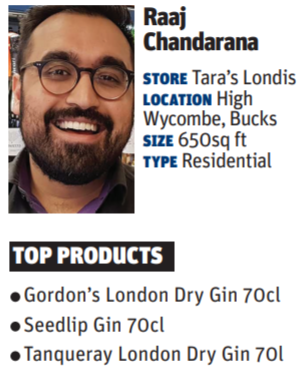 What works well
"The bubble for more experimental gin has burst and customers are purchasing more established brands, such as Gordon's. Customers are less willing to experiment and those who purchase more niche products tend to go online for them."
What I've learned
"We tend to run offers with our gins, such as four free bottles of Fever Tree with every purchase. Non-alcohol gins are popular, and this can be boosted by more promotional activity, which is much needed. Stick with tried-and-tested brands as these are the most popular."
Feeling inspired? Catch up on our previous Pricewatch features here