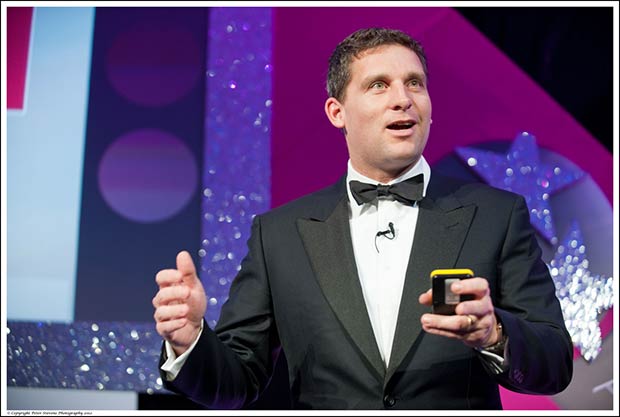 James Timpson, the energetic young chief executive of the family shoe repair and key cutting business, gave a masterclass on how to recruit, motivate and retain amazing staff members at last week's Independent Achievers Academy gala dinner.
"Fill your shops with bloody amazing people," Mr Timpson told the audience of more than 300 leading independent retailers and suppliers. "Recruit happy and nice people who look the part."
Most CVs are pure fantasy, he said. Only recruit those you rate at nine or 10 out of 10. Eights aren't good enough. And always be on the lookout for 'drongos' – people you shouldn't recruit.
We heard about the company's upside down management policy. Those who speak to customers are the most important to the business, and he gives them autonomy and trust to deliver an amazing service. All managers are targeted on store takings and are given a discretional pricing policy to secure sales and a £500 limit to resolve customer complaints. Having this level of control of their futures means all 987 store managers know their weekly takings to the nearest £50, said Mr Timpson.
Don't be afraid to do things differently, was his final piece of advice. Timpson is the biggest official recruiter of ex-offenders being released from jail. In fact, 15 store managers are still carrying out their sentences and return to their cell each night. Ascot retailer Roli Ranger, who was crowned Overall Best Store on the night, clearly knows the importance of staffing and innovation.
Don't miss next week's issue, which features 40 of the IAA winners' best business ideas.
Congratulations to Roli and all the other winners.