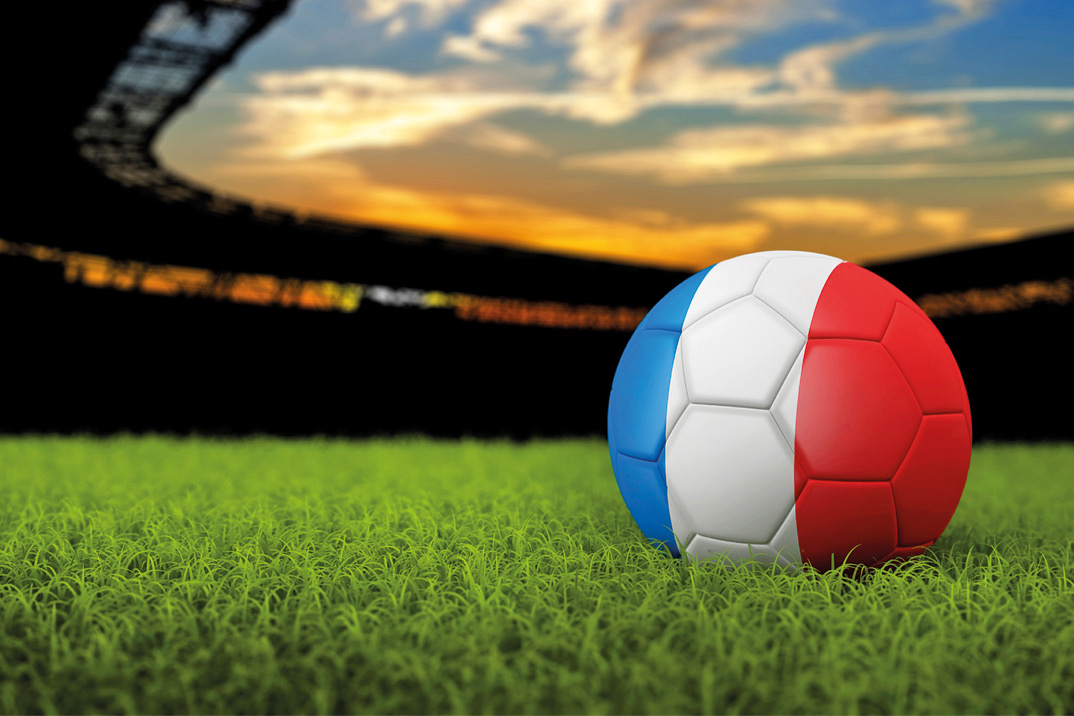 There's just a few hours to go until Euro 2016. BetterRetailing finds out how to get your store ready and score big
FOOTBALL fever is soon to sweep the nation as three home nations and Ireland head to France for Euro 2016. You should begin to plan your range now as shoppers will want soft drinks, snacks and alcohol ahead of the games.
Parminder Walia, senior category manager for official Euro 2016 partner Carlsberg, told Retail Express that during the last World Cup, the convenience channel sold £6.4m-worth of lager. "Retailers should get the range right. They need to stock the right brands and focus on small and medium packs. However, slightly larger packs help when people are throwing larger parties."
Confectionery will be a strong sales driver during the tournament. Bep Dhaliwal, Mars trade communications manager, says 73% of consumers will buy snacks and drinks before matches. "Our new #Believe Mars bar packaging provides retailers with a great opportunity," she adds.
It's important to cater to football fans that aren't drinking alcohol during the matches. Donna Pisani, trade communications manager at Coca-Cola Enterprises, says with one in five adults now choosing not to consume alcohol, soft drinks are a popular choice for consumers enjoying a night in. "Sharing formats like 1.75l bottles and 330ml can multipacks are a frontrunner for these occasions," she says.
Suppliers agree that the opportunity is potentially huge for convenience retailers. Alpesh Mistry, customer marketing director at Molson Coors, says: "At the 2014 Brazil World Cup there was an 18% rise in sales. With three of the home nations and Ireland involved in the Euros there is nothing to say we shouldn't see a similar sales hike this time round."
News is also important to promote during the tournament as football fans want to catch up on the latest analysis.
Greg Deacon, independent sales manager for News UK, says: "We aim to achieve up to five Sun sales per day from each of our Euro 2016 units before and during the tournament. Retailers should make sure the category stands out as it's a great opportunity to drive impulse sales during the tournament."
What's going on in Justin's store? Find out what the Premier retailer has in store for Euro 2016
"We do all sort of big promotions for events and the Euro 2016 will be no different. We've teamed up with Carlsberg and put a foosball table in store made from 90 packs of Carlsberg. It's right next to our main alcohol section and it's quite funny watching the lads play on it.
"As well as Carlsberg, we're also working with Coke to create some in-store theatre and we'll be running giveaways in store too. You've got to give big brands big space.
"We have LED screens in store, which will be promoting upcoming matches and they will change often with different deals that are available in store."
Don't get caught out
THERE are no specific laws surrounding copyright infringements and Euro 2016, but retailers must still be careful about how they bring the games to their store.
"When it comes to decorating their stores, as long as retailers aren't misleading people but just getting into the celebration they should be okay," says Handley Brustad, joint lead officer for intellectual property for Chartered Trading Standards Institute. "But stores cannot advertise or promote that they are giving away tickets or giving away tickets as part of a raffle. UEFA would cancel the ticket," he explains.
Retailers should also be careful of buying merchandise from unofficial sources and keep clear records. Copyright infringement carries an unlimited fine.
Create a Euros display
A great way to encourage shoppers to come to your store is to create a themed display. Mars' Bep Dhaliwal says retailers should consider creating displays that contain products customers need for a night in front of the TV.
"This could include the #Believe Mars bar, Galaxy, M&M's, Maltesers and Revels sharing bags and a mixture of savoury snacks," she says. "Retailers can even add a bit of theatre using national flags." 
CCE's Donna Pisani agrees. "Retailers that merchandise their soft drinks alongside UEFA Euro 2016 team bunting and flags, particularly those of the competing home nations, can help drive impulse buys," she says.
In order to do this, you should familiarise yourself with when the matches are. Parminder Walia at Carlsberg says retailers should drive awareness of the match in store. "We've been giving out match planners so they know what is coming up," she says. Mainstream standard lager is massively
important, as is premium and world lager is also key."
Research shows that shoppers love event displays and buy more when stores do them. Molson Coors' Mistry says 40% of shoppers say they want stores to get behind events and would be encouraged to buy more if different products were sold together.
"Our 60 Second Shop campaign research found that shoppers aren't just looking for great value, they are looking for offers that complement, and add to, a sense of occasion," he explains.
As well as the main fixture, promoting popular products around the store is also crucial. Susan Nash, trade communication manager at Mondelez, says: "Use secondary sitings in high-traffic areas to make sure that consumers see the products as 13% of people visit all the aisles in convenience stores."
Encourage people to come inside
Once you have your range and fixture ready, the next step is to tell your local community about your deals.
Graham Archibald, Morgenrot sales director says: "There's no point making impressive changes to your stock if no-one hears about it. The correct promotion has to be done to drive interest and trial, whether this means through in-store flyers, posters, word of mouth, or social media."
Promoting Euro 2016 fever at the front of the store is essential for getting shoppers in the mood. Pisani says retailers could display flags and bunting in team colours around the store entrance to build momentum ahead of the first game. "Highlighting special offers in the run up to kick-off or at key points during the tournament can encourage impulse buys," she adds.
It's important to keep the momentum throughout the football season, especially before games. Molson Coors Mistry says: "Beer and cider sales peak after 5pm on weekdays and over the weekend. This being the case, retailer should ensure their products are well-stocked on the shelf during these times."
As Magnificent 7 retailer Christine Hope discusses in her column in this issue, social media is a must-have tool this summer to extend your reach in the community. Football provides retailers with a great chance to join the conversation. Mars' Bep Dhaliwal says: "15.3million UK footballs fans will be on Twitter at any one time during the average Euro 2016 game." That's approximately 25% of the population.
Social media also provides a fantastic platform to promote the deals you have in store. Carlsberg's Parminder Walia says: "Retailers should make sure their deals are visible and keep momentum around match times on social media."
Visit our month of summer feature for more advice, tips and products to boost your sales this summer!