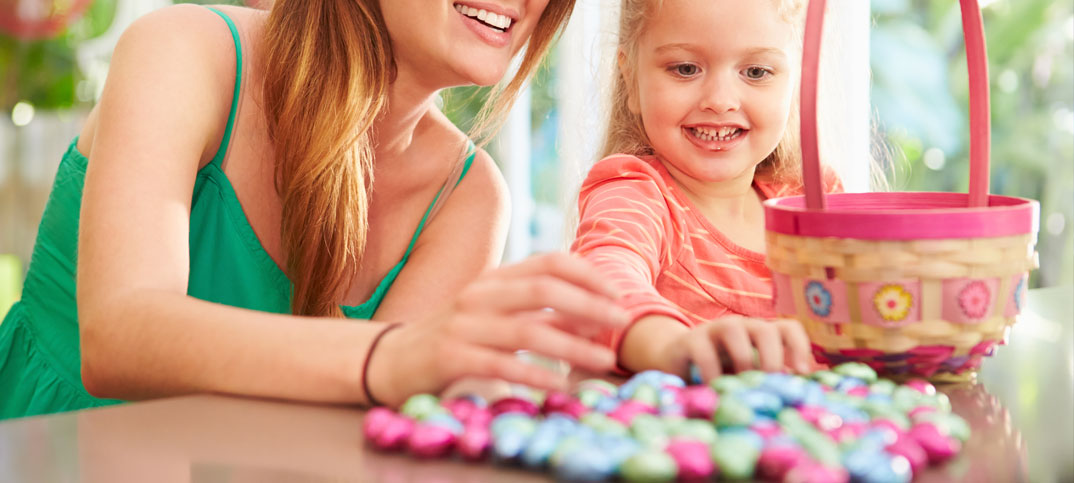 Comparing Easter choclate prices
Easter sales grew by 11% this year in independent and symbol stores as shoppers bought more locally. Data shows how competitive the category can be to drive profits, but where are the opportunities?
Impulse lines, such as Cadbury Creme Egg, are the key to higher profits, with 57% of retailers selling the product for as much as 85p, compared with the 41% selling it at the most-common price of 50p.
Similarly, 45% of retailers are charging up to 87p on Maltesers Bunny, leaving scope for the 52% selling it at 50p to review prices and obtain higher dividends.
When it comes to the season's defining product, the Easter egg, there's little opportunity for retailers to move prices. Ninety-five per cent charge the most-common price of £2 for the Mars Easter Egg, while 92% charge £4 for the M&M's Easter Large Egg and 91% charge the same for Galaxy's Easter Large Egg.
Easter chocolate profit checker
Must-stock Easter chocolate products
Product name
Lowest
price
Most
common
price
Highest
price
Terry's Chocolate Orange Mini Eggs 80g
£1
£1
£1.49
Maltesers Malteaster Bunny 29g
47p
50p
87p
Mars Easter Medium Egg 141g
£1.50
£2
£3.05
Celebrations Easter Large Egg 248g
£3
£4
£5.49
M&m's Easter Large Egg 280g
£3.33
£4
£5.29
Galaxy Enchanted Eggs Large Egg 234g
£3.33
£4
£5.29
Lindt Milk Chocolate Easter Egg With Lindor Assorted Truffles 133g
£3.99
£4
£5
Cadbury Creme Egg 40g
45p
50p
85p
Kinnerton Surprise Egg Candy Filled 10g
79p
£1
£1.29
Maltesers Bunny Orange 29g
33p
50p
87p
Hershey's Cookies 'n' Creme Creme Egg 34g
50p
69p
99p
Reese's Peanut Butter Creme Egg 34g
33p
69p
£1.09
Easter chocolate price distribution chart
Percentage of stores selling Easter chocolate products above, below and at the most common retail price:
"Easter sales were strong this year. We've already done our Easter presell and we usually get the products in at the end of January or start of February.
"We run the offers as soon as they're available until April. We have an 'occasions and events' section in store and that's where they're stocked, which makes them easy to find. Cadbury Creme Egg is our top seller because we can sell them at two-for-£1 or two-for-80p.
"Some people will purchase an entire box of Cadbury Creme Eggs, and we give them more of a discount if they do."
"We start selling our Easter stock about three weeks before Easter weekend. In the past two years, suppliers pushed the products a lot because shops were closed.
"We keep seasonal products by the front counter so they stand out and people will pick them up. Some Easter products have become more or less a 12-month thing and they're available all the time.
"We always have some of them, and they go down well. We do have big Easter eggs, but not too many because the supermarkets have a wider range and they're always on a good offer."
Read more Pricewatch and get expert product price comparison analysis and retailer insight on all the key products in your store

Data supplied by the Retail Data Partnership, a specialist data and EPoS supplier committed to serving the independent retail sector