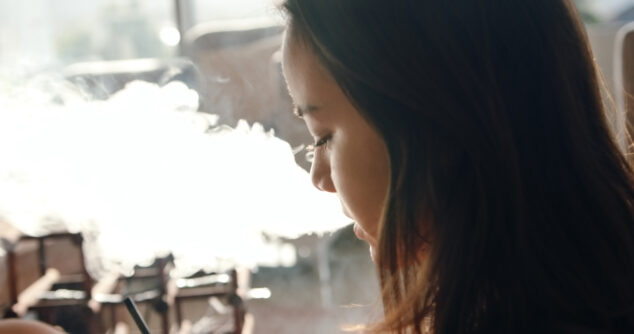 Comparing the prices of disposable vapes
Behind the numbers
The undeniable opportunity with disposable vapes is reflected in this week's data. Ten out of 12 lines are sold above their most-common prices, providing higher profits for independents, but which lines offer the biggest potential?
Geek Vape's Geek Bars is a prime example. Sixty-three per cent of retailers charge above the most-common price for the brand's Sweet Strawberry and Blueberry Ice varieties, selling the former for up to £10 compared with £8 for the latter.
Similarly, 62% are charging up to £8 for the Watermelon Ice variety, with 57% going as high as £8.99 for the Sour Apple flavour – an increase of £2.01 and £3, respectively. Elf Bar lines are similar, with more than 50% charging up to £3 above the four featured varieties' most-common prices of £5.
There's less opportunity with Solo X Strawberry Milk, with almost two-thirds (63%) charging the most-common price of £5.99.
Disposable vapes price checker
ELF BAR 600 WATERMELON 20MG
Use the price-checker chart to see what the most common prices are for a key line in the category.
Retailer views on disposable vapes
"I now have my own disposable brand, Tito Nano. We only offer that and brands whose manufacturers we've partnered with, so we don't even sell Geek or Elf Bars. We've got 47 flavours and we do four-for-£10, which is unbeatable where we are. We've done as high as £2,500 a day on disposables. My whole vape stand is full of disposables apart from a small section for Edge vape products, and another for tanks and coils. We're selling a lot through delivery. People order them with food and drink, and we'll add them to our Uber Eats offering this month."
"We only ever really did liquids and brands such as Vuse and Logic, and were doing about £700-800 a week. We decided to get a few disposables in with a one-metre shelf on the shop floor and now it's moved to us getting our own Vape Station this month to fit them in, and sales have reached £4,500 a week. We have Geek, Elf and Solo brands, all of which have multibuys on. Geek Bars are £6.49 or two-for-£12, and Solo and Elf are two-for-£10 or £5.99. We have most of the Elf flavours. Eighteen-to-30-year-olds are where the market is."
Disposable vapes price distribution
Use the price distribution table to see the range of prices being charged on 12 key lines.
Must-stock disposable vape products
Use the must-stock products chart to see the percentage of retailers charging above, below and at the most-common price.
Get expert price comparison analysis and retailer insight on all the key products in your store