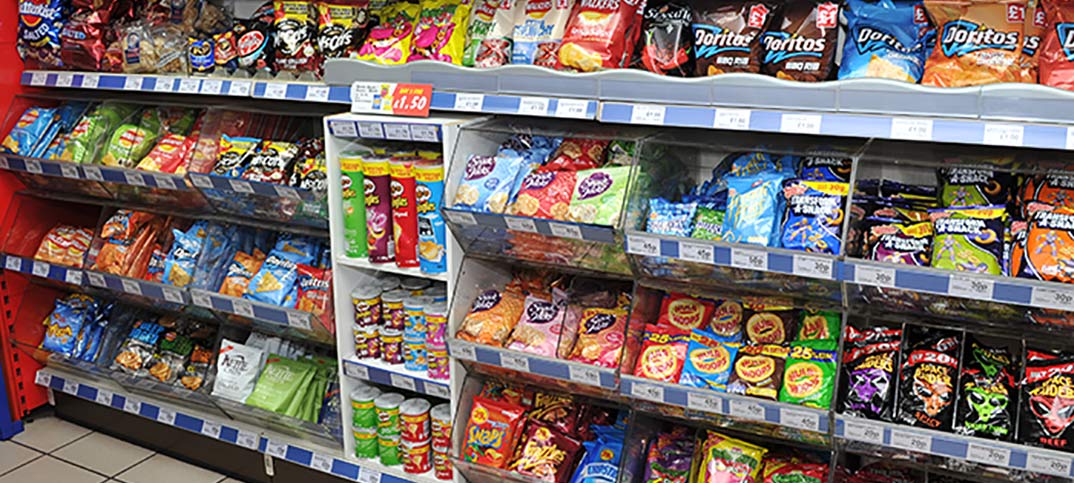 Sixty per cent of purchases are made in less than 30 seconds, and making a few small changes in-store can drives impulse sales significantly.
"Creating displays where co
mplementary products such as dips, salsas and drinks sit alongside snack offerings, as well as making use of point of sale to create visual displays and clipstrips helps attract the attention of the consumer," says Leane Bramhall, marketing director at Burts Potato Chips. Drive incremental sales even further by offering cross-promotions, for example a £2.50 lunch deal including a sandwich, a packet of crisps and a drink.
Retailer Viewpoint: Parminder Singh
We've recently been using clipstrips near our sandwiches, where we double site smaller bags and consequently drive impulse meal deal sales. Our main crisps range is opposite our alcohol and I find that really helps sales of snacks. Doritos and Walkers sharing bags pricemarked at £1.29 or two for £2 are particularly good. My customers are quite curious about new products so when Walker's new flavours came in I used the PoS they provided and have been displaying them near our food to go range which is going really well.  
For more tips on growing your crisp sales, look out for our 29 August issue