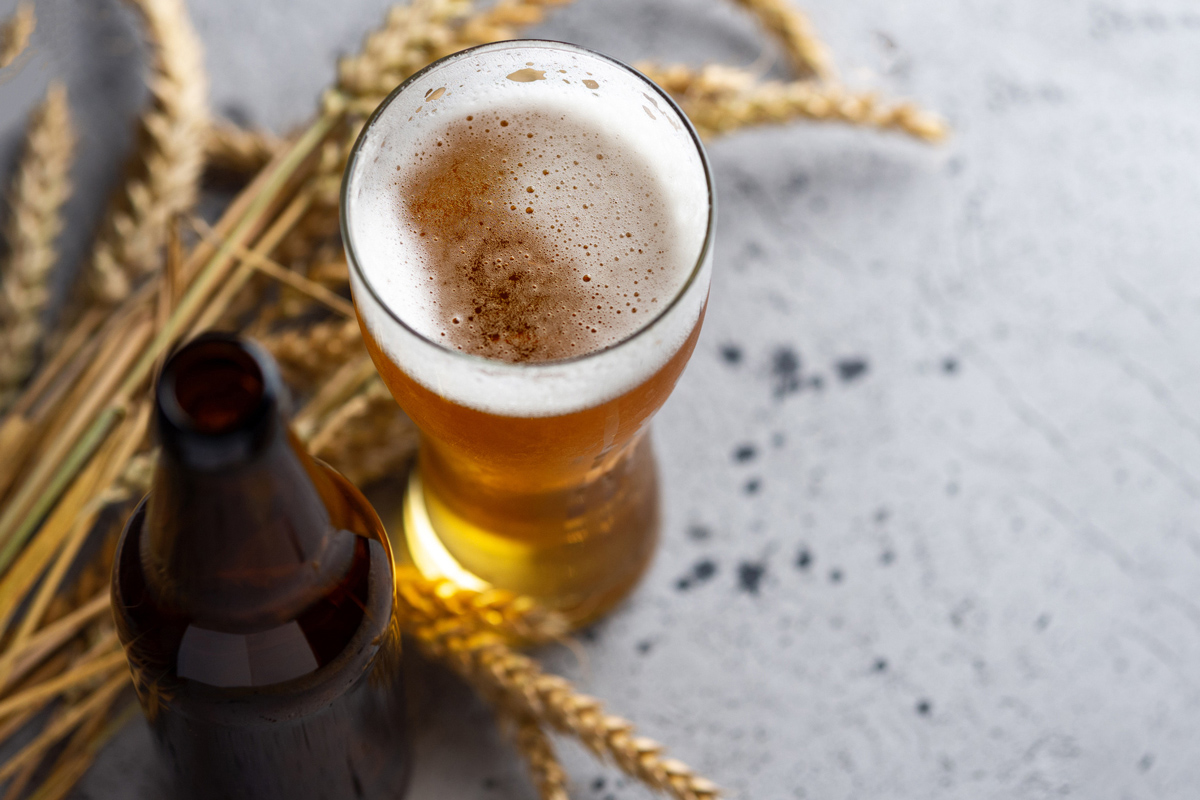 Comparing the prices of ales and craft beer
Behind the numbers
This week's data shows there's plenty of scope to glean higher profits from craft beer, with 10 of the 12 lines examined charged above their most-common price by a majority of retailers.
The overall price range is narrow, with £1.67 the most-common price on 10 lines, likely due to retailers wanting to be competitive with a resurgent on-trade. For example, 66% of retailers charge up to £2.99 for Sharp's Doom Bar, compared to the 33% charging it at £1.67.
Sixty-six per cent of retailers also charge up to £2.99 for Fuller's London Pride, £1.32 more than the most-common price of £1.67, set by 33%.
Customers are more price-conscious on the two lines that have a higher most-common price than the rest, though. Eighty-one per cent of retailers sell Newcastle Brown Ale for its most-common price of £2.49, while 73% sell BrewDog Punk IPA at its most-common price of £1.99, with 26% going as high as £2.99.
Ales and craft beer price checker
SHARP'S DOOM BAR AMBER ALE 4.3% 500ML
Use the price-checker chart to see what the most common prices are for a key line in the category.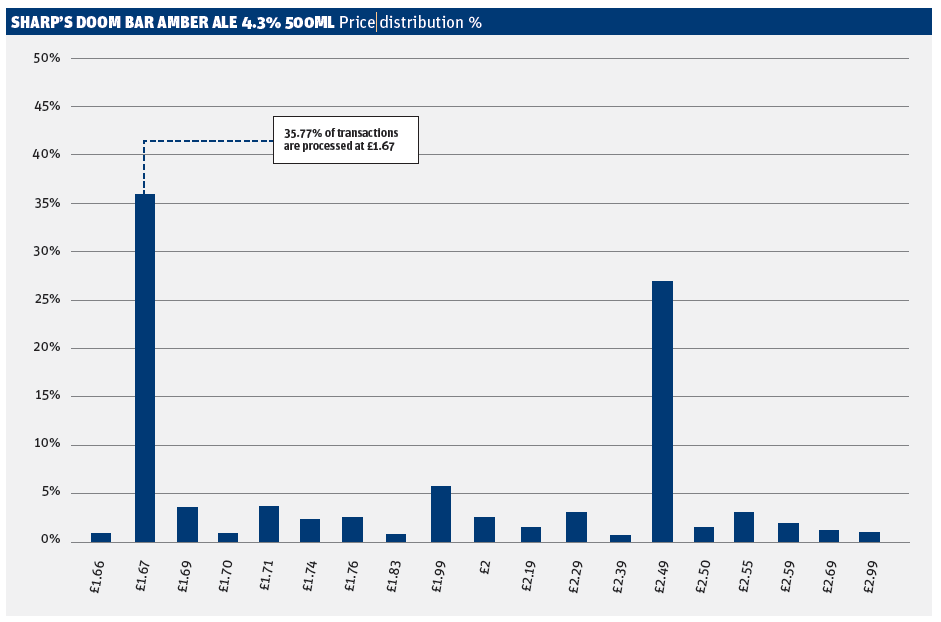 Retailer views on ales and craft beer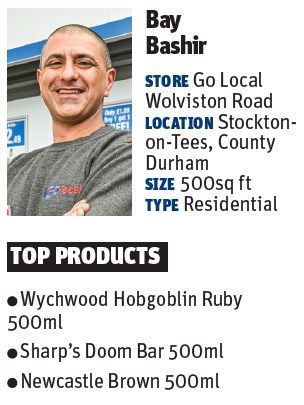 "We get our craft beer through Parfetts. It has what we need, so we source everything through it. We don't stock as much as lager or cider, but it's growing all the time. Some of my shops have more than others – it depends on the location and the demographic. Our Wolviston store probably has the best sales. That shop serves a more affluent area in which people are more interested in craft beer. We only get BrewDog in when it's got a deal on – it's not really a big seller otherwise. We sell cheaper lines at £1.99 or three-for-£5."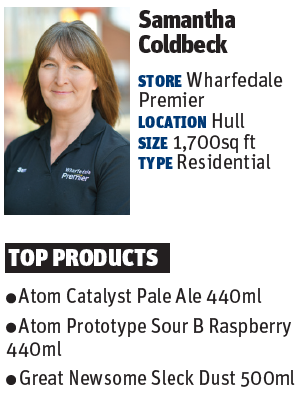 "We try to stick with local suppliers as far as craft beer is concerned. Our two biggest brands are Atom, which has a brewery in Hull, and Great Newsome Brewery, which is from a small village just outside Hull. Nothing can compare with lockdown, because sales were through the roof due to pubs being shut, but sales have remained strong and the craft beer suppliers that are doing best are those that constantly bring out new flavours. We make sure our initial stock purchases aren't too heavy, which means we're always able to turn over new flavours."
Ales and craft beer price distribution
Use the price distribution table to see the range of prices being charged on 12 key lines.
Product name
Lowest
price
Most
common
price
Highest
price
Newcastle Brown 4.7% 500ml
£1.67
£2.49
£2.89
Badger Fursty Ferret 4.4% 500ml
£1.54
£1.67
£2.79
Greene King Abbot Ale 5% 500ml
£1.62
£1.67
£2.69
Morland Old Speckled Hen 5% 500ml
£1.62
£1.67
£2.79
Wychwood Hobgoblin Gold 4.5% 500ml
£1.51
£1.67
£2.69
Shipyard American IPA 5% 500ml
£1.58
£1.67
£2.79
Fuller's London Pride 4.7% 500ml
£1.62
£1.67
£2.99
Shepherd Neame Bishops Finger 5.4% 500ml
£1.58
£1.67
£2.59
Adnams Ghost Ship Pale Ale 4.5% 500ml
£1.56
£1.67
£2.69
Wychwood Hobgoblin Ruby 5.2% 500ml
£1.51
£1.67
£2.69
Brewdog Punk IPA 330ml Can
£1.47
£1.99
£2.99
Sharp's Doom Bar Amber Ale 4.3% 500ml
£1.66
£1.67
£2.99
Ales and craft beer products
Use the must-stock products chart to see the percentage of retailers charging above, below and at the most-common price.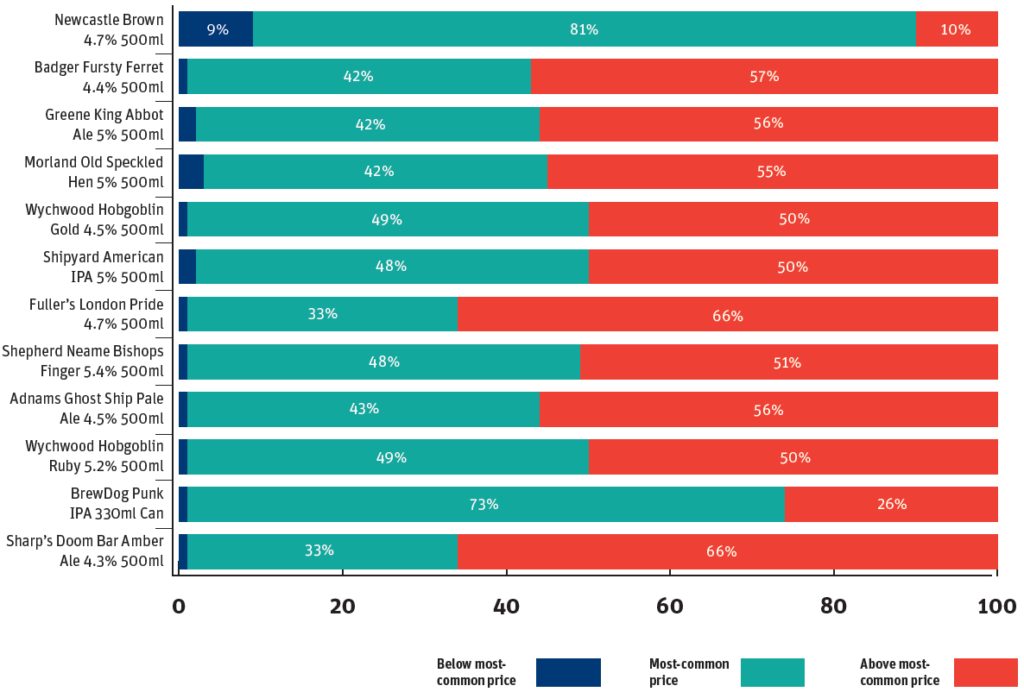 Read more Pricewatch and get expert product price comparison analysis and retailer insight on all the key products in your store

Data supplied by the Retail Data Partnership, a specialist data and EPoS supplier committed to serving the independent retail sector