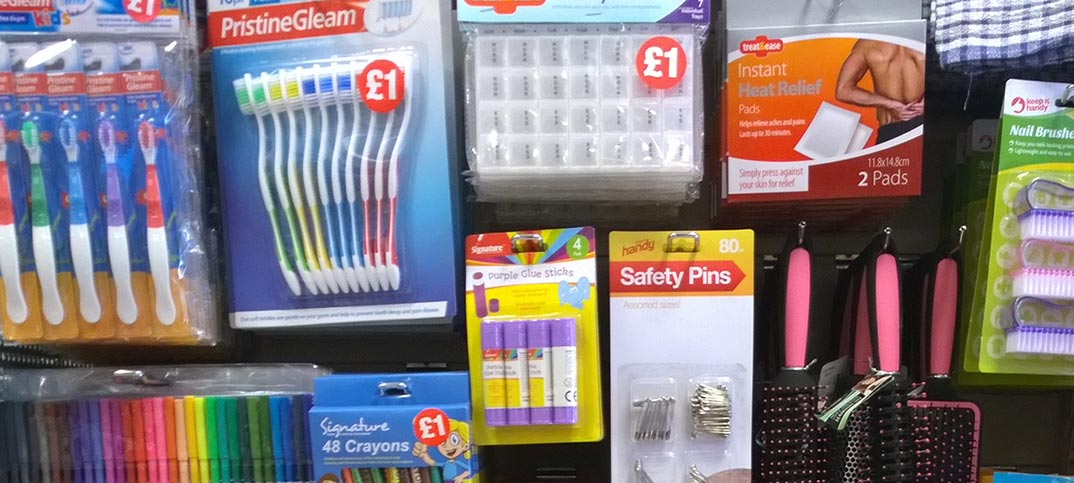 A convenience store has boosted its weekly turnover by £600 by introducing £1 bays.
Vince Malone of Tenby Stores and Post Office in Pembrokeshire, Wales, installed the displays in February and told RN they have helped to grow the business by 20% compared to the same time last year.
"We identified that customers viewed the store very much as a convenience store, not realising we offer good value and deals.
"We have plenty of great deals in store on everyday items – bread, milk and eggs for a pound and so on – but this just wasn't registering with customers.
"We decided to look into what we could do to draw attention to our competitive prices and the idea of the £1 bays came up."
The store now boasts a 3.5 metre section to the left-hand side of the front door of the shop.
"People can find all sorts in the bays – DIY tools, dog toys, toothbrushes, health and beauty products – there's something for everyone."
The move also came as a response to the increased pressure from new bargain stores opening in the vicinity in an effort to diversify the store's offering and increase footfall.
"There's plenty of competition in the area, including a Savers and a Poundland and people are price-conscious.
"People always expect us to only offer premium prices, but we've opened their eyes to the fact that, although we're a small convenience store at around 900sq ft, we're still able to offer competitive prices that match the multiples. The results have been really impressive."