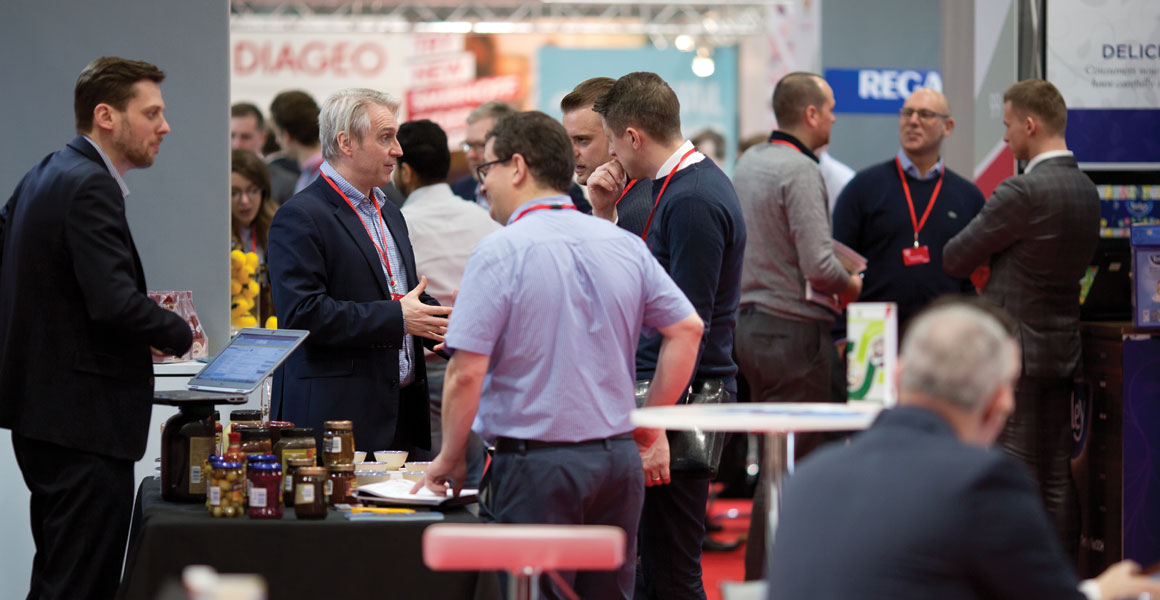 For months, industry headlines have been dominated by wholesale mergers and closures. In contrast, last week's Today's conference in Liverpool's Exhibition Centre was a chance to focus on the future and growing sales. Alex Yau gives you a tour
From the floor: what you missed
Weetabix
The official line: Weetabix remains committed to driving availability of its breakfast drinks and the on-the-go protein trend in general.
The gossip: National account manager Rob Manning told RN cereal companies have been indirectly affected by the upcoming soft drinks sugar levy, which has raised awareness of sugar levels overall. "Brands like Special K have been hit because customers feel its health message is contradicted by the amount of sugar that's actually contained in each box," Mr Manning said.
Quorn
The official line: The company was introducing its new lower salt range of meat-free lasagnes, chicken nuggets and cottage pies.
The gossip Like the cereal companies, growing concern about the ingredients in food and drink has also had an effect on Quorn's product range. However, the supplier warned about the dangers of making these reductions explicit to customers, arguing such a message might create a misconception about taste and quality dropping alongside salt levels.
KP Snacks
The official line: The latest product from KP Snacks at the show floor was Hula Hoops Flava rings,
expected to launch in late May.
The gossip: Retailers should expect promotional activity in their wholesaler depots from KP.
Then, later in the year, the snacks supplier is launching a "something
for all seasons campaign".
Alhough KP has no official partnership with the World Cup to be held in Russia this summer, it says it expects to see strong sales during the event.
Kellogg's
The official line: As expected, Kellogg's was promoting its core Pringles range at the show.
The gossip: The company has, however, highlighted this year's World Cup in Russia as a major event for its forthcoming promotional activities. Kicking off in the middle of June, any customer who buys three tubes of Pringles will get a free mini football goal. The supplier has also said single-serve cereal bars is one of its priorities for the Kellogg's brand this year.
Concha y Toro
Official line: The supplier of Chilean wine was showing the various white and red wines from its Casillero Del Diablo, Frontera and Trivento ranges.
The gossip: Customer marketing manager Stacey Preston highlighted to RN the importance of merchandising wines by region. "Whereas a year ago customers were buying their wines based on grape variety, customers are more adventurous and their buying habits are moving towards regions such as South America," she said: "Brits are going on holiday to this region more and there's an increase in the marketing activity around wines from Argentina."
PepsiCo
The official line: The company introduced Dorito Bits, a new snack described by PepsiCo on the stand as similar to Smiths' Scampi Fries.
The gossip: Although Dorito Bits is only available in the on-trade so far, PepsiCo's brand managers on the stand confirmed to RN it has plans to introduce it into independent convenience later on this year, too. Other changes retailers should prepare for are rebrands to Naked Smoothies and Quaker Oats, due in the middle of this year.
Cereal Partners
The official line: Promotions were a focus for the company, with £1.49 pricemarked boxes of Cookie Crisp on display.
The gossip: The high store standards of independent retailers were underlined by business manager Matthew Baines who urged wholesalers to follow suit. "It makes sense to have pricemarking and promotions displayed clearly on the multipacks retailers buy in warehouses. It will help save retailers time when they're shopping in the depot," he told RN. For store owners the company continues to invest in improving standards offering store relays to any business that wants better merchandising.
AB InBev
The official line: Changing attitudes to health and alcohol were evident as AB InBev's non-alcoholic Bud Light beer was on display.
The gossip: Key accounts manager Kat Hunt revealed Bud Light will soon be available in bottles alongside the existing can format. An upcoming marketing campaign in May will also focus on football, while the product itself will be part of a trio of Bud Mega family products (standard, light and alcohol-free), with deals for those who purchase all three together in wholesale.