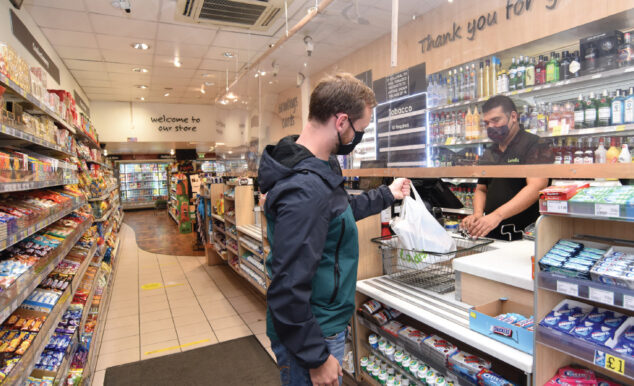 While the coronavirus pandemic increased demand for grocery click & collect services, for years customers have been used to collecting other online orders in local stores. From picking up a pair of shoes to a bag of groceries, the reason for the growth of collect-in-store is the same. Shoppers are seeking more convenient ways to purchase that match their busy lifestyles.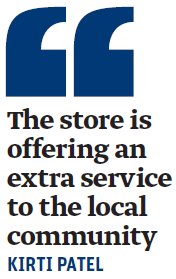 While many retailers have started offering a grocery click & collect service, some that have tried out both parcel and grocery click & collect have since decided to abandon the services because they simply weren't generating the critical mass of sales to make the stress and effort worthwhile.
"Dealing with the sheer volume of parcels and delivery times can be challenging," admits Aman Uppal, from One Stop Mount Nod in Coventry. "But the benefits are huge."
He, like other retailers, sees it as a useful tool for attracting new customers, even if the service itself isn't bringing in much profit directly.
"The store is offering an extra service to the local community," says Kirti Patel, from Londis Ferme Park Road in London. "It's not taken off that much at the moment, but we do have customers who use it regularly. We don't see ourselves getting much added profit out of it, but it's definitely something that retailers should try out because they might get more customers coming through the store or their existing customers might start using their store more often."
Even if you're not actively selling your own products on a click & collect basis, the service itself will bring people into your store, where the right offer can generate further sales. "They come in to collect or return a parcel, and that's giving them an extra shopping mission," says Uppal. "It's helped us sell other niche products in our store."
Weigh up the costs and benefits
For Atul Sodha, of Peverills Londis Harefield in Uxbridge, west London, the main difficulty with parcel processing is the lack of clarity consumers have about how costly it is to run a service, with declining parcel commissions and busy periods creating bottlenecks.
"I've signed up to an agreement and I'm obligated to follow it. It brings customers in and provides a service locally that no one else is doing properly, despite Hermes not offering us good service or commissions," he says.
With his store one of the few in its area to offer myHermes parcel handling, Sodha views it as worth continuing to offer as it attracts new customers. "I'm going to carry on with it because I use it as a positive to convert customers with what we're doing in store. I'm in the store myself and I upsell – I make sure parcel customers know what we've got," he adds.
Set out strict rules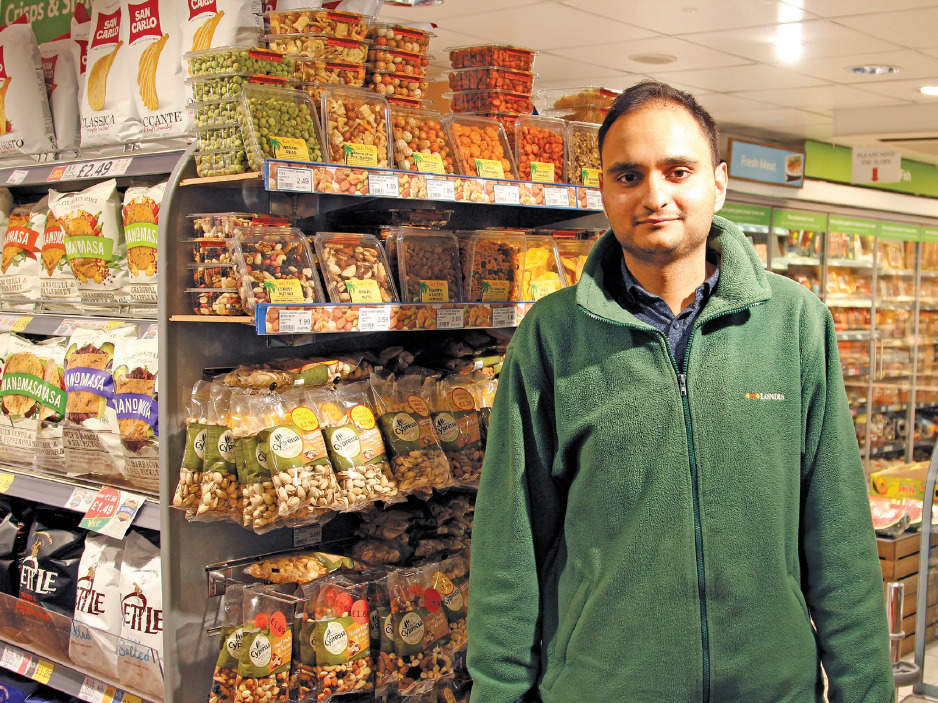 Kirti Patel, from Londis Ferme Park Road in London, has been offering click & collect shopping for about seven months. He sees it as another service that he can offer his customers and believes that his store benefits from people knowing that if they're in a rush, their purchases will still be ready to collect from his store.
However, to help to cover costs and to make sure that his staff aren't overwhelmed, he charges customers £1 for keeping their shopping ready and says that customers can't collect their shop within three hours of ordering it.
"It can be challenging and the timings can be tricky," he says. "That three-hour window is because our staff might be busy. By giving ourselves three hours before customers can collect, we have time to find someone who can get it ready for them. If it was a shorter time, then it would be difficult for us to maintain," he says.
Get the word out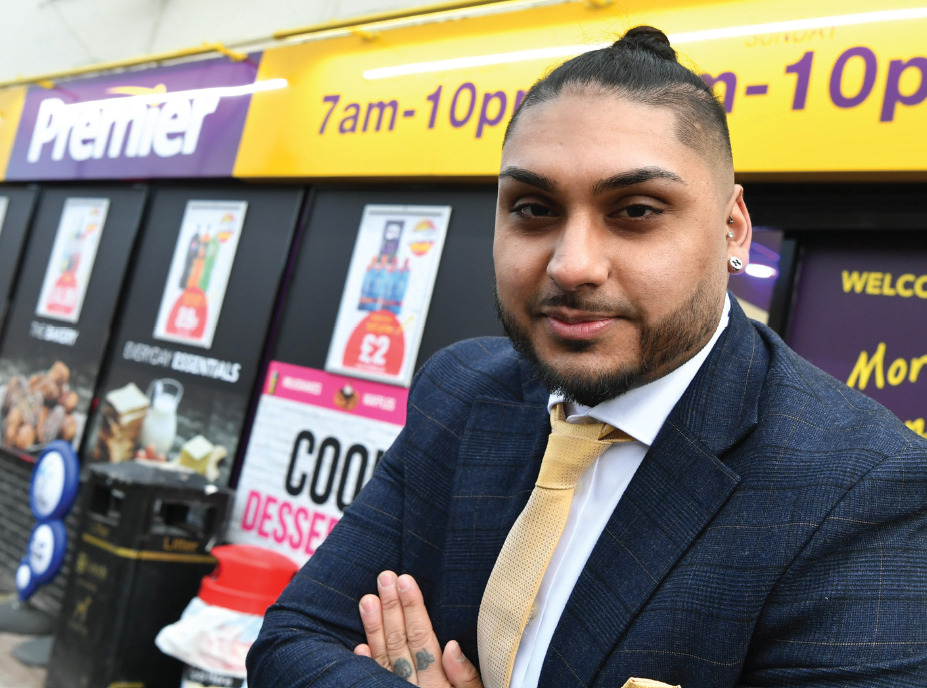 AJ Singh is looking to focus more heavily on the delivery side of his business – Premier Morley in Leeds – this year as he hopes the store will become a delivery hub. While home delivery will make the larger part of that offer, click & collect will still be a massive part of it, and he is working with Uber Eats to create an offer that can compete with competitors such as Tesco.
"We're trying to make things more fast-paced," he says. "Customer expectations have gotten so much higher. They're wanting more and they're wanting it faster. Offering click & collect is another way to get things done faster and meet the expectations of the customer."
Singh will be pushing this offer online and kerbside. "We need and want people to know what we're offering. Kerbside advertising worked really well for us. And then there's always the power of social media," he says.
Research your area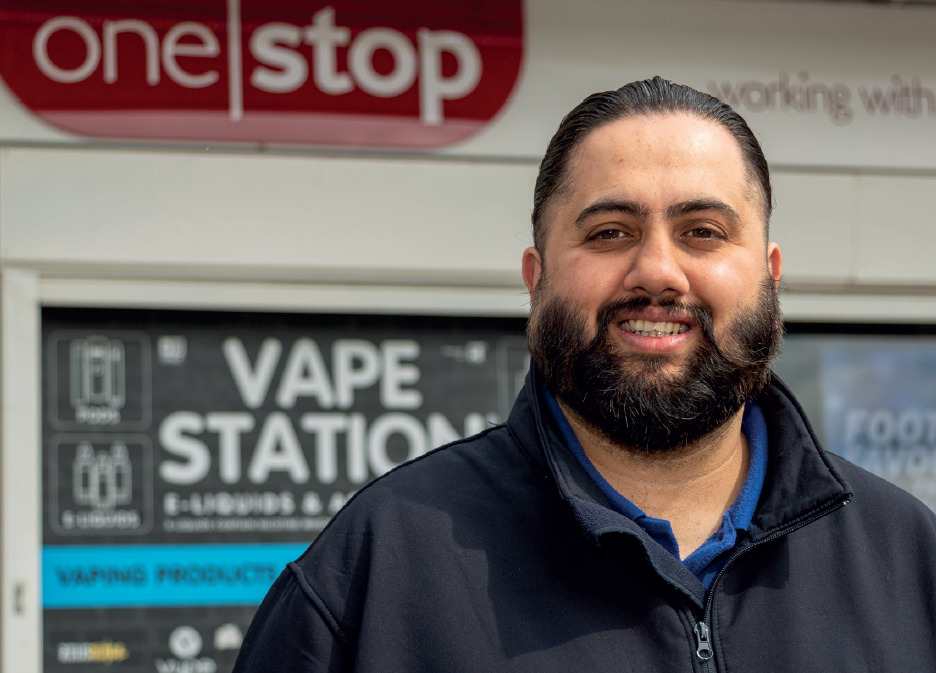 Aman Uppal has put click & collect sales from his own store – One Stop Mount Nod in Coventry – on hold for the moment, but has been offering myHermes parcel click & collect for five months and now has people coming into his shop to collect 100 deliveries every day.
"The basket spend of a myHermes customer is 50% more than a normal customer, on average, which I put down to my food-to-go machines," he says. Uppal has had an Amazon locker for five years as well, but he recommends retailers look at their local area to see if it will work for them.
"We fall nicely between two other myHermes locations and now we've become the main one in our postcode. We're the one to go to now. We're also in a good part of the city, with lots of teens and millennials. These are the people who are ordering stuff for click & collect from online stores," he adds.
Explore our comprehensive archive of advice and insight for independent retailers