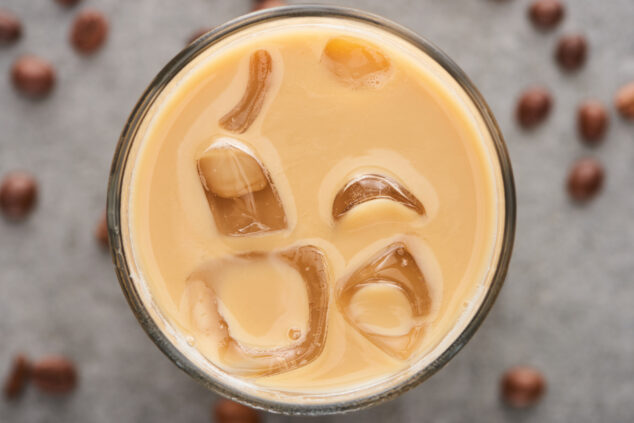 Comparing the prices of ready-to-drink coffee products
Behind the numbers
Worth £105m in convenience, ready-to-drink (RTD) chilled coffee is becoming more established. As such, it's important for retailers to recognise which lines are open to wider margins, and which are more competitively priced.
Take the Coffee & Milk range. Across the brand's three lines examined, there's a degree of uniformity in the ability to increase margins. Fifty-eight per cent are charging up to £1.99 for its Latte Cappuccino and Latte Caramel Macchiato varieties, compared to the most-common price of £1 charged by 41% and 40%, respectively. Similarly, 61% sell the Latte Macchiato variety for as much as £2, with 37% selling it for £1 as well.
Starbucks' RTD coffee range presents a harder challenge to increase profits. Three of its Frappuccino lines examined are all charged by 91% of retailers at their most-common price of £1.99, while 40% sell the Cappuccino below the most-common price.
Chilled coffee price checker
COFFEE & MILK LATTE CARAMEL MACCHIATO 250ML
Use the price-checker chart to see what the most common prices are for a key line in the category.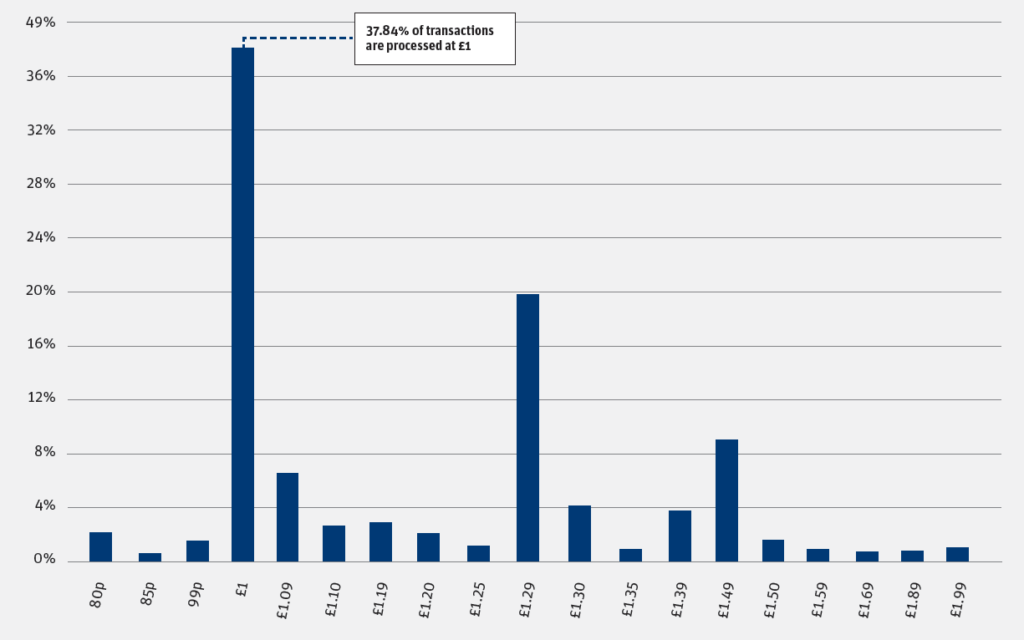 Retailer views on ready-to-drink coffee products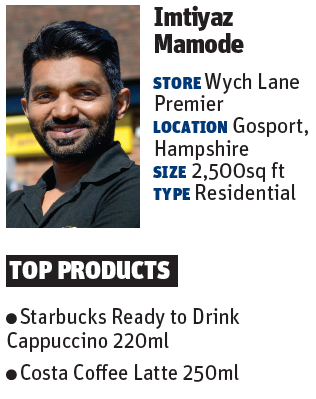 "We have Barista Coffee Co, Starbucks and Costa. Starbucks is the bestselling line in our store, although Barista is popular because it's only £1. Sales are going to get better because customers tend to buy more cold drinks in summer – our sales of cold drinks will probably be double what they are in winter. Most of the time, shoppers get a sandwich or crisps with their coffees. We also have hot coffee, which we sell a lot of. It's our bestselling drink in the winter, and a few customers will stick to hot coffee regardless of the weather."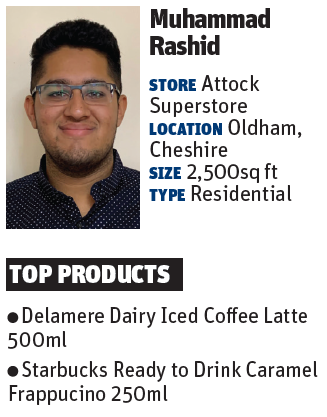 "I have six lines overall – Delamere Dairy's Iced Coffee Latte, four Starbucks Frappuccino bottles and one Starbucks Doubleshot Espresso can. They're not the best sellers, but the Starbucks Frappuccinos have been selling better recently, so we've expanded the range. Delamere is also a strong seller – it's a bit cheaper, and, at 500ml, is good value. We sell hot coffee as well and get the occasional builder coming in for it, but it's not as busy. Builders get hot coffee with hot food, whereas many people get chilled coffee just as a beverage."
Chilled coffee price distribution
Use the price distribution table to see the range of prices being charged on 12 key lines.
Product name
Lowest
price
Most
common
price
Highest
price
Jimmy's Iced Coffee Original 250ml
£1.25
£1.69
£1.99
Coffee & Milk Vanilla Latte Macchiato 250ml
99p
£1
£2
Coffee & Milk Latte Caramel Macchiato Iced Coffee 250ml
80p
£1
£1.99
Coffee & Milk Latte Cappuccino 250ml
80p
£1
£1.99
Delamere Dairy Iced Coffee Latte 500ml
99p
£1
£1.49
Costa Coffee Vanilla Latte 250ml
94p
£1.79
£2.24
Costa Coffee Flat White 200ml
50p
£1.89
£2.36
Starbucks Cappucino 220ml
£1
£1.99
£2.09
Starbucks Chilled Caffè Latte 220ml
£1
£1.99
£2.19
Starbucks Vanilla Frappuccino 250ml
£1.49
£1.99
£2.49
Starbucks Coffee Frappuccino 250ml
£1
£1.99
£2.49
Starbucks Chocolate Mocha Frappuccino 250ml
£1
£1.99
£2.49
Must-stock chilled coffee products
Use the must-stock products chart to see the percentage of retailers charging above, below and at the most-common price.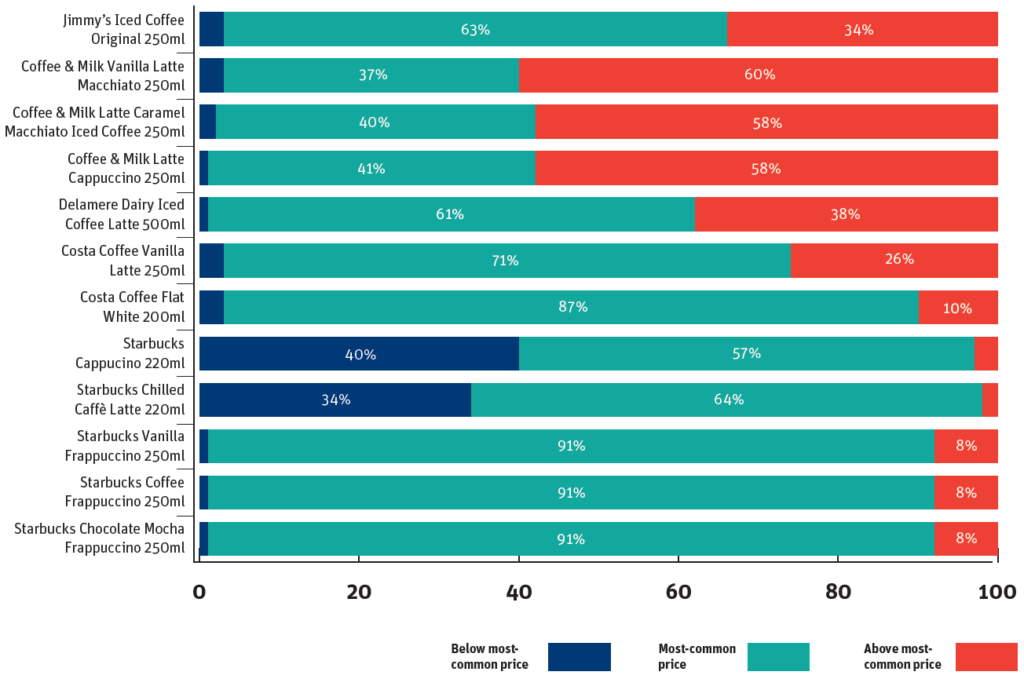 Read more Pricewatch and get expert product price comparison analysis and retailer insight on all the key products in your store

Data supplied by the Retail Data Partnership, a specialist data and EPoS supplier committed to serving the independent retail sector