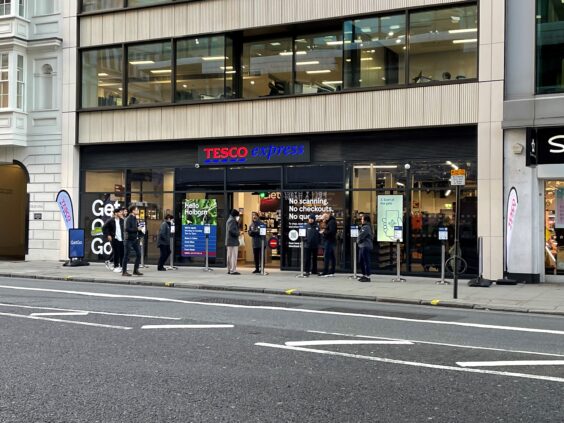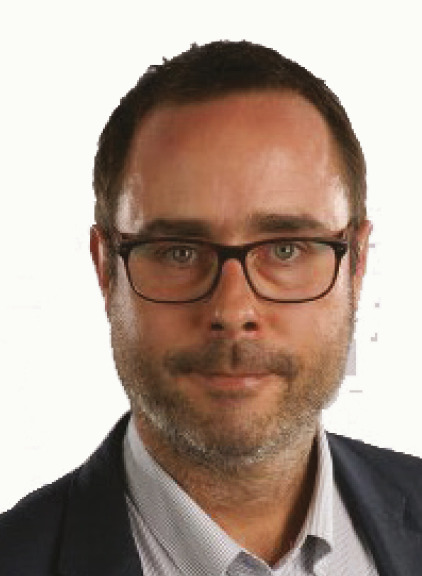 As someone who usually prides himself on being at new store concepts quickly it is slightly embarrassing for me to admit that I made my first visit to the Tesco GetGo concept in Holborn only last week.
On the back of the opening of several Amazon Fresh stores in London, all eyes had been on Tesco's first public outing for its just-walk-out concept that it's been running in its head office for some time.
The ceiling-mounted tech and new shelving and merchandising have been on display for quite some time, so I was already fairly familiar with what to expect, but obviously the experience was nothing without the actual process of scanning into the store with a QR code and doing some shopping.
Having downloaded the app and set up my payment method several days before visiting GetGo, the act of entering the store was absolutely seamless, and then it was left to me to decide what products I needed to buy in order to fully experience the shopping process.
VIDEO: Tesco launches first cashierless GetGo store in London
One important observation would be that the way the store works seems to have prevented the activation of seasonal promotions or impulse opportunities, as temporary on-floor displays or things like clip strips are seemingly difficult for the technology to cope with.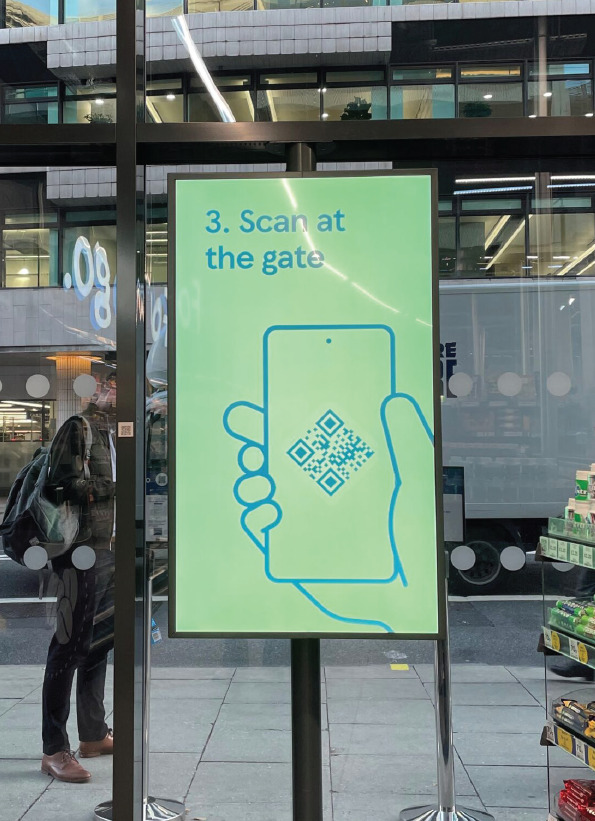 The systems can be recalibrated to account for changing seasonal merchandising, but it was noteworthy for me that the only promotional space, that I could see, was a single ladder rack.
This leaves plenty of scope for on-shelf messaging about Clubcard pricing and other promotions, but it strikes me that a shortcoming of this type of system is that OFDs and other ad-hoc merge-merchandising techniques seem to be ruled out.
I've been in this store plenty of times over previous years and have never had a single problem with excessive queuing, especially since they made this store card only a while ago.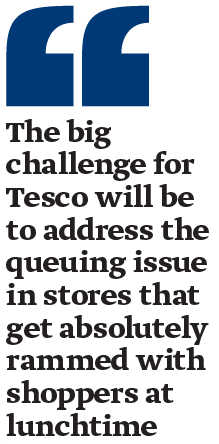 For me, the big challenge for Tesco will be to address the queuing issue in stores that get absolutely rammed with shoppers at lunchtime.
I'm thinking of places like the former Metros in Piccadilly, Tooley St. and Liverpool Street where queues can be ridiculous.
I know that it took Amazon some time to adjust their technologies to work in a bigger store environment, but the real acid test for Tesco will be to see if this technology can address the queueing issue in these bigger types of stores, which tend to be insanely busy.
How does it compare to Amazon Fresh? From a technological perspective, both stores are equally brilliant to use.
In terms of design, range and merchandising, however – and it pains me to say this – Amazon Fresh might actually be superior to Tesco GetGo.
Read more news and articles about digital trends in convenience retail