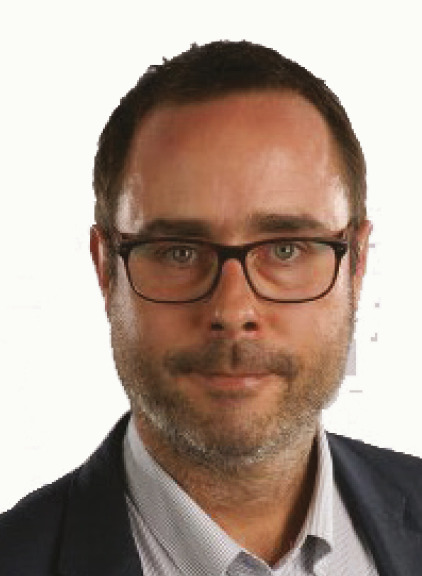 After nearly two years of a very subdued travelling schedule, it's nice that I've recently been able to get out and about again, seeing some really interesting and inspiring stores.
As well as a couple of fascinating visits to a couple of European markets, I've been nipping around the UK, seeing some fantastic shops.
Two in particular really brought alive the huge potential for food to go in a grocery environment.
The first was a Co-op Locale store in Guernsey that was doing decent business through a coffee machine, a hot food cabinet, Rollover hot dog kiosk and a Dunkin' Donuts display.
This was a fantastic, compact store in an extraordinarily beautiful historic building, and the custom being driven by self-service food to go reassured me that a lack of space need not equate to a lack of ambition when it comes to catering for shoppers who want food and drink on the go.
I've seen lots of similar deployments from the likes of SimplyFresh, One Stop, Co-op, and a multitude of independents and forecourts, and a number of shopkeepers have described to me how these types of solutions are fantastic for driving footfall and revenue.
While some of these concepts may not be a nutritionist's ideal, they are clearly very successful with a wide cross section of the shopping public.
A much larger-scale food-for-now concept that I absolutely loved was the EG Food Quarter that was unveiled this week in the refreshed Asda hypermarket in Milton Keynes.
Operated by parent company EG Group, the food court brings together some great in-house and third-party food concepts including Sbarro, Leon, Greggs, Bubbleology and Cinnabon.
Although the paint was barely dry on the concept, it was doing all sorts of trade on a busy weekday lunchtime. What with being situated next to a football stadium, the sales it will generate are going to be massive.
This initiative mirrors lots of similar moves within EG's core forecourt estate, with concepts such as Leon, Pizza Hut. KFC, Starbucks and Greggs now popping up in a huge number of EG's sites in the UK.
Although footfall in travel locations and city centres might remain subdued as people continue to work at home for at least part of the week, convenience stores in suburban areas should continue to flourish as folk work at home for a day or two every week.
Although not every convenience store might have the space to accommodate any sort of food service, a great variety of compact machines are now available for things such as coffee and slush, so the ability to tap into the remarkably resilient food-on-the-go market should be within the reach of most stores.
Read more of our expert opinion on the independent retail sector