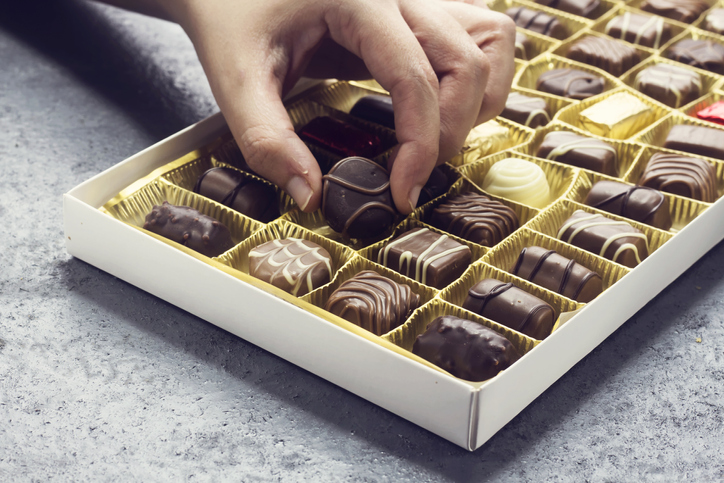 Boxed chocolate: Behind the numbers
Boxed chocolate is a competitive category throughout the Christmas period, meaning price is key. Our indispensable boxed chocolate price comparison will help you maximise your festive sales.
Take Terry's Chocolate Orange as an example. Although the most common price is £3.49, 32% of retailers are charging less than this. Indeed, some retailers are going as low as 99p. On Ferrero Rocher T16 box, the most common price is £5.39, but some retailers are charging only £1 for the product – less than a fifth of the most common price.
Read more: Christmas confectionery: everything you need to know
There are some opportunities to charge premiums. The most common price for Mars Celebrations 380g is £4.79. However, 35% of the retailers surveyed are charging above this, as high as £6.99.
Overall, there seems to be little room for charging premiums on Christmas chocolate boxes, at least on big brands. Consider looking for more niche or local products to avoid having to compete directly with the multiples.
Read more: Cigar price comparison
---
Boxed chocolate profit comparison
---
Boxed chocolate price comparison
Percentage of stores selling above, below and at the most common retail price: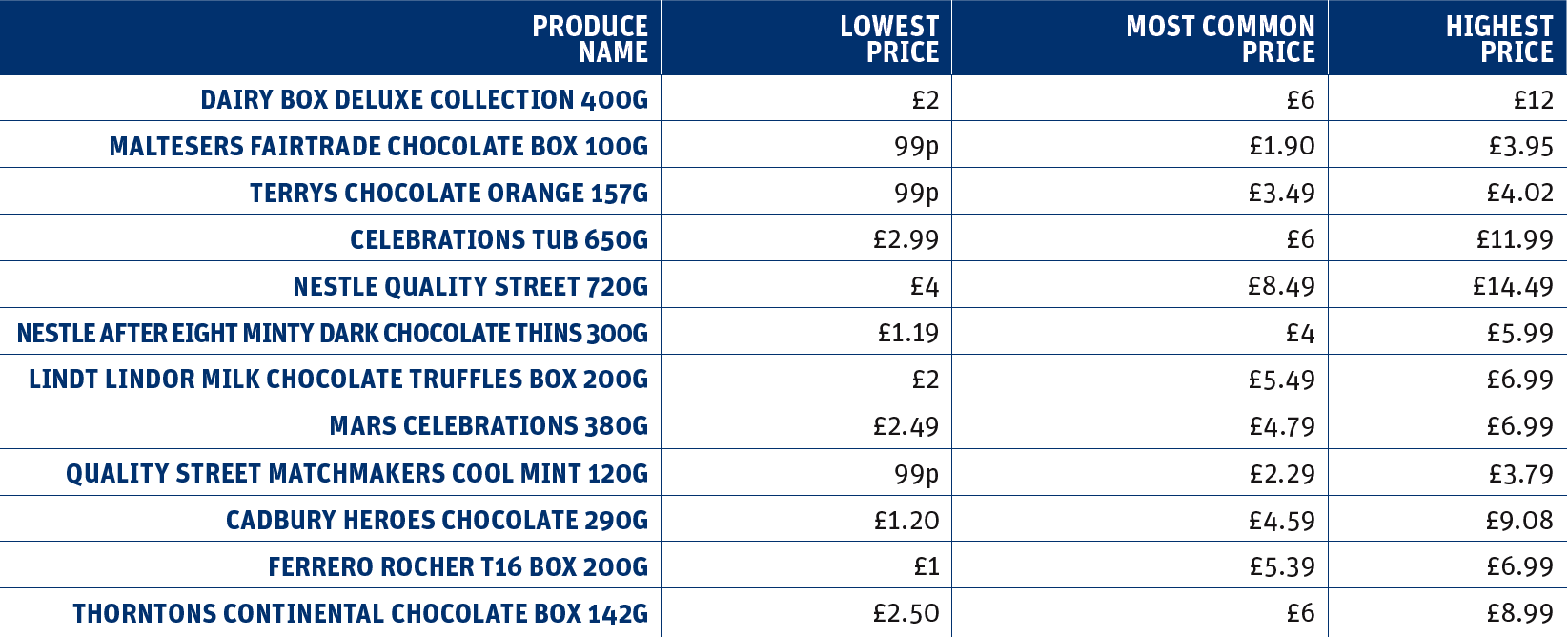 ---
---
Must-stock Christmas boxed chocolate products 2019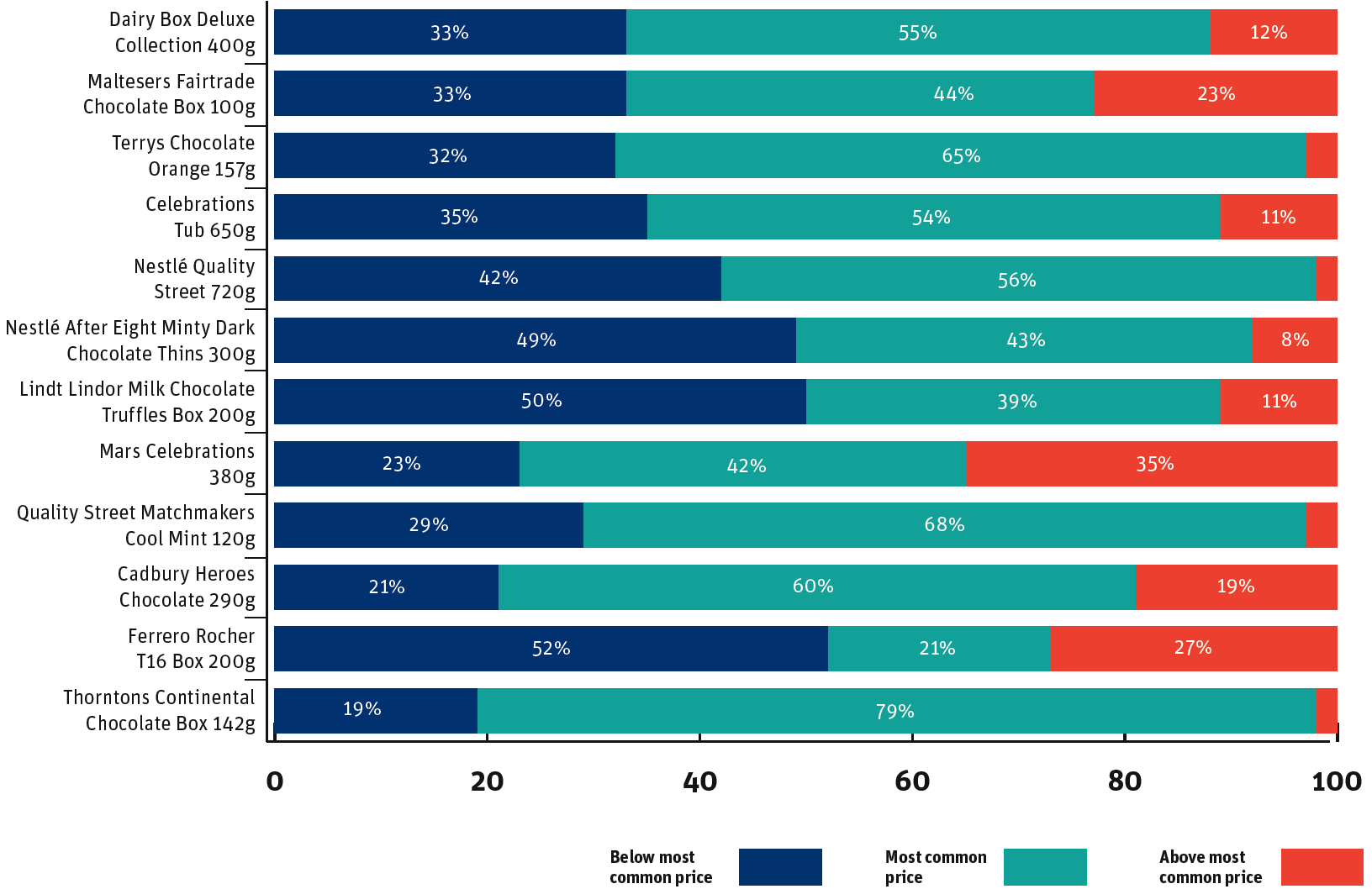 ---
Retailer views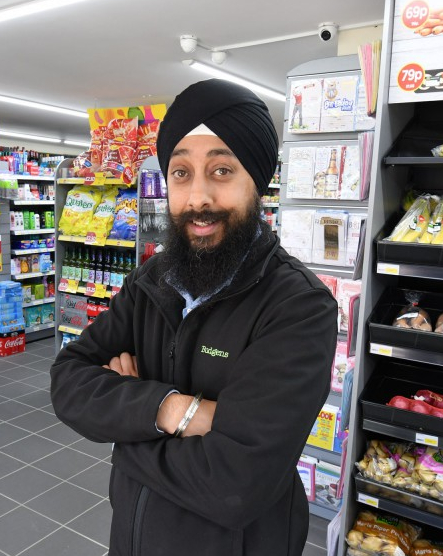 Kam Nijjer
Top products
Cadbury Milk Tray
Celebrations
Ferrero Rocher
Store Budgens Meriden
Location Meriden, West Midlands
Size 1,400sq ft
Type Village
"We're looking to expand our boxed chocolate offering because there's such a demand. With customers willing to spend more in the lead up to – and during – Christmas, it's important to encourage customers to trade up. As we've only been open for three months, we're still learning what does and doesn't work. We've learned that boxed chocolates don't work in areas shoppers can bypass. To improve this, we're looking into ways we can expand our till area so customers see the category as soon as they enter the store."
---
Retailer views
Jacqui Dales
Top products
Quality Street
Aero Bliss
Celebrations
Store London Road Bakery
Location Boston, Lincolnshire
Size 1,000sq ft
Type Residential
"Boxed chocolates are being bought earlier compared with last year. Christmas and Halloween are celebrated in my area, so it's important to get Christmas stock out earlier than other stores. Shoppers are spending more for trick-or-treaters, with most stocking up on Quality Street. To grow sales, retailers should aim to have a noticeable display that they can decorate to match the seasons. For example, we have a wooden display near the entrance we use for promotional stock that we decorate to catch our customer's attention."
Read more: Pricewatch price comparisons