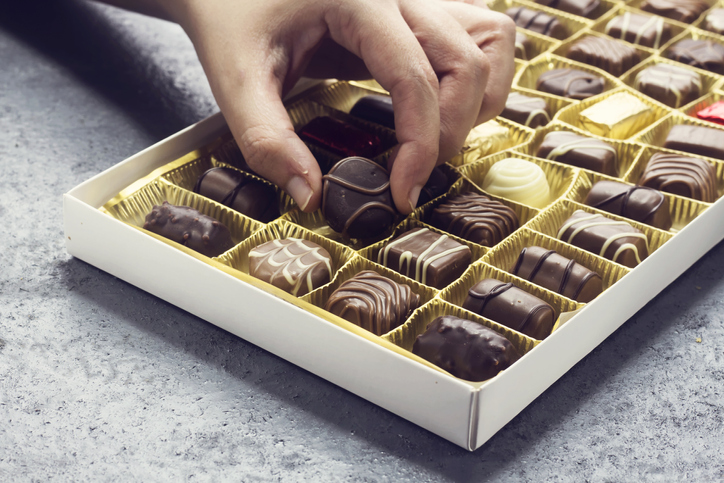 Comparing the prices of boxed chocolates
Behind the numbers
This week's data shows plenty of opportunities to review prices of boxed chocolates and increase profits ahead of key seasonal events, including Valentine's Day, Mother's Day and Easter.
Larger formats show potential to encourage trade up. For example, 72% of retailers charge up to £11.99 for Ferrero Rocher T24 – £4 more than the most-common price, charged by 27%. Conversely, just 45% are charging more on the brand's T16 box, with 54% selling it at the most-common price of £4.50.
Pricewatch: Easter chocolate price comparison
Retailers are finding similar outcomes with smaller formats as well, with 66% taking advantage of consumer impulses to charge up to £1 for Poppets Toffee 40g, with 33% sticking to the most-common price of 49p.
Shoppers are more price-conscious on Nestlé Confectionery's After Eight, with 80% charging the most-common price of £2 for the Mint flavour, while 62% are selling Orange & Mint variety at its most-common price of £1.99.
Boxed chocolates price checker
Quality Street Matchmakers Cool Mint 120g
Use the price-checker chart to see what the most common prices are for a key line in the category.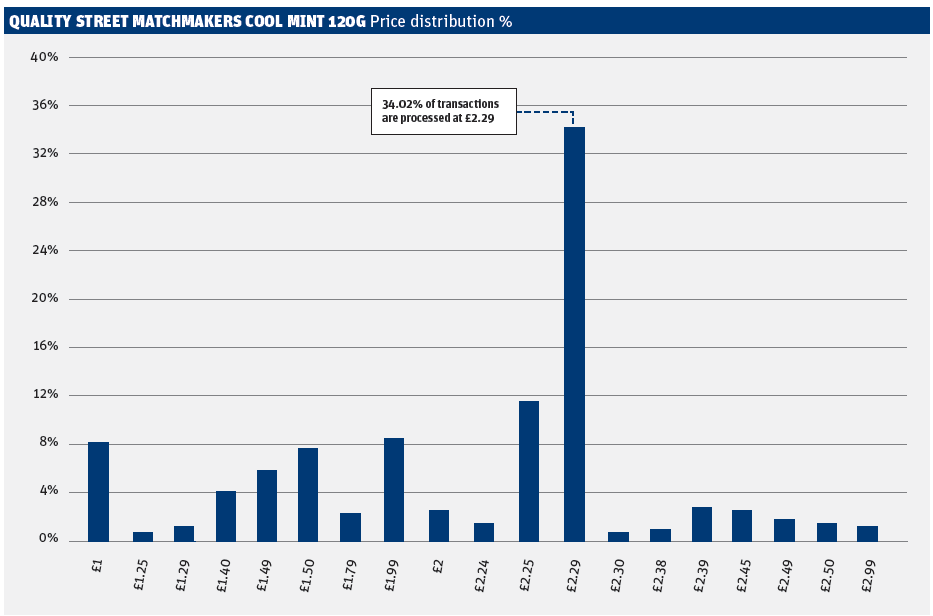 Retailer views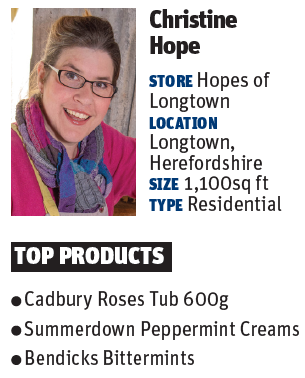 "Boxed chocolate sales are currently like what they were at Christmas. We might change a few things in terms of layout, but the stock will be similar. We might make it a bit more red for Valentine's Day and group things differently, but it will be just selling stock through. Summerdown mints have worked well for us. They're a slight point of difference to products such as Bendicks and are a reason to return. We try and have highlights in the range that make shoppers come back to us. Cadbury Roses also had a major revival for us this year."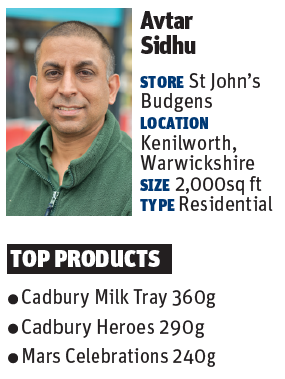 "Most of our promotions continue from Christmas – with Christmas trading finished and prices resetting back to normal, we'll buy ahead to keep the promotions going. With Valentine's Day, Mother's Day and Easter coming up, we try to keep the everyday low prices up to Christmas going on until Easter. We're keen on the prices and would rather keep the volume going through. We have a full bay dedicated to boxed chocolates, but when an event comes up, it will be fleshed out with another full bay, floor stacks and FSDUs on top of that."
Boxed chocolates price distribution
Use the price distribution table to see the range of prices being charged on 12 key lines.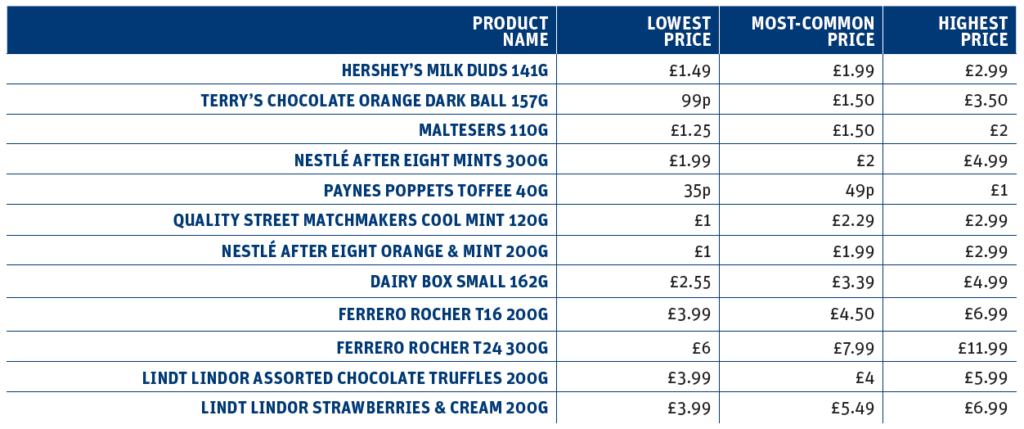 Must-stock boxed chocolate products
Use the must-stock products chart to see the percentage of retailers charging above, below and at the most-common price.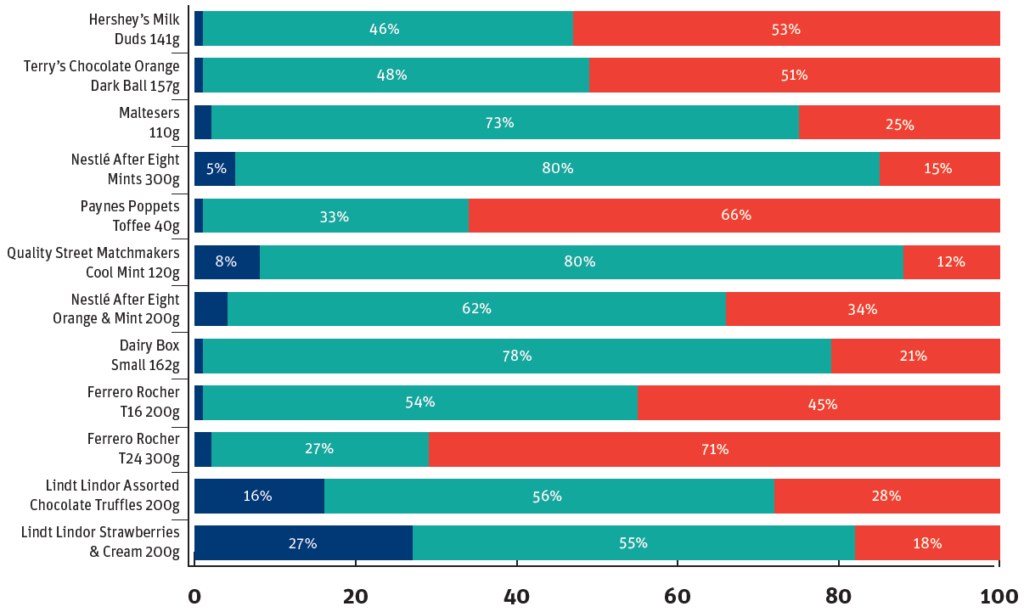 Read more Pricewatch and get expert product price comparison analysis and retailer insight on all the key products in your store

Data supplied by the Retail Data Partnership, a specialist data and EPoS supplier committed to serving the independent retail sector