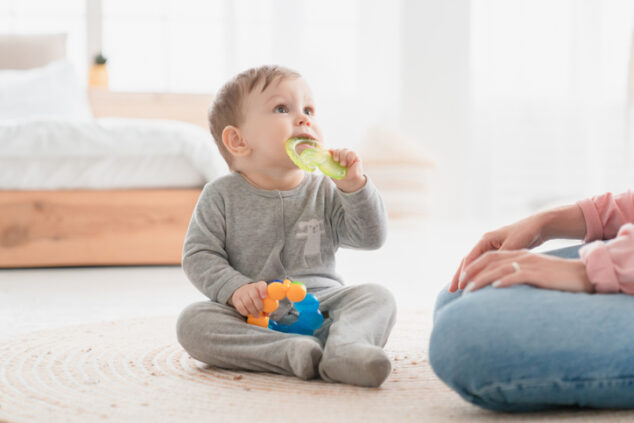 Comparing the prices of babycare products
Behind the numbers
Young families spend 38% more than the average shopper, according to the DCS Group, but where can retailers drive profits in babycare?
Babycare is a broad category, covering nutrition and healthcare and certain products offer more flexibility to increase margin. For example, 71% of retailers are selling Huggies 56 Baby Wipes for as much as £2.55, with just 29% sticking to the most-common price of £1. Meanwhile, 51% charge up to £12.99 for Cow & Gate 1 First Baby Milk Formula From Birth, compared to 48% charging £10.29.
Conversely, 81% of retailers stick to the most-common price of £1.79 for Johnson's Baby Powder, while 74% charge the most-common price of £1.29 for Ella's Kitchen Stage 1 Strawberries & Apples Pouch. Pricing is also competitive with Pampers Fresh Clean Baby Wipes, as 34% of retailers sell below the most-common price of £1.69 set by 51%, with some going as low as £1, possibly as a distress purchase.
Babycare products price checker
HUGGIES BABY WIPES 56S
Use the price-checker chart to see what the most common prices are for a key line in the category.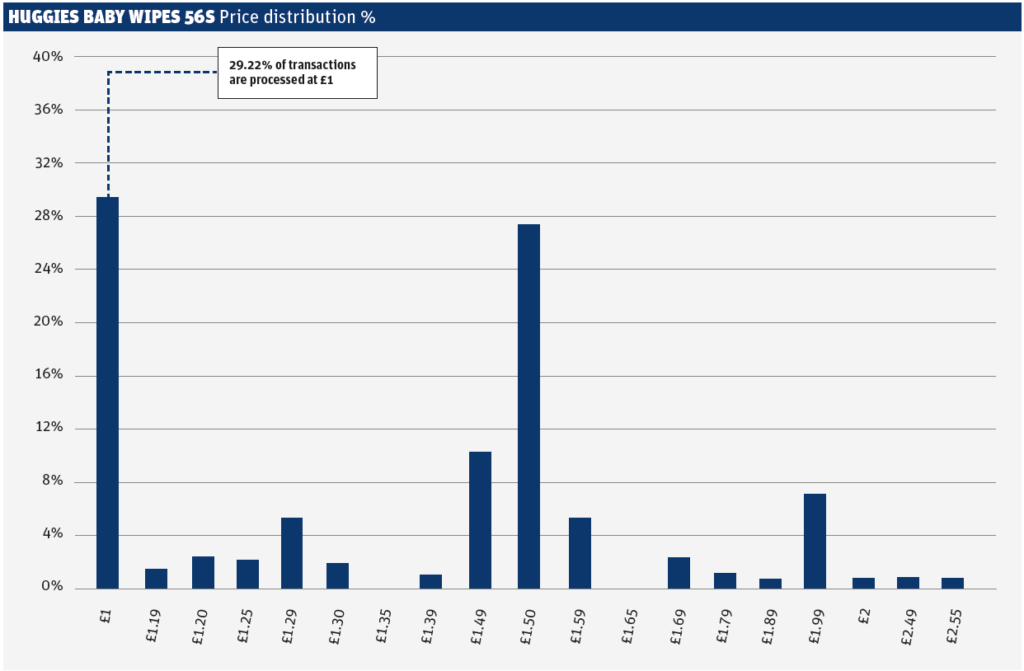 Retailer views on babycare products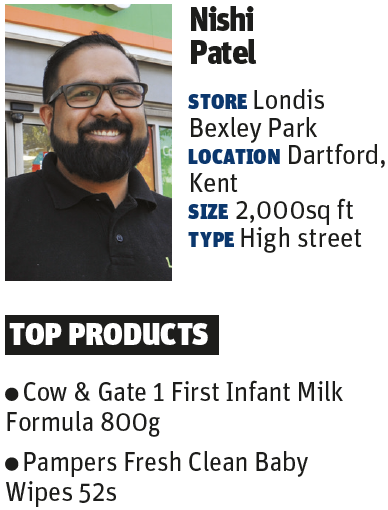 "We usually do powder and bottled drinks, as well as seven lines of Ella's Kitchen and Farley Rusk. We also do a lot of nappies, oils and creams. At the minute we're struggling with milk. We've moved to Cow & Gate because that's the only thing we can get hold of. Aptamil is our preferred choice, but we've not been able to get it for two weeks. It has to be brand-led in convenience. I wouldn't try to sell a generic nappy, I'd leave that to the multiples. We also sell nappies and wipes on Uber Eats and have a bit of success with that."
"We have a bay for babycare. It's mainly made up of nappies, shampoos, wipes and milk. We've had some availability issues with Cow & Gate, so we've moved to Hipp Organic, which sells a bit better. We've got the Co-op range in, but its nappies have been low on availability. We've had to go back to Pampers, but Co-op sold better because it was price-sensitive. We're in quite a non-affluent area, so we attract budget customers. Price-marked packs work, but they've stopped now so sales have gone down as nappies are cheaper at supermarkets."
Babycare product price distribution
Use the price distribution table to see the range of prices being charged on 12 key lines.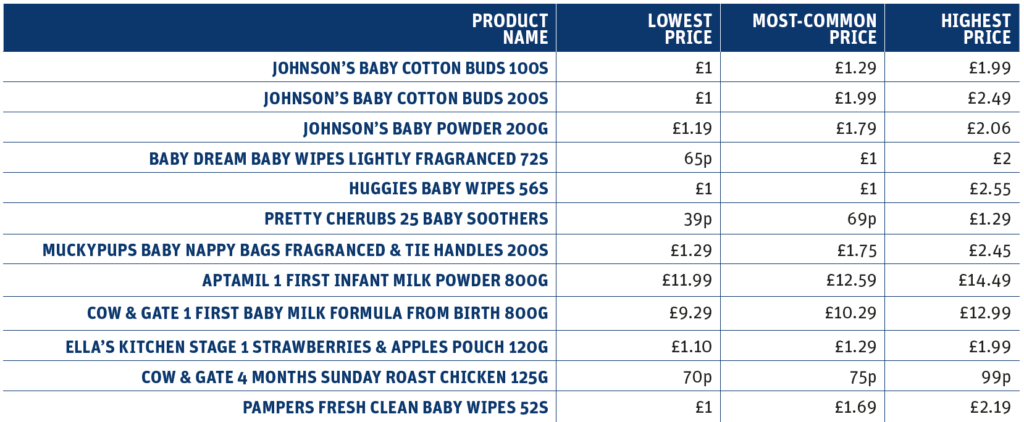 Must-stock babycare products
Use the must-stock products chart to see the percentage of retailers charging above, below and at the most-common price.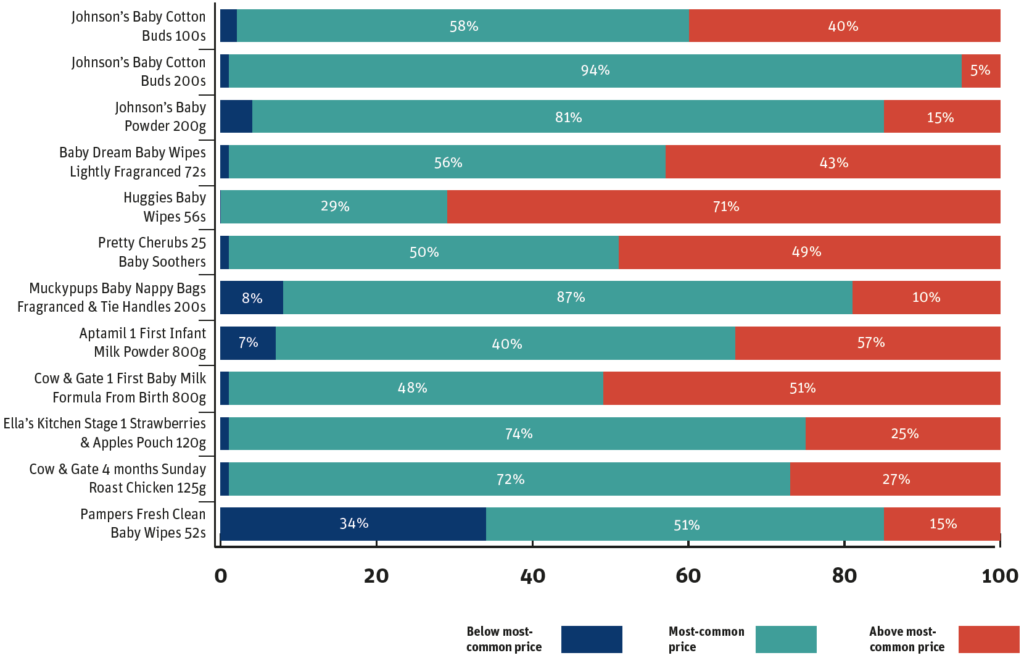 Read more Pricewatch and get expert product price comparison analysis and retailer insight on all the key products in your store

Data supplied by the Retail Data Partnership, a specialist data and EPoS supplier committed to serving the independent retail sector