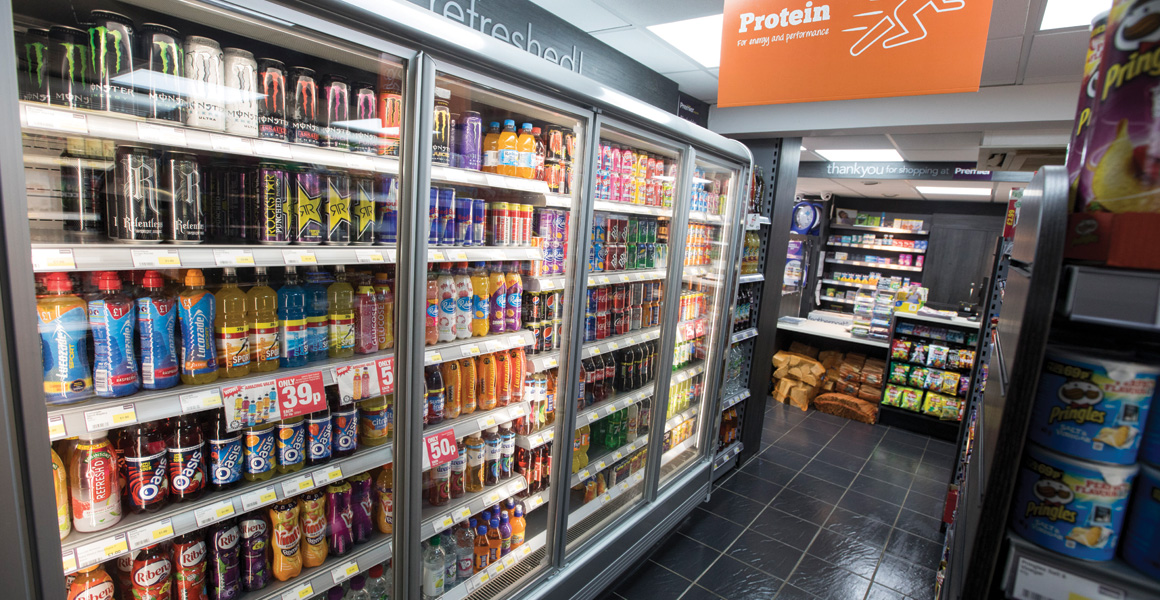 The sugar tax has officially landed, and with it new rules and regulations have followed. In this feature, Priyanka Jethwa looks at the brands that haven't changed recipes, those that have reformulated and new names on the market, while exploring the trends that have followed
The original versions
To avoid alienating consumers, the industry remains committed to classic recipes
Having a wide selection of soft drinks – from low- and no-sugar to high-sugar – is important if you want a range that caters for all shoppers. Therefore, some brands have chosen not to reformulate consumer favourites to avoid losing loyalists, and to prevent consumers only being left with a limited choice.
For example, Coca-Cola European Partners will not be changing the recipe of Coca-Cola Classic, and AG Barr, while reducing the amount of sugar in Irn-Bru, is not transforming it into a sugar-free drink like some competitors. Additionally, as all of Lucozade's core portfolio is already exempt from the tax, drinks such as Lucozade Energy Orange will also remain unchanged.
Another key area within this is milk-based drinks, such as Yazoo, which are exempt from the sugar tax and offer shoppers a calcium-rich alternative.
Key products: Coca-Cola Classic, Irn-Bru, Lucozade Energy Orange, Yazoo
What do retailers think?
Andrew Howell, Loch Lomond News, Dunbartonshire
Even though the sugar levy means high-sugar drinks are more expensive, we haven't noticed a dip in sales of Coca-Cola Classic or even Irn-Bru, despite it containing less sugar.
Shoppers seem to be aware of the sugar tax, so no one has said anything about the higher prices. I think it's important to make sure consumers have a wide choice of high-sugar drinks available to them, not just zero-sugar or diet variants.
We have a separate fridge for Coke, where we keep the Classic, Diet and Zero Sugar varieties next to each other on the same shelf, alongside other sugary drinks.
Diet and zero-sugar
Suppliers are increasingly recommending stores to offer a diet or sugar-free option next to each original product
Drinks that contain low or zero sugar are in growth across convenience stores, with more consumers looking for brands that offer natural ingredients, or have a low-sugar content.
This has led to an increased demand for sugar-free alternatives of popular energy drinks, such as Red Bull Sugarfree, which is growing at 7.1% year on year.
Additionally, low-calorie versions of sports drinks are also growing in popularity, with brands such as Lucozade Sport Low Cal targeting consumers looking for drinks that offer energy without the additional calories.
These reformulations have been the result of more consumers limiting their sugar intake, but still looking to enjoy their favourite drinks.
From a retailer perspective, these drinks are designed to help stores offer shoppers the same drinks they know and love, in new, lower-sugar recipes, while also being exempt from the sugar tax.
Key products: Red Bull Sugarfree, Coca-Cola Zero Sugar Peach, Pepsi Max, Diet Coke Feisty Cherry, Diet Coke Exotic Mango, Lucozade Sport Low Cal, Lucozade Zero
What do retailers think?
Perry Pirapakran, S&M Supermarket, London
Although for the first week or so after the levy shoppers were asking us about why prices were higher, the outcome has been positive because it has made more people switch to low- and sugar-free drinks.
In my store, I have noticed a lot of shoppers switching to sugar-free cans of fizzy drinks and this hasn't just been down to the price increase, but because people are trying to actively lead healthier lifestyles.
People are also more conscious about what they are buying and are looking for new and exotic flavours of drink that contain less sugar, so that's why Coca-Cola's Diet and Zero Sugar flavoured variants and Pepsi Max are doing well for us.
New on the market
Growing health concerns have driven suppliers to create new ranges to meet a fast-evolving market
Innovation in the soft drinks category has included big suppliers launching new brands, formats and flavours to the market this year, helping retailers offer the best range of levy-free drinks to their shoppers.
This year, Red Bull extended its Editions range to include Red Bull Editions in Tropical Fruits and Orange favours, in a 250ml sugar-free option, and Britvic launched a new range of sparkling, fruit-infused waters, both to increase sales and offer something new and exciting to shoppers.
Boost also introduced a new sugar-free Punch Power variant, which is exclusively available to independents.
Furthermore, with increased interest in the water-plus category, brands such as Cleary Drinks and Strathmore Botanics are helping retailers capitalise by offering a flavoured water that has a premium design to make sure it stands out on shelves.
Key products: Red Bull Editions Tropical Fruits Sugarfree, Levi Roots Exotic Kick, Oasis Aquashock, Feel Good Drinks, Sprite Lemon Lime & Cucumber
What do retailers think?
Kamal Thaker, Stop Shop News, Edgware
At the moment, shoppers are still learning about what the sugar levy is and how it will affect them, but because we stock pricemarked packs of soft drinks, a lot of people haven't noticed the price increase on some drinks yet.
I find that a lot more people are looking for new drinks to try, especially for drinks that 'quench' their thirst, or are advertised to do so. Because of this, Volvic's Touch of Fruit does well this time of the year. I think the water-plus category will also do well this year.
I expect sales of new soft drinks such as Oasis Aquashock and Coca-Cola Zero Sugar Peach to do well in the coming weeks, as I have seen a slight increase in sales already down to the warmer weather.