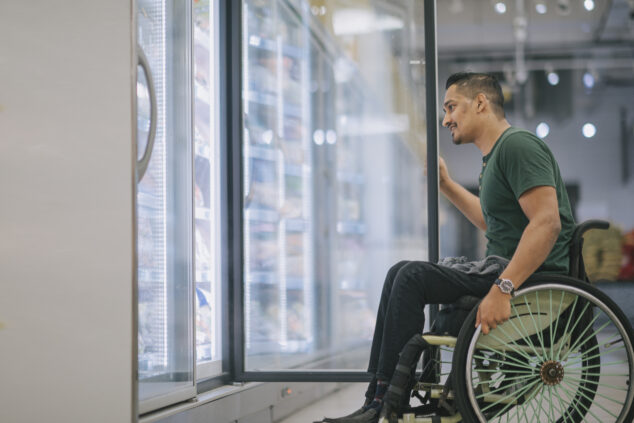 One of the things our sector is most proud of is offering our communities good customer-service experiences.
Convenience stores operate at the heart of the UK's villages, towns and cities, and provide access to essential products and services as well as acting as a social hub to reduce loneliness in their local areas.
Recently, we launched our new Everyone Welcome Guide, which has been developed in consultation with the Alzheimer's Society, Business Disability Forum, Sense, Age UK and National Innovation Centre for Rural Enterprise, and we're delighted to have been able to work with these organisations to produce a resource for retailers on how to provide excellent customer service for all customers including the millions of customers with disabilities and different needs.
When thinking about improving the accessibility of your store, there are a number of steps that you can take. These might be physical changes, such as installing ramps and ensuring that aisles are free of obstacles, or behavioural changes, such as changing the way that you communicate with customers and ensuring that colleagues are on hand to provide customers with assistance if they should need it.
How accessible is your store for disabled customers?
Over the course of the pandemic, we saw convenience retailers go above and beyond to adapt the day-to-day running of their stores to ensure they could feed their customers, from offering home deliveries to widening aisles to comply with social distancing.
Convenience retailers are extraordinarily talented in their ability to adapt, and I am confident the retailers in our sector will be able to take the information from this guide and apply it to their businesses and demonstrate that everyone is welcome in our sector.
Read more of our expert opinion on the independent retail sector