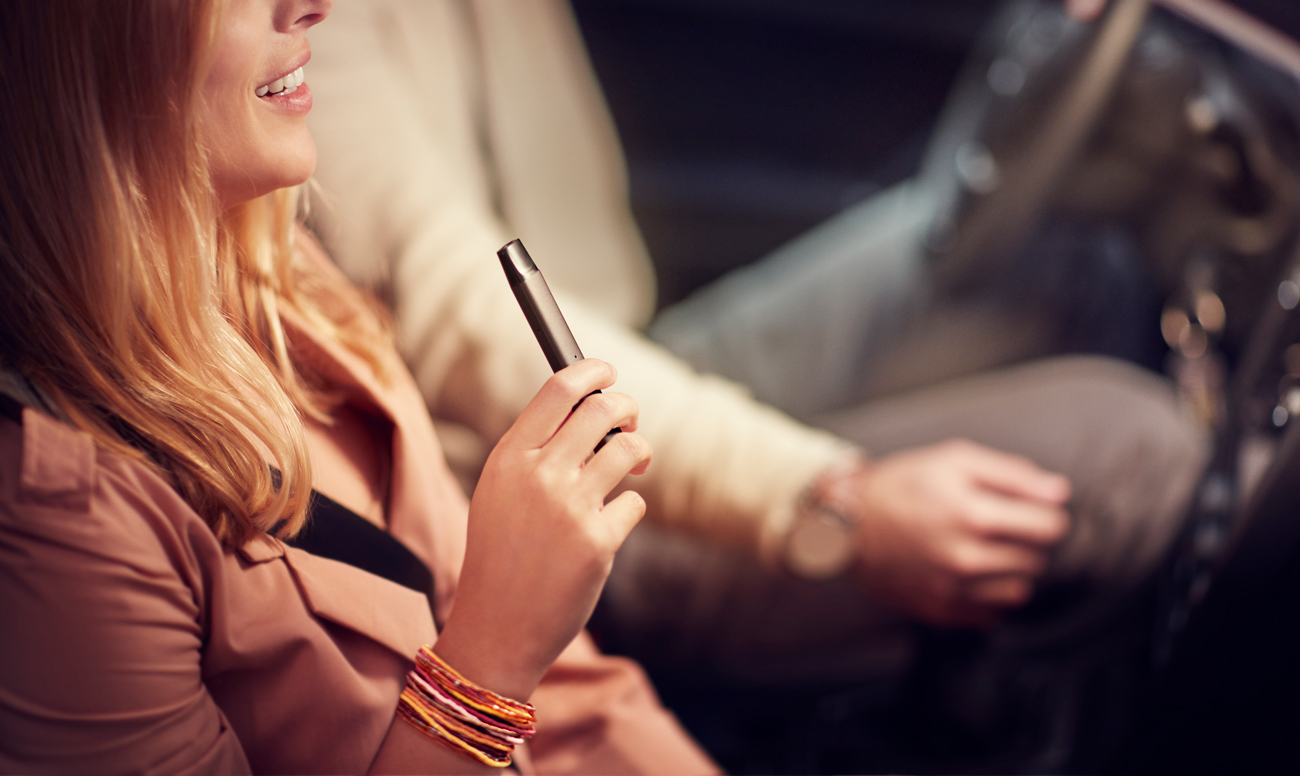 The A to Z of vaping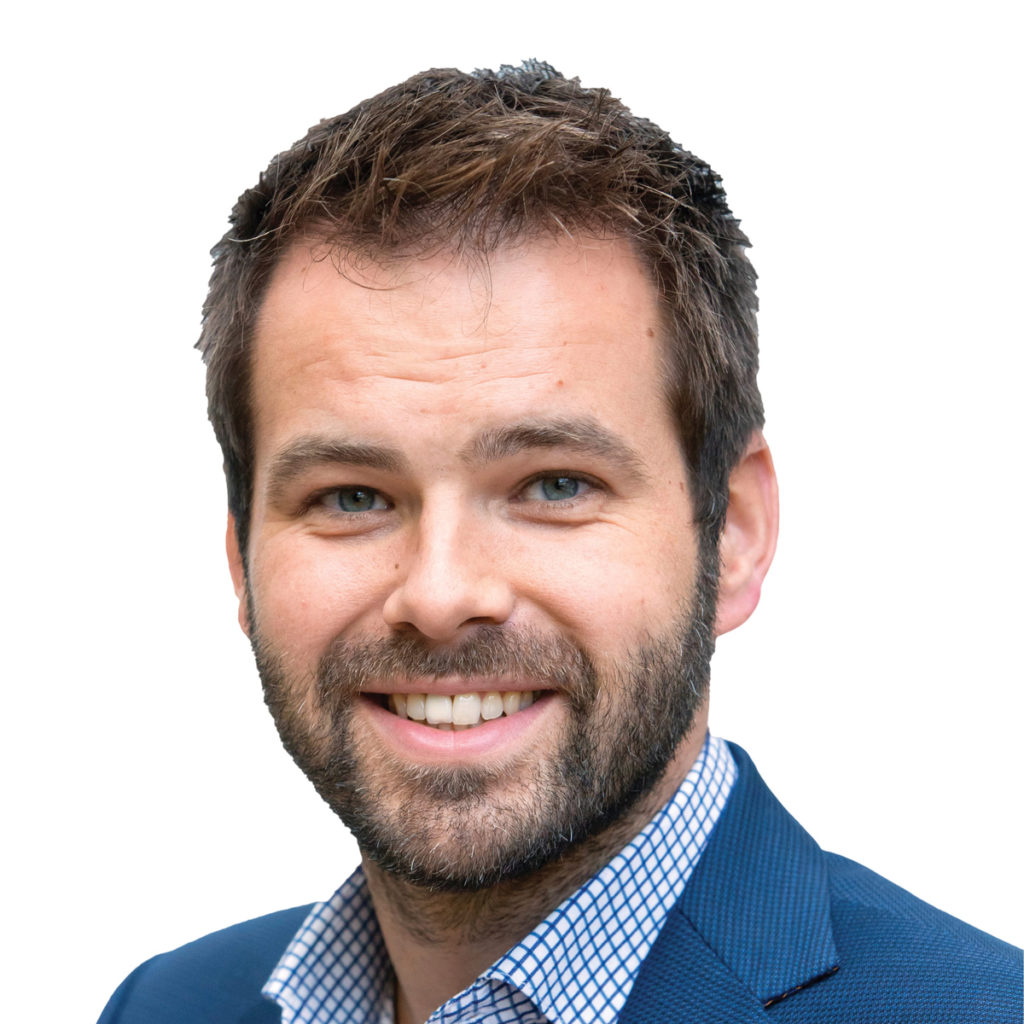 With sales growing at 25.3% year on year¹ in symbol and independent retailers, the vaping category is a £63m2 opportunity for stores to get right. Around 7.9%3 of those sales come from the Logic brand, growing ahead of the market at 33% year on year4.
"The vaping category is showing no signs of slowing down," says Nick Geens. "Retailers must take the upcoming menthol ban into account when thinking about the vaping market.
"We expect that the majority of menthol tobacco smokers will remain within the cigarette category and will also remain brand loyal switching to other alternatives based on their preference, including hand-rolling tobacco such as Sterling Rolling Tobacco, cigarillos in the form of Sterling Dual Capsule Leaf Wrapped, or vaping products including our Logic range and Nordic Spirit nicotine pouches."
An understanding of the vaping market is essential to capitalise on these shifting consumers. Retailers should build their range around two types of devices, open tanks⁵, such as Logic LQD, which is the biggest segment within the category, and closed tanks, such as Logic Pro, which is the fastest growing⁶.
Within closed systems, pod devices are becoming a major contender. Rather than using screw-in capsules like their predecessors, pods use simple click cartridges for convenience. Launched in 2018, Logic Compact is JTI's solution in this area.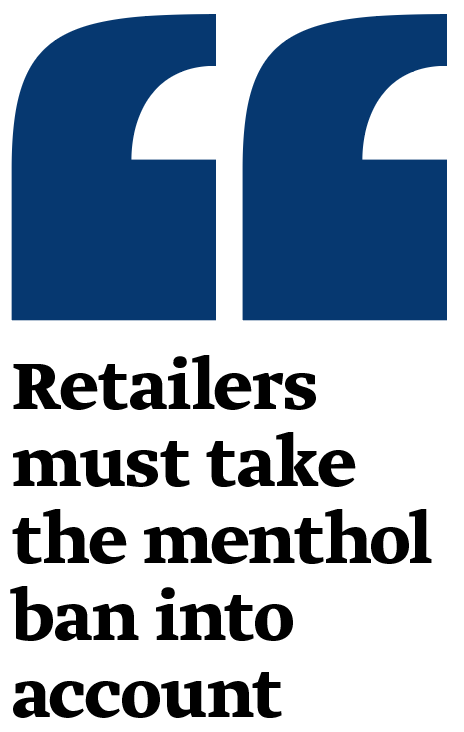 "Logic Compact is a premium pod device, which offers a convenient modern alternative to traditional vaping products," says Geens.
To get started in selling vaping products, Geens says that three things are essential: display, knowledge and availability.
"For smaller stores, or those looking to introduce vaping or next-gen nicotine products for the first time, a counter-top display solution is a viable option," he explains. "Once stores expand their range, it is best to move to a category solution where next-gen nicotine products are displayed in the same gantry."
When it comes to knowledge, retailers need to understand the benefits of the devices they stock. While closed systems are more convenient for new customers, open systems play into the desire for experimentation, enabling consumers to mix in their own products, with their desired nicotine strength.
"Those who are new to the category may want to experiment with flavours and strengths to find the right fit, and capsule devices offer an ideal starting point," says Geens.
But alongside knowledge of their range, retailers also need to be able to respond to any misgivings that customers have about the vaping category from what they've read in the media.
For example, the UK market is much more regulated than the US. Waves of legislation have tightened up the ingredients and strengths of vape products and cleared many of the less professional suppliers out of the market.
Public Health England has reassured users about the quality and safety of e-cigarettes currently marketed in the UK, saying: "Unlike the US, all e-cigarette products in the UK are tightly regulated for quality and safety by the Medicines and Healthcare Products Regulatory Agency, and they operate the yellow card scheme, encouraging vapers to report any bad experiences."
JTI has established an ongoing product stewardship programme, which includes extensive testing of its vapour chemistry and quality.
For retailers who are keen to make sure they only offer products that are thoroughly tested, it's best to stock products from leading suppliers.
Inside Logic's vaping range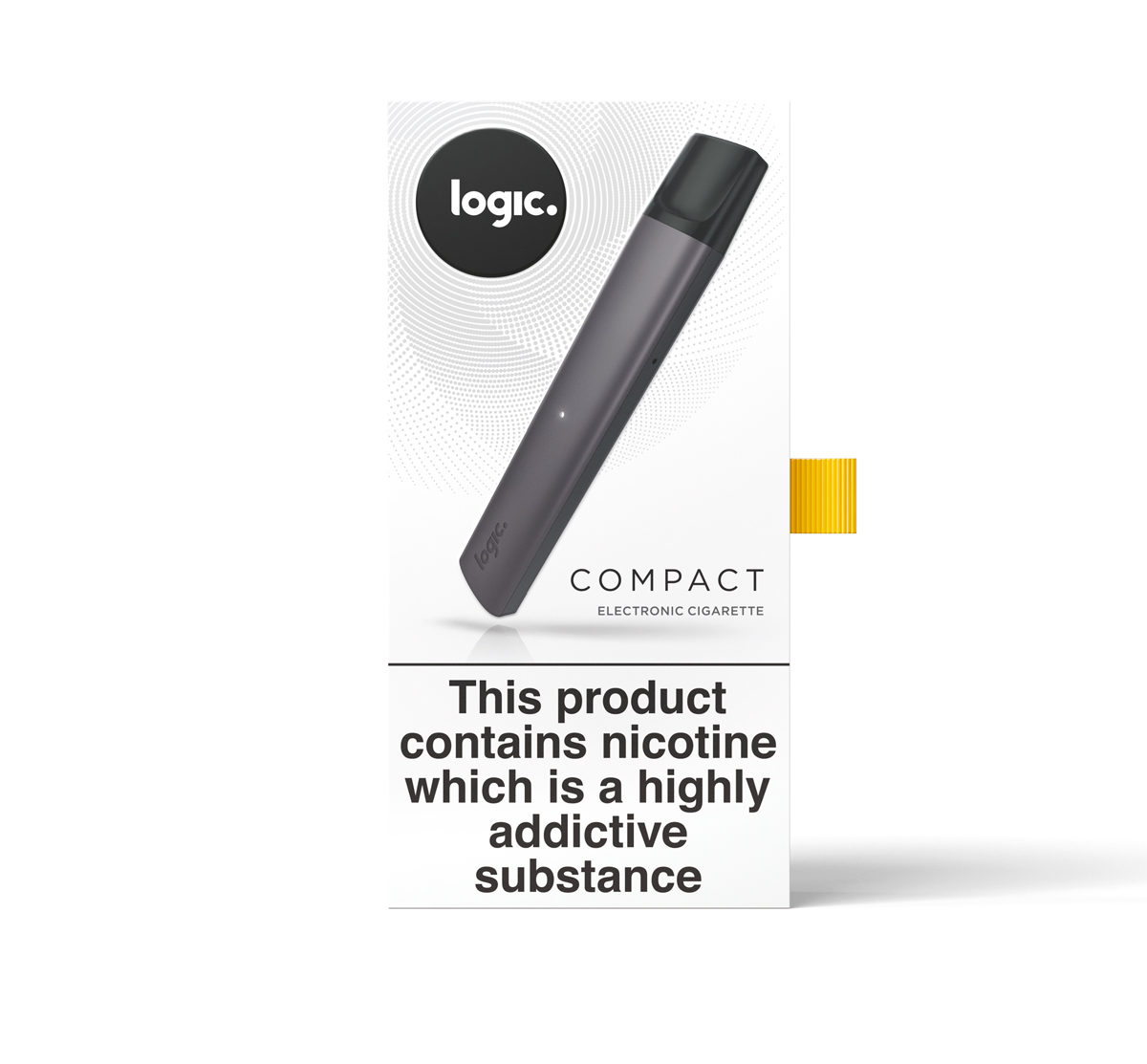 Logic Compact
RRP: £10
Why stock it: Its contemporary design allows retailers to capitalise on the popularity of pod vaping devices.
---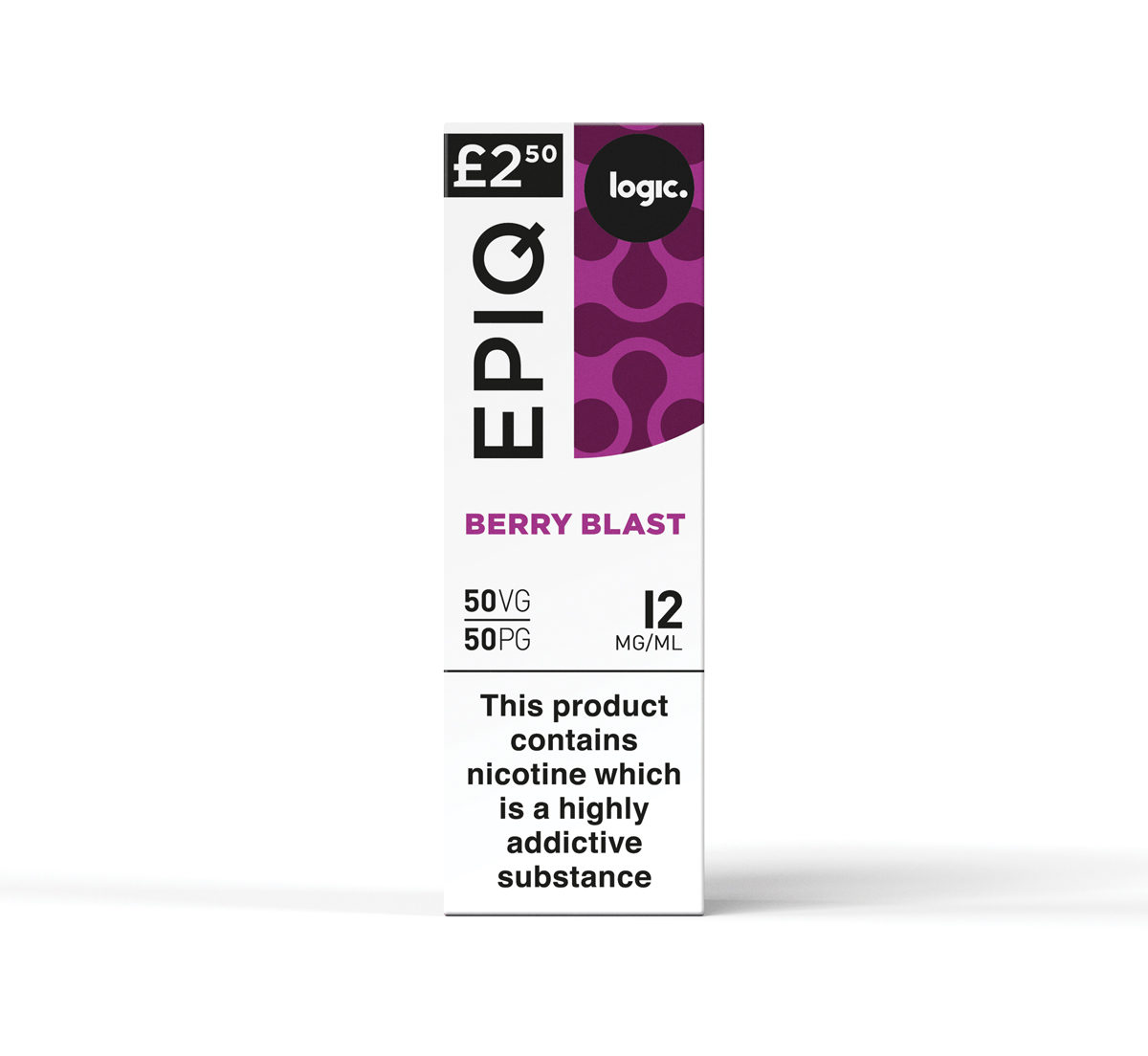 Logic Epiq
RRP: £2.50
Why stock it: It enables retailers to capitalise on increased demand for value e-liquids.
---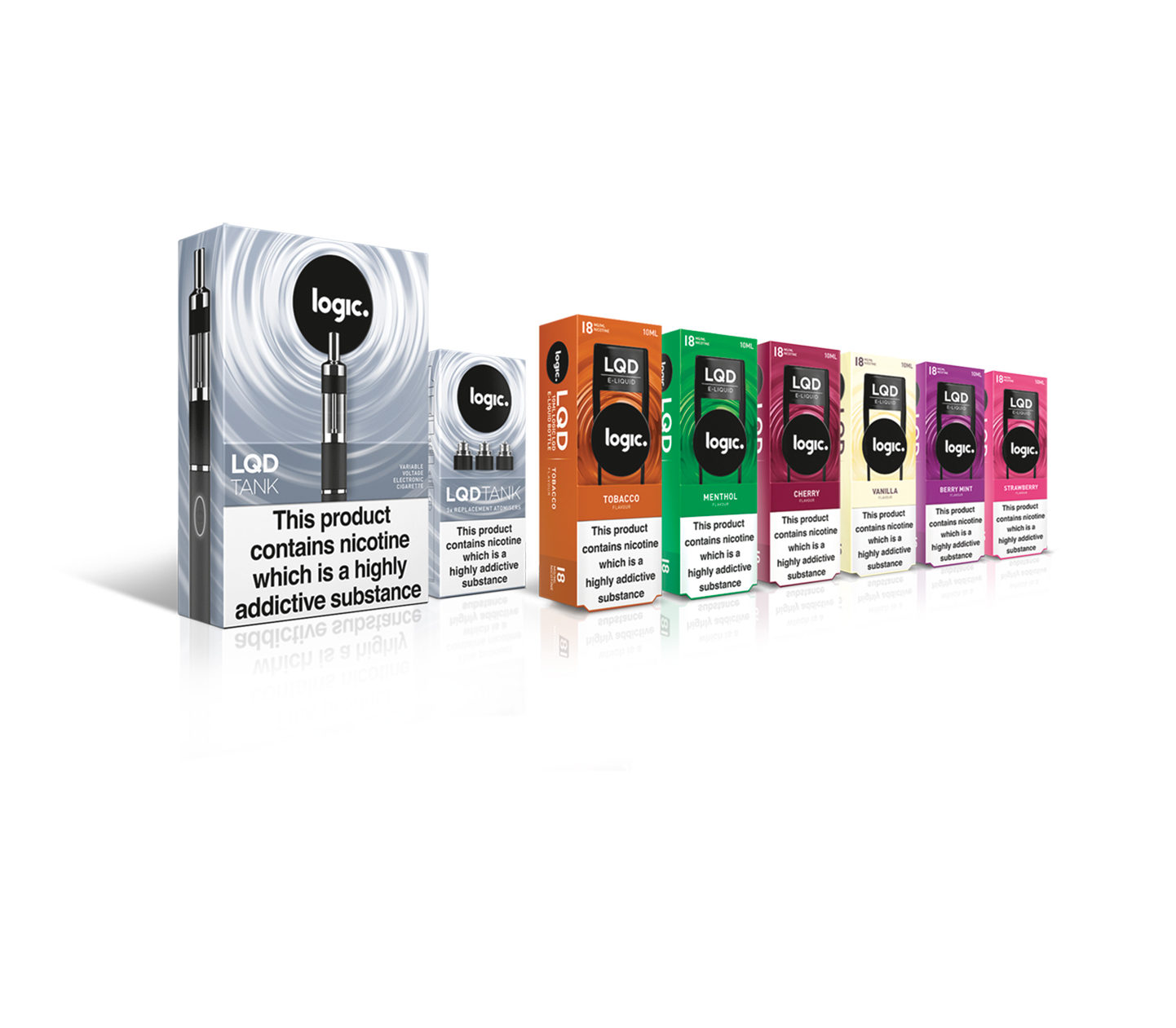 Logic LQD
RRP: £20
Why stock it: The device features a variable voltage control, offering a customisable vaping experience, with bottles at a competitive RRP of £3.99.
---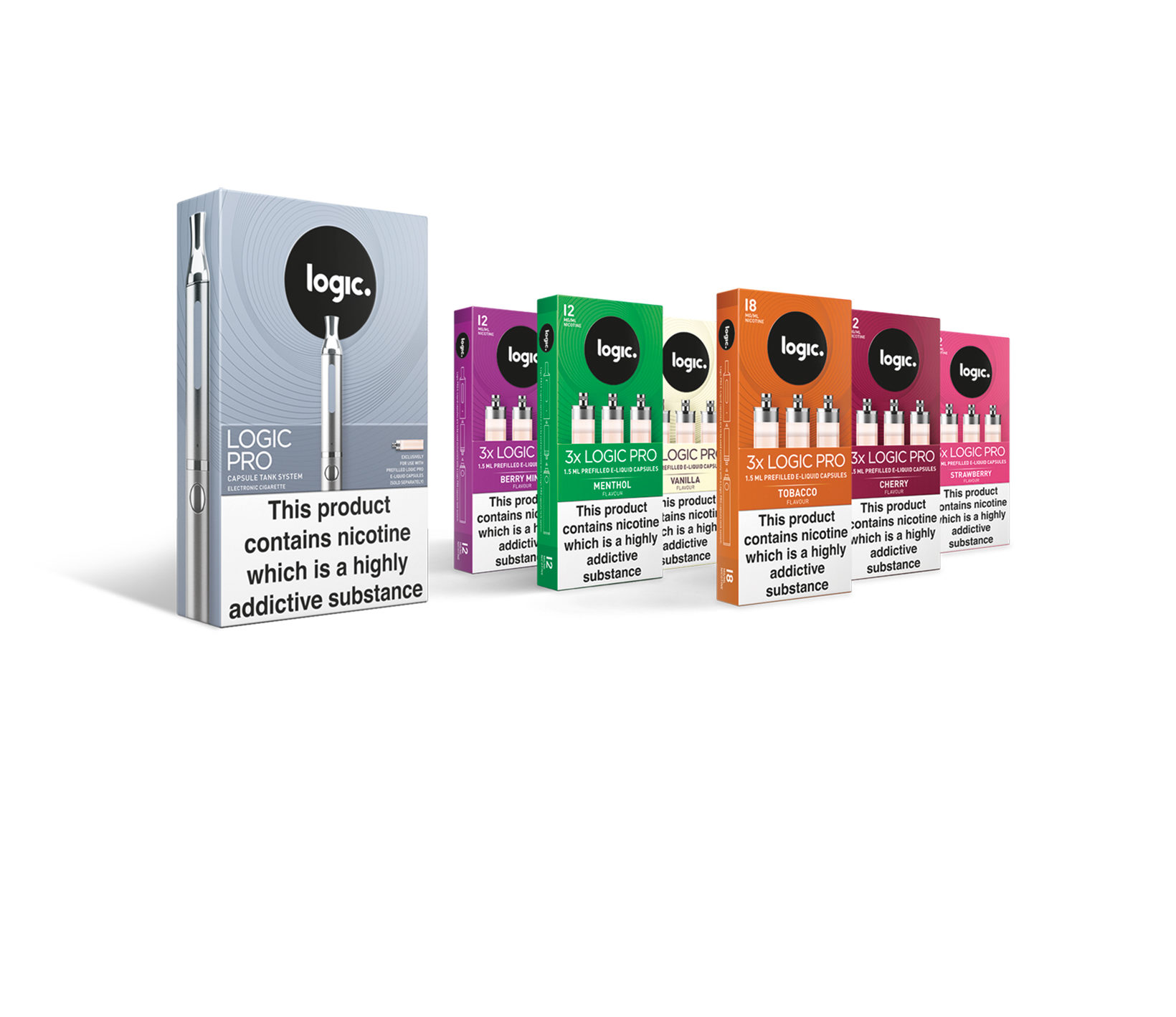 Logic Pro 2
RRP: £14.99
Why stock it: This version is lighter and more compact than its predecessor. With a matte black, soft-touch finish for a more comfortable vaping experience, the latest device can by fully charged in 100 minutes.
---
Atomiser: The heater coil that warms the e-liquid and turns it into vapour.
Battery: The power source. This is either activated by pressing a button or inhaling, depending on the device.
Cartomiser: A combination of atomiser and cartridge, which is part of a single-use vaping device.
Charging port: Most devices can be charged with a USB cable.
Cigalike: E-cigarettes that look similar to a traditional cigarette.
Closed tank system: A vaping device that uses closed e-liquid flavour pods.
Clouds: Vapour that is exhaled.
Coil: A wire heated by the battery. E-liquid is turned into vapour by this part of the device.
Disposable: A device that can only be used once.
Mg strength: The amount of nicotine in an e-liquid per millilitre. The maximum strength legal in the UK is 20mg/ml.
Mouthpiece: The part of the device that the user inhales through.
Nicotine shot: A flavourless bottle of nicotine that can be added to e-liquids.
Open system: A device that enables consumers to mix in their own e-liquids.
Pod: A flavour capsule that is built for convenience.
PG liquid: Propylene glycol. The higher this number, the bigger the 'throat hit'.
Short fill: Large bottles of e-liquid that can be used with open systems.
Tank: The part of the device that holds the e-liquid.
VG liquid: Vegetable glycerin. The higher this number, the more 'cloud' is produced by the liquid.
---
1IRI Market Place, Value Sales, Total E-Vapour Category, Symbols & Independents, MAT Sep 2019 vs MAT Sep 2018, 2 IRI Market Place, Value Sales, Total E-Vapour Category, Symbols & Independents, MAT Sep 2019, 3 IRI Marketplace, Value Sales, Total Logic Brand, Symbols & Independents, MAT Sep 2019, 4 IRI Market Place, Unit Sales, Total E-Vapour, Total UK, Latest 3 Months to Sep 2019, 5 IRI Market Place, Value Sales, Total Logic Brand, Symbols & Independents, MAT Sep 2019 vs MAT Sep 2018, 6 IRI Marketplace, Unit Sales, Total E-Vapour, Total UK, Latest 3 Months to Sep 2019 vs Latest 3 Months YA
Order your copy of Vape Retailer today, the leading vape magazine for the convenience sector. Click here for vape product news and category advice.