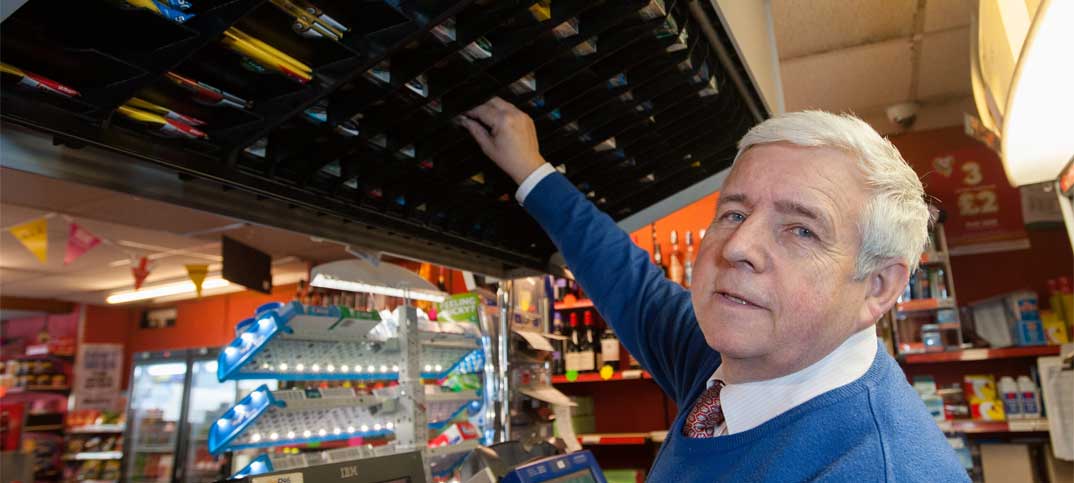 In this week's RN issue we speak to two retailers about their strategies for cigars.
Seaside retailers Ray Monelle and Pete Hart have both found that following supplier advice, offering something a little different and building strong relationships with the industry has helped them to maintain and even grow cigar sales at a time when the display ban is making it extremely difficult for many others.
Ray, who runs Orchard News in Weston-super-Mare, Somerset, caters mostly to regular cigar smokers with a range of about 20 products, earning margins between 13% and 15%. On the other hand, Pete's Chapmans of Southwold store specialises in gifts and stationery for its varied customer base of tourists and local residents. To cater for this affluent area, he holds a larger, more exclusive, cigar range, and can enjoy margins of up to 30% on certain premium brands.
Though situated on either side of the UK with very different ranges and customer demographics, their approaches to the category are remarkably similar, and below is just one of their strategies we look at in the feature.
Find a specialist distributor
Pete and Ray agree that offering a range of premium cigars – no matter how specialist – is crucial to success. Working closely with tobacco specialists has been invaluable in doing this effectively. While Ray buys from a local tobacco wholesaler, Wessex Tobacco, for a small and concise range
that includes brands such as La Rica, Romeo Y Julieta and Bolivar, Pete uses cigar importer and distributor Hunters & Frankau for a wider, even more premium selection of cigars which customers won't find elsewhere in the area.
This company sources high-quality Cuban cigars – one of the many reasons Pete was drawn to working with Hunters & Frankau, stocking their brands including Montecristo Cohiba and Mehari. Priced between £6 and £26 and offering a 30% margin Pete benefits from customer's willingness to pay more and even travel to buy these cigars.
To find out more about selling cigars, don't miss this week's 20 November RN issue.