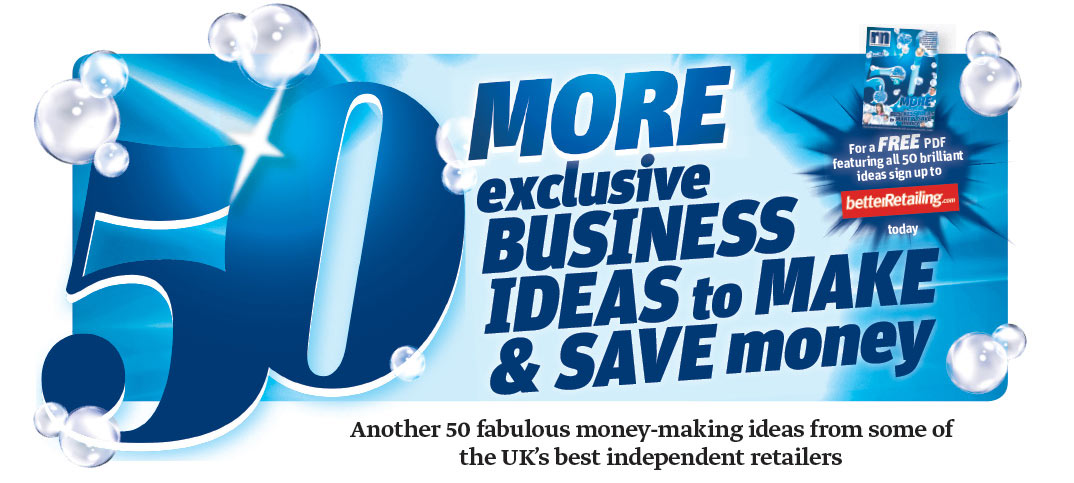 With the National Living Wage and pension auto-enrolment among a number of threats to your store's profitability, finding ways to make and save money could not be more important to your business.
Retail Newsagent asked leading retailers for their ideas to save money and received a flurry of feedback on ways to improve overheads, increase footfall and get the tills ringing.
These retailers have a huge number of creative ideas across every area of their business:  range, staff, social media, product knowledge…the list is almost endless. Now we're sharing these great 50 ideas with you too. Let us know how you use them in your business.