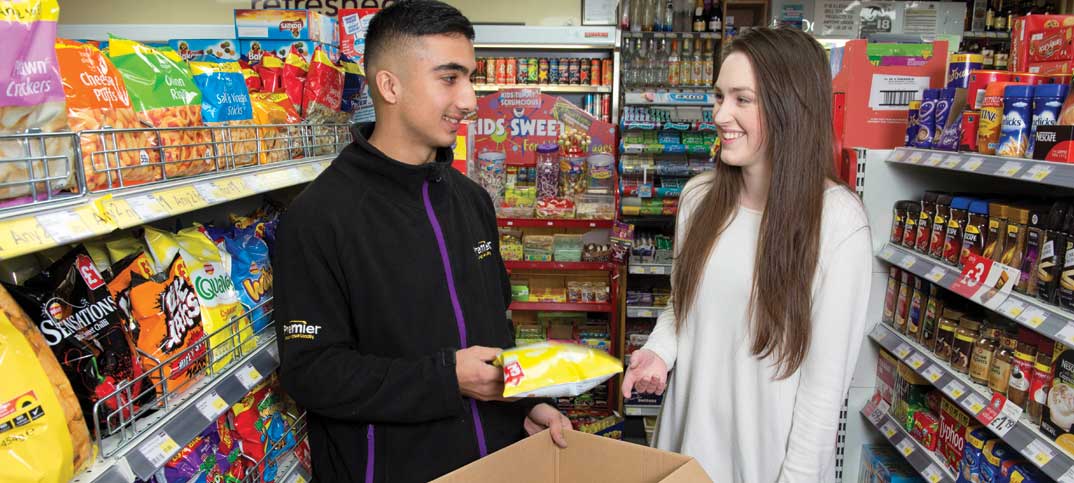 Lancashire retailer Sophie Towers, who runs Spar Hillingdon Convenience store, is this week's specialist in RN's guide to selling snacks at Christmas. Here's her advice on planning ahead and ensuring great sales.
Award-
winning retailer Sophie Towers is currently in transition, converting her store to a new symbol group and is increasingly valuing the knowledge that she's built up on core categories such as snacks.
So, this Christmas, despite the changes going on around her business, she is eager to continuewith some of the proven strategies and ranges she's used previously – regardless of her symbol group affiliation.
"Iget a lot of parents shopping for their children in my store, and over time my relationship with them has led to a good understanding of the type of snacks they look for," she says.
That being said, Sophie's sees opportunities to improve both her range and her sales and will be upgrading her chillers as part of a full refit that coincides with her change of fascia.
Her snacks range, she says, will soon include more premium options for celebrating regulars to treat themselves with, exactly the kind of range she did not have space for previously.
1. Offer guilt-free treats for parents to give their children
Many parents are wary of giving their children processed foods so organic Christmas gingerbread and shortbread, made locally, are popular with parents and children alike.
2. Bring the festive season into kids' lunchboxes
These freshly-baked treats come in single portions and have a low price of 89p, Parents buy them on impulse for their children's lunchbox as a nice surprise.
3. Show off Christmas deals at the till
Christmas snacks on promotion go on a stand-alone display by the till to drive impulse purchases. I've seen big sales increases on Chocolate Orange, MatchMakers, Mini Cheddars and Twiglets doing this.