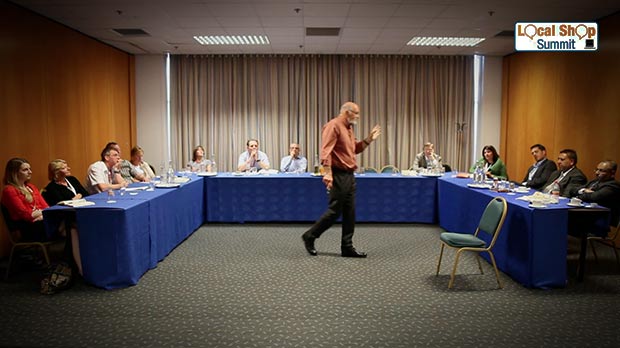 How-to
,
Store Management
13 strategies you need to understand to improve your business
Published:

2 mins read

By betterRetailing
Retailer expert John Stanley gave a masterclass to independent retailers at the Local Shop Summit in which he outlined 13 strategies all retailers need to understand to improve their shops.
1. The age group balance is changing:
The forty somethings were the biggest age group in 2011 by 2018 most will be over 50. It's a fact that over 50s spend less as their children have grown up.
2. Social media is changing society
Nearly half the UK population using a smartphone and many of your customers will own one. Do you have a Facebook page for your store? How about Twitter?  Retailers need to have a strategy to make this a good experience for their customers and beneficial for their business.
3. Smart phone use:
consumers are using their smart phones when out shopping. 52% use them to find a store, 48% to browse products, 40% to compare prices, 30% to text while in a store.
4. 97% of consumers care about local retailers.
Do you and the other retailers in your neighbourhood give your customers great enough set of reasons to care about your business? As John put it, you may have a great shop, but if the coffee shop near you sells poor coffee your potential customers will go elsewhere.
5. Female customers:
Harder to understand, harder to capture and harder to predict. The "35 year old woman" is probably the most challenging age group; she lacks confidence, trust and knowledge in what you as a retailer does. Retailers need to find solutions to these issues.
6. Power Mums:
do you know who these are in your community? They have always been the leaders of opinion at the school gate, but now they use blogs, twitter, Facebook and other social media tools to spread their thoughts. How many Power Mums are your customers? Has your store been the subject on their website?
7. Older customers demand specific treatment.
The big challenge of course is offering a store environment fit for these older consumers. They want quality service, detailed product information, easy to read labels and a secure environment.
8. Price isn't the only measure of value:
The currency of value is experience. Entertainment, education, ambience and escapism are all important in the experience economy.
9. Your Staff:
Use staff name badges, have a photo gallery of the owner and all the employees, train them to ensure that they have the level of knowledge that enables them to deliver the level of customer service that you really want your customer to have. Are your employees Day Makers? You need them to engage with your customers about the products and service that you stock.
10. Delight strategy: expectation + one = delight!
11. Do Memorable:
Your brand is who you are! What do your customers think it is?
12. Vertical merchandising:
Customers are likely to buy their chosen purchase 100% of the time if it is displayed in the 'Sight and Take line', which is between their chin and navel. If they need to stretch it falls to 75%, bend 55% and on the bottom shelf 20%.
13. Good, Better, Best is enough: 20% of your products don't make a profit
Comments
This article doesn't have any comments yet, be the first!
Become a Member to comment
Register to comment and get exclusive content and subscribe to the online and print versions of Retail News.
Become a member