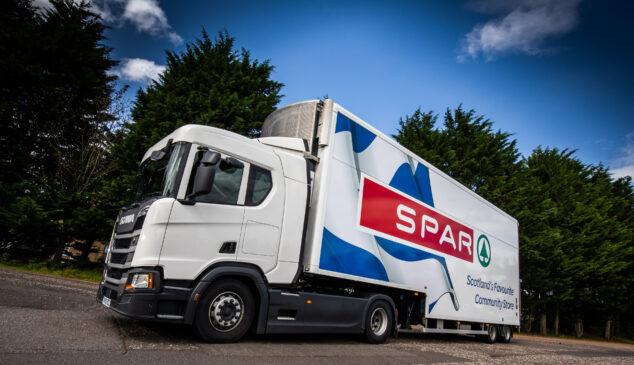 Spar Scotland have announced they have been preparing their stores ahead of the UEFA European Football Championships. This comes as the men's Scottish football team qualified for the delayed Euro 2020 competition.
Colin Chapman, CJ Lang & Son Ltd distribution director, said: "Over the last 12 months we have seen record volumes go through our depot in Dundee. At times it has been a challenge to keep stock flowing but we are very excited to have everything in place to support our independent Spar retailers and stores during the Euro 2020 championships.
Spar Scotland welcomes Wellbank store as its latest addition
"There are a significant number of in-store activities and promotions planned for the next four weeks and with the addition of new stores, the current good spell of weather and football fans looking to watch the matches from home, we will be working around the clock to ensure availability and delivery to Spar stores."
Spar Scotland's promotional activities in support of the Scottish men's football team will begin on June 11.
Chapman continued: "We can see customers continue to use their local convenience Spar stores. Last week depot volume was significantly up on forecast overall and it is looking similar for this week. Ambient volumes are up 20% and frozen volumes are up 90% on the same week two years ago and very close to last year's record week."
To meet the demands of their expanding estate, Spar Scotland has recently hired new drivers and warehouse employees and is investing in a driver apprenticeship programme.
"The team are working very hard and showing great commitment to keep deliveries moving and getting stock into stores. The Spar tartan army is ready to roll out its support for Scotland's football team," Chapman added.  
Read more Spar news and articles