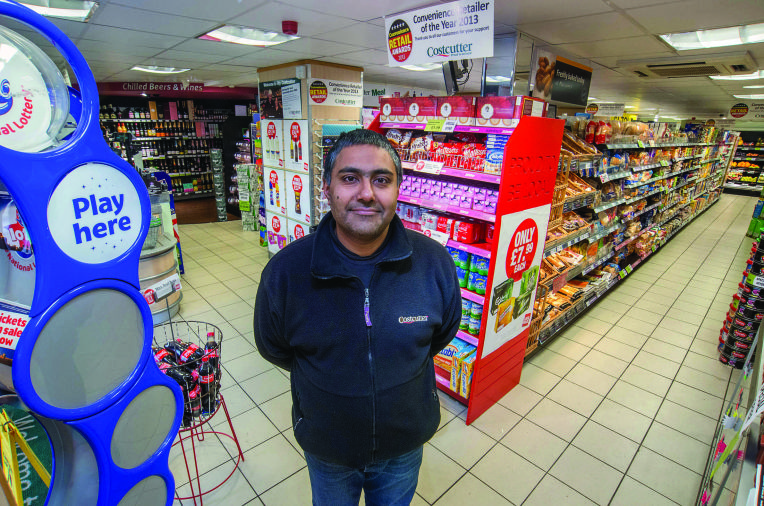 Last Autumn, Paul and Pinda Cheema, who run their family convenience store in Coventry announced that they had ended their relationship with Costcutter. This was not a rushed decision, as the Cheema's were not only high profile members of the symbol group, but had been members for a very long time.
Paul had spoken to me about his family's concerns with the direction of their relationship with Costcutter, when I visited his store in April 2013. He mentioned then that he and Pinda were looking at alternative supply partner arrangements. The challenge came to a head when Costcutter ended its supply chain relationship with Nisa.
The key factor that led to the Cheemas leaving was that their customers stopped being of importance to Costcutter. The loss of the Heritage range, which was trusted by the Cheema's customers, and its replacement with inferior products was quickly noticed. Many of their loyal shoppers deserted them. Couple this with other significant range changes and Paul and Pinda were confronted with almost a 10% drop in sales.
Doing nothing was clearly not an option.
There is a lesson here for all retailers (and suppliers): Protecting the customer relationship is paramount to the health of all businesses.
For the Cheema's, they have clearly moved on and are currently undertaking a development of their store that they have been planning for over a year. Because of the loss of customers and turnover last year, this project is very much focused on recovering the lost ground and regaining the confidence of their customers.
betterRetailing.com will cover their new-look store in the future.