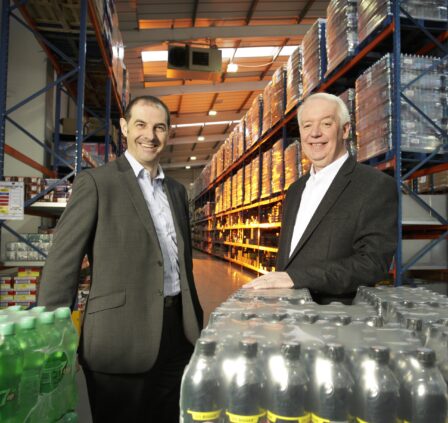 Kitwave Group is to help boost the frozen and chilled ranges of smaller-format and traditional newsagents (CTNs) through growth in its existing wholesale acquisitions.
The North Shields-based firm started traditionally as a confectionery and tobacco wholesaler, but has added chilled and frozen to its product range through the recent acquisitions of wholesalers Eden Farm, Turner & Wrights, Cumbria Confectionery, Squirrels and Westone Wholesale.
Eden Farm Hulleys introduces £5 delivery charge due to "inflationary pressures"
Kitwave Group co-founder and chief executive Paul Young told betterRetailing the company serves more than 28,000 independent retailers. "We were traditionally a tobacco and confectionery wholesaler, but now we can offer frozen food, ice cream and alcohol, among other categories. We've got a full offering and are aiming to give our retailers the service they deserve through organic growth by bringing our previous acquisitions together.
"We're opening two distribution sites in Wakefield with 150,000sq of space between them to help improve the efficiency of our delivery network. We've built the infrastructure and will develop our online business over the next five years to ensure retailers know more about the products we offer."
Commenting on the trends of supermarket and independent wholesale mergers, Young added: "The multiples had moved into convenience 10 years ago and now they're looking at coming into wholesale. They're targeting national groups, but that's not Kitwave. We'll leave the national chains and contractual work to the multiples.
Independents to gain access to Safeway own-label range
"Tesco does not want to serve individual stores. At this level, we're probably the biggest player and our competition are the smaller wholesalers."
Last month, Kitwave was publicly listed on the London Stock Exchange's Alternative Investment Market. Young said the listing would help it make further acquisitions to boost its food service business, but hinted retailers could also benefit.
"We can take these brands and put them forward to various customers by adding more marketing and commercial support."