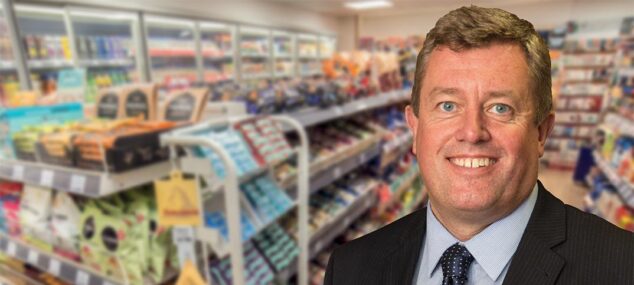 James Convenience Retail is to embark on an estate-wide store refit programme to invest in the self-serve food-to-go opportunity.
Founder Jonathan James told betterRetailing the investment would make the most of post-pandemic trends as England comes out of lockdown. The company has 47 stores operating under the Bargain Booze Select, Budgens and GT News brands.
"The next six months will be about stabilising as we come out of the pandemic," he said. "We'll start a refit programme and move that out to stores where we can.
"One area is a food-to-go wall made up of F'Real ice cream and Costa Coffee machines.
"We've already launched that in our Northampton bus station store, which has done incredibly well. We'll look to roll it out across the shops near bus stations where we can fit it in."
Slush machine trend attracts major brands
The trend of food-to-go walls has already been adopted by some independent retailers, combining self-serve machines together in dedicated areas of their stores.
Some retailers have created specific themes for their walls, such as a US-style diner.
The group will also look to acquire new stores by working closely with supplier Bestway next year. "The expansion might not solely come from purchasing existing sites, but also looking at empty shop units," James added.
"It's all about making the stores ready for customers as they start to come back to city centres and take public transport."
James also hinted the company would work with Costcutter in some capacity following Bestway's acquisition of the symbol group at the start of the year.
In its financial year ending 31 March, 2020, James Convenience Retail saw net profit return to growth following a loss in the previous year. James said the company is continuing this momentum.
Co-op makes Fairtrade coffee machines available to Nisa stores
"We've maintained a lot of what we gained and there's growth every week now the nation is reopening.
"It's a positive picture. I'm hoping it will go forward another step on 19 July when restrictions are eased further.
"Impulse sales have definitely come back, which is great news."
James added the firm's HND service is also continuing to grow. "Everyone sees it as a dying industry. We had an uplift during the pandemic, and I thought people would stop their HND accounts, but they've maintained them and we've still got a far-higher number than we did pre-pandemic.
"You've just got to do the job properly. We've got a comprehensive range in our stores and I can think of two of our stores where sales have not dropped whatsoever. Magazines have been a real USP in some of our shops."
Read more retail news