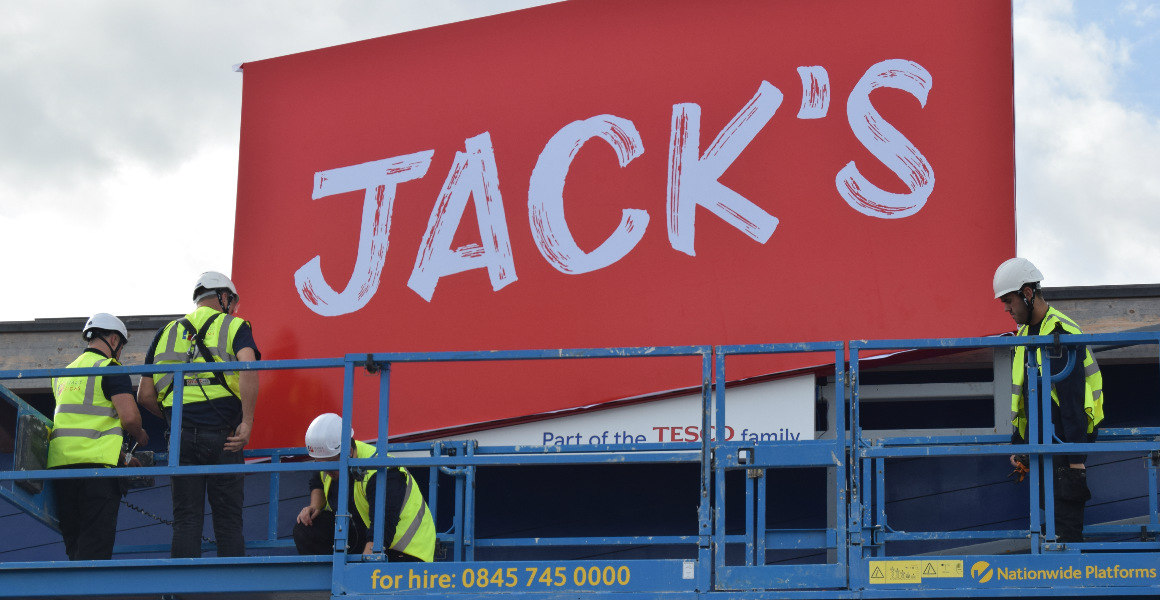 Booker has begun trials of a new symbol group format for independent retailers, badged under the Jack's discount brand.
The Jack's brand was launched by Tesco in 2018 to help it compete with discounters Aldi and Lidl, and the trial will enable it to be operated by independent retailers for the first time. The first store to open as part of the trial will be managed by Mo Razzaq (pictured below) in Blantyre, Scotland.
Formerly a Family Shopper, Razzaq's store is undergoing a refit for a planned opening on 12 October.
Other openings are planned in County Durham and Middlesbrough. The new stores will be between 1,800sq ft and 2,000sq ft and have access to around 2,500 products. Five hundred of these products will be from the Jack's own-label range, which One Stop, Budgens and Londis retailers gained access to in September.
Booker said the stores will receive the "best of Booker's expertise" and a way for independent retailers to provide "new choice to suit their local market". They will also offer fresh coffee, food-to-go and fresh impulse.
Booker Retail Partners to get Jack's Own Label
Colm Johnson, Booker's managing director for retail, said: "The range of great quality Jack's products has already proved really popular with Londis and Budgens customers in the last few weeks, so we're delighted to now also bring the Jack's fascia to our independent retailers for the first time.
"We know that shoppers recognise the great quality and value that Jack's offers, and we're looking forward to seeing how they respond to this new format."
There are currently 12 larger-format Jack's stores operated by Tesco, with another due to open in Hull by Spring next year.
More to come on this story next week.
Read more about Jack's discount brand