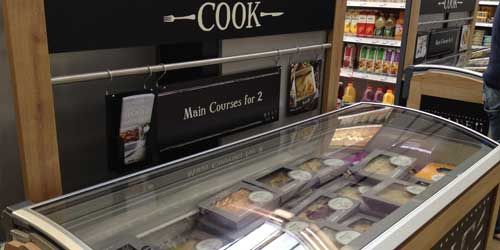 Premium frozen meal supplier Cook is to reduce retailer margins temporarily by 1.85% from 18 July.
In a letter sent to 850 of its partnered businesses, and seen by betterRetailing, Cook blamed rising inflationary pressures for the decrease. The firm, which has concessions within symbol group stores such as Budgens and Nisa, had recently implemented a 5% retail price increase to help offset the costs.
The email said: "We're sending this letter to every one of our 850 Cook concession partners. It has been difficult to write but, in these extraordinary circumstances, it is essential.
Price of 'everyday staples' soar by 20p in past month, c-store sales hit
"Over the past nine months, the combined cost of our raw ingredients and fuel has increased by 13% and continues to rise rapidly. We have asked ourselves to become far more efficient in everything we do and have already cut costs where we sensibly can.
"As you know, we have already implemented a 5% retail price rise to cover some of these costs, but for the time being we cannot see any headroom to increase prices further as customers have clearly begun to tighten their belts.
OPINION: How can the FWD help independent retailers through the tough times ahead? – James Bielby, chief executive
"Therefore we have taken the very difficult decision to implement a temporary 1.85% reduction in margin across all our concessions from 18 July. We full appreciate this will be unwelcome news. But we believe this step will substantially help us weather the storm until these highly volatile and uncertain market conditions subside."
The letter did not state when the reduction would be removed.
Read more news and articles about inflation