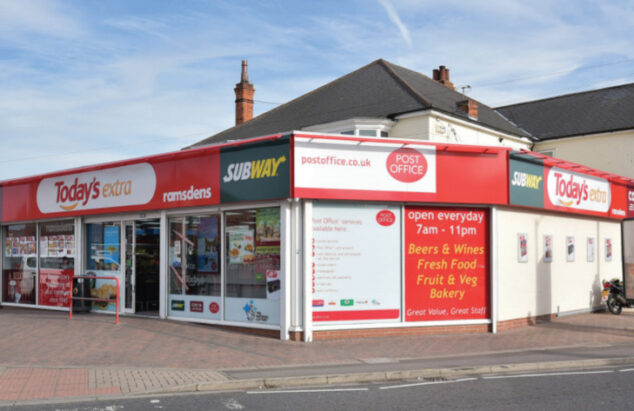 Dee Bee Wholesale is set to launch a franchise model with the aim of helping stores earn a minimum of £22,000 per week in sales.
Franchisees will receive support from the Grimsby-based wholesaler on areas such as category management and ranging.
New stores as part of the model are expected to add to Dee Bee Wholesale's existing symbol estate of 100 Today's and 15 Lifestyle Express sites.
Dee Bee Wholesale managing director Nick Ramsden told betterRetailing: "We want to go full steam ahead now, and we're looking to recruit, which is why we're looking at the franchise model. We had been examining a few models towards the end of last year.
Dee Bee Wholesale reveals franchise retail plan for new year
"The idea is we buy stores to run and look at how we can put retailers into that space and support them financially. Anything less than £22,000 per week is not going to be a profitable performer for us.
"We're yet to get final details of the package done as the world is a bit crazy at the moment, but we want to make the retailer's life as easy as possible and make the running of a store more sustainable.
"There are already a lot of cost pressures such as increases in minimum wage, low margins in relation to price-marked packs and inflation. Stores as part of the model will get a lot of headroom."
Ramsden added franchisees would also have access to automatic stock replenishment and the firm would look to replicate some of the most successful categories from its five existing company-owned stores. "Beers, wines and spirits, and fresh are some our most popular areas. We've also got food to go and a supply agreement with Nisa on drop-shipment for fresh and chilled," he said.
Spar launches first pop-up shop
Commenting on further expansion plans, Ramsden told betterRetailing Dee Bee is on track to add four more company-owned stores to its central estate by March next year alongside the potential expansion of its delivered wholesale network.
"Recently we added a group of four stores in Newcastle which we recently began serving with delivered wholesale. North-east England could be a potential area for development in the future," he said.
EXCLUSIVE: Payzone stores to be given wide range of Post Office services
"It has been a difficult year, and our salesforce is only just back out on the road. We're bypassing some of the challenges we've had when trying to support retailers on the road."
Newcastle adds to an existing delivered network throughout the northwest of England, Northampton, Yorkshire and Lincolnshire.
Ramsden added the company is also examining ways it can improve the range of value products across its stores.