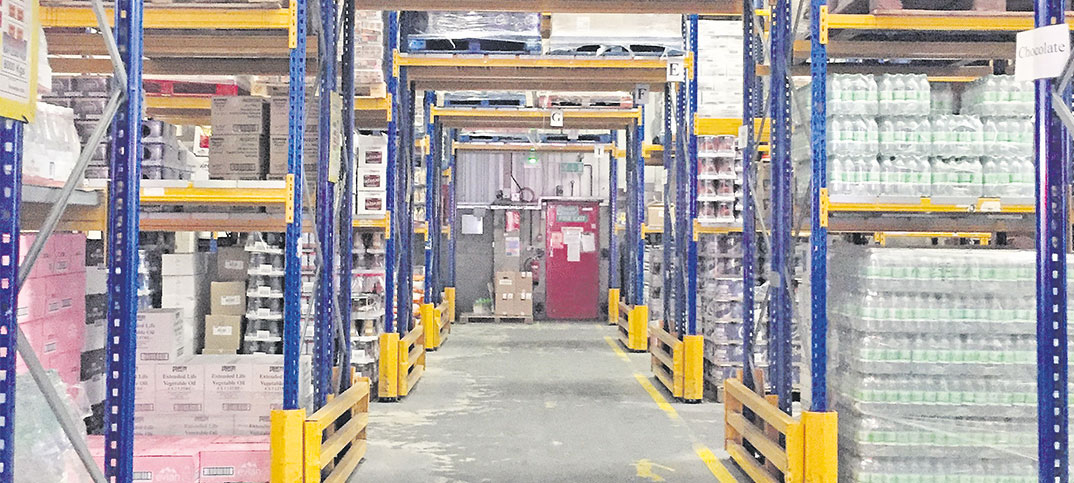 Independent retailers have turned to restaurant, bar and catering wholesalers to help fill availability gaps in their stores.
Since the government enforced rules for the public to stay indoors as a precaution against the coronavirus, foodservice wholesalers have lost trade due to temporary closures of their customers' businesses. However, some retailers have used this opportunity to buy stock that was unavailable from their usual wholesaler.
Dave Hiscutt, of Londis Westham Road in Weymouth, Dorset, said: "I've bought 3kg bags of pasta. The sizes aren't usually suited for convenience as they're quite big, but I've split them into 500g bags."
Coronavirus: CMA reveals scale of pricing complaints
Dee Bee Wholesale managing director Nick Ramsden added: "We thought we were in crisis when the pubs shut because we were sat on 10,000 cases of beer and cider. However, we've seen demand from retailers and sold them on promotion. The pack sizes are in cases of 24, which aren't ideal for convenience, but we sold 10 when we had a case deal."
JJ Foodservice chief products officer Sezer Ozkul said the company has had 35,000 new customers, including retailers, since it made home delivery orders available to the public. "We have a wide range of key impulse categories that are suitable for retail customers including soft drinks, snacks, confectionery, beers, bread and milk," he added.
Coronavirus: average basket spend breaks £10 barrier
Earlier this month, Tesco CEO Dave Lewis said trade at Booker's catering business had declined by 50% as a result of the coronavirus. He said: "We're using products across our business where we can. If there are products within catering that are suitable for retail, we will move that."
Parfetts joint managing director Greg Suszczenia told betterRetailing the wholesaler had seen increased demand for the larger foodservice packs and stressed that the company is strictly serving retailers, not members of the public.
Coronavirus: industry mourns first shop owner deaths
Tom Gittins, managing director of wholesale buying group Confex, added: "We have an online marketplace where wholesalers can trade goods between each other and we've seen increased demand from retailers for catering products. These include larger pack sizes of beans. Greggs has also traded crisps through our wholesale network."
Independent retailers have been vocal about their frustration with poor availability from wholesalers. Major suppliers such as Heinz, Warburtons, Molson Coors and Nestlé have also been criticised for under-allocating and promotional activity to independent stores. 
Find out more on our coronavirus information hub for retailers