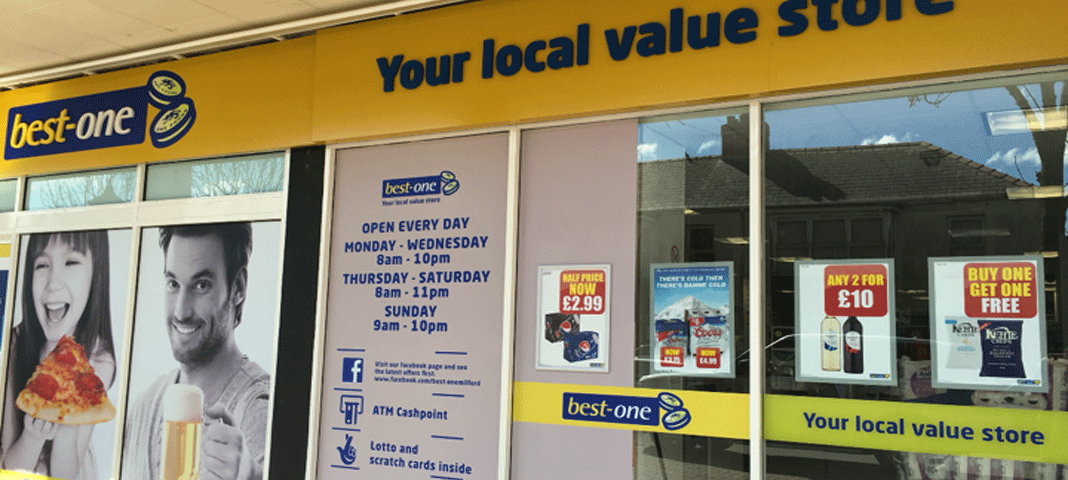 Bestway is helping its retailers take on the discounters with the launch of a dedicated value-led fascia, planned for roll-out this year.
The group has been trialling a new Best-one Value format in Milford Haven, Pembrokeshire, since the start of the year.
The concept centres on offering more pricemarked goods, promotional deals and "non-traditional, larger pack formats at cracking prices".
Owner Darren Briggs said the response from shoppers at the store since he switched fascias to work with Bestway on the new concept had been "overwhelming".
"We worked closely with Bestway to come up with something a bit different in terms of offering discounted products to shoppers," he added.
"We now have 15 pallets of deals at the front of the shop with offers such as one litre bottles of Lucozade for £1. Around 99% of the products are now pricemarked, but we're still earning a gross margin of 20% across the store."
Mr Briggs said he is now looking at other sites to launch a second Best-one Value store.
Bestway head of business development Paul Adams said sales at the revamped store had grown by 5% every week since the changes were introduced, with footfall also increasing.
He added Bestway will look to "finesse" the concept and offer it as an option to other stores later this year.
"Consumers are becoming savvier around product prices and value, driven by discounters, so there's a need to reflect on this," said Mr Adams.
"We recognise this is a huge trend and we felt there's a place for value in our market, while still providing a full convenience offer for shoppers."
It follows Landmark Wholesale launching its own Lifestyle Value fascia last year, while Booker has also been trialling bulk pack promotions under a new store concept at Premier Singh's, Sheffield.