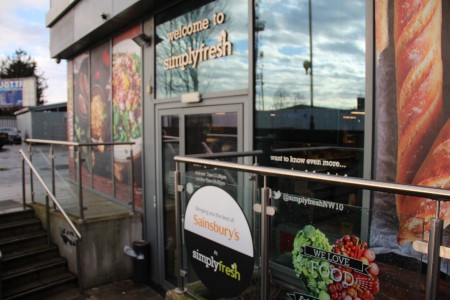 Simply Fresh has announced that a second store is to switch to being supplied by Sainsbury's as part of an extension of its recently discovered trial with the supermarket.
The 1,400sq ft site in Kenilworth, Warwickshire is to reopen on 26 February with a full selection of branded goods and Sainsbury's own label after being closed for more than a year, the symbol group's creative director Davinder Jheeta told betterRetailing.
The group began its wholesale trial with Sainsbury's in January at a company owned store in West London which was switched from being supplied by Costcutter. The new trial partnership gave Simply Fresh access to 4,000 of the multiple's lines. At the London site these now account for 95% of products ranged, with the remainder made up by local and artisinal products. It is supplied by six deliveries per week.
Jheeta told betterRetailing the store's like for like sales and margins have increased since it began selling Sainsbury's products.
Commenting on the expansion of the trial to a second site, the create director explained: "This is genuine testing because we have a feeling as to what this can be and how it can grow. A feeling isn't good enough and what we want to say is this will absolutely work because we've tested it," said Jheeta.
"Part of the trial is seeing what we need to do to eliminate any errors. Can we go to the next stage and try it again? Have we inherited different problems? This is a proper testing phase. We don't want this to be a token gesture. If we're going into a relationship with somebody, we want our customers to know."
Jheeta did not confirm the how long the trial would last.
Simply Fresh retailer Mehmet Guzel is focused on food to go in his third store
Simply Fresh's standard wholesale partner is Costcutter, giving independent retailers operating under the Simply Fresh fascia access to Co-op own-label. Costcutter also own a minority share in Simply Fresh.