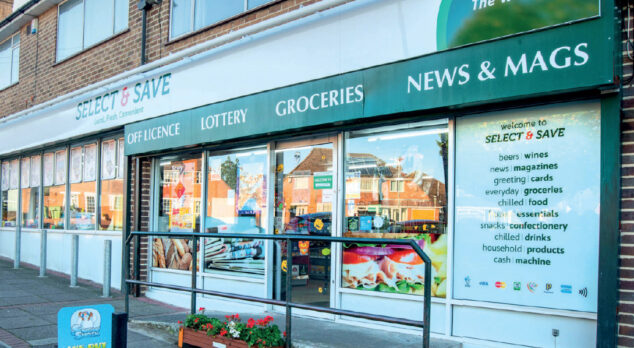 Symbol group Select & Save is expanding out of the Midlands following major interest from retailers in the south of England.
The firm's managing director, Andrew King, told betterRetailing that store numbers have increased from 150 to 164 stores during the coronavirus pandemic, with one store still trading more than 100% up since 2020.
Explaining the increasing interest from potential retailers, King added: "We've recently added a few stores in central London and we've got enquiries from 20 other retailers in the city. London is relatively new for us. The interest has come as we've managed to maintain decent availability levels throughout the course of the past year and a half.
"Word of mouth has also been a major contributor for us as well. The retailers we've had in London have recommended us to their friends and family because they liked the model. Convenience tends to operate on word of mouth and we don't do a lot of marketing.
Select & Save strikes deal with Amazon
"We also didn't totally close down when the pandemic started. We still had support teams out to stores where we could, while some of our competitors didn't.
"Unfortunately, some of our city-centre stores are only now starting to recover from a loss of footfall during the pandemic. It's a slow build, but they are seeing increased sales now."
Select & Save has traditionally had a major presence in and around Birmingham, where it is based. "The rest of our growth has come from the general geography we serve and playing to our strengths, which is central England, East Midlands and the northwest," King said.
King added that Select & Save has also identified the forecourt sector as an area of opportunity, as it added 15 petrol stations to the brand.
Nisa reduces availability for smaller stores
The firm is also looking to boost its retail field team to seven with two additional appointments in the future. "We don't want to be a symbol group that has dozens of stores assigned to one retail development manager (RDM). We want to ensure each RDM has a number of stores that they can easily dedicate and help with development," King said.
"We're a small entity and the retailers can get hold of me or anyone else from head office. We're happy to jump straight in the car and go and support them. We're all accessible and, if there is a problem, we're more than happy to go out and solve it."
Commenting on future areas of growth for Select & Save, King identified opportunity within fresh. "Retailers need to get better at selling fresh because high-fat, -salt and -sugar legislation is coming in which will restrict promotions and placement of certain impulse products. There can't be an overreliance on impulse at the counter," he said.
Read more symbol group news